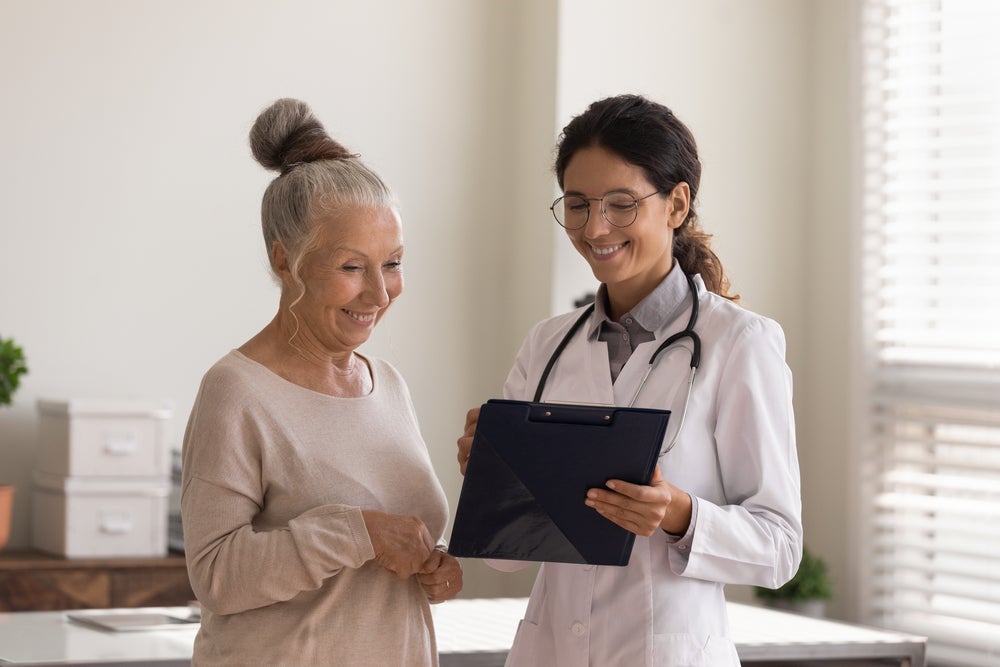 The nursing profession includes a spectrum of roles ranging from nursing assistants to chief nursing officers. The World Health Organization (WHO) estimates that 59% of health professionals across the world are nurses. This breadth and depth of professional opportunities offer upward mobility for nurses who pursue advanced degrees.
RNs often look to becoming a nurse practitioner as the next step in their career path. The NP and RN roles differ in their responsibilities, educational requirements and future prospects. Health care professionals interested in either role need to understand the distinct roles played by registered nurses vs. nurse practitioners. 
Differences between Nurses and Nurse Practitioners
A good starting point for understanding the registered nurse vs. nurse practitioner distinction is in their interactions with patients and their work environments. Registered nurses gather information on medical conditions for diagnosis by physicians and specialists. They develop important relationships with patients that improve treatment and health maintenance plans created by doctors.
Nurse practitioners are part of a professional category called advanced practice registered nurses (APRNs). This subset of nursing involves a broader scope of practice that overlaps with the responsibilities of primary care physicians. Nurse practitioners in 23 states are licensed for full practice authority similar to doctors with another 15 states offering limited practice authority.
Day-to-Day Responsibilities and Job Duties
Patients of all ages first interact with registered nurses in clinical environments ranging from private practices to emergency rooms. They are tasked with patient intake, medical history taking and initial evaluation before further assessment by doctors. The U.S. Bureau of Labor Statistics (BLS) lists the following responsibilities for registered nurses:
Record observations of patients during visits and appointments
Perform tests and evaluations authorized by doctors and specialists
Educate patients on healthy behaviors and treatments
Administer patients' medicines and treatments
Operate and monitor medical equipment
Nurse practitioners often handle the responsibilities of registered nurses while acting as primary care providers. They are authorized in many states to prescribe medication, order tests and authorize treatments for their patients. Patients work with nurse practitioners on long-term health and wellness plans during regular visits.
Education and Specialization
Registered nurses are able to gain licensure with diplomas, associate degrees or bachelor's degrees. All three educational options provide sufficient preparation for the National Council Licensure Examination (NCLEX-RN). Nurses can specialize in a single area of care or accrue multiple certifications as their careers develop.
Nurse practitioners start as registered nurses to gain the requisite experience for advanced practice. State-by-state requirements vary for practitioners but typically require graduate degrees and certification by national boards. Specializations in areas like family practice, mental health and acute care are common for practitioners. 
Long-Term Demand for Nurses and Nurse Practitioners
The BLS projects 194,500 registered nursing vacancies across the United States each year through 2030. Nurses are especially in demand in areas with high population growth like California and Texas. The American Association of Colleges of Nursing (AACN) concluded that the shortage in nursing talent stems from:
An aging patient population with increased demands for care
A wave of retirements as the average nurse age has increased
A shortage of graduates of undergraduate and graduate nursing programs
Experienced nurses interested in nurse practitioner careers can fill a growing gap in the American health care system. The Association of American Medical Colleges (AAMC) estimates a shortage of 55,200 primary care doctors by 2033. Nurse practitioners will be in high demand especially in rural and low-income areas with limited health infrastructure.
The BLS estimates a 45% growth in APRN jobs by 2030 as health systems and practices search for practitioners. This estimate compares to a 9% growth in registered nursing positions over the same period. Demand for nurses and nurse practitioners over the next decade creates natural career progressions for health care professionals.
Advantages of Nurse Practitioner Certification
Registered nurses are motivated by several factors when pursuing nurse practitioner education and certification. The clearest distinction in the nurse vs. nurse practitioner discussion is in median annual salaries. Registered nurses earned an average of $75,330 per year in 2020, while APRNs averaged $117,670 per year.
Autonomy and Stability
Nurse practitioners often work in private practices and other small-scale clinical settings. Their ability to handle all aspects of patient care creates a great deal of independence in daily work. Practitioner consultations with physicians and specialists are collaborative rather than requirements for patient care.
Registered nurses in hospitals and clinics can work up to 12 hours per shift including overnights and weekends. Nurse practitioners often share standard business hours with physicians unless they work in urgent care or emergency facilities. This stability provides a good work-life balance for practitioners.
Relationships with Patients
Nurse practitioners build comprehensive relationships with patients of varying ages and backgrounds. Patients of nurse practitioners can receive years of preventive care, medical treatment and health advice. These relationships are not possible for registered nurses who have more limited interactions with patients.
The Agency for Healthcare Research and Quality (AHRQ) found that patients were more satisfied with nurse practitioners than physicians. Low-income patients surveyed by the AHRQ rated practitioners 9.8 out of 10 compared to a 7.2 average for physicians. High patient satisfaction improves health outcomes and confirms practitioner decisions to pursue their careers.
Leadership Opportunities
Advanced degrees and nursing experience place practitioners on the track to nursing leadership positions. Clinical nurse leaders coordinate patient care across doctors, social workers and other health care professionals in hospitals. Experienced practitioners can use their administrative and management skills in chief nursing executive roles.
Universities employ nurse practitioners to train future generations of nurses in degree programs. Entrepreneurial practitioners can add new locations for their private practices to serve more patients. There are abundant opportunities for nurse practitioners to advance their careers.
Preparing for Nursing Careers at Carson-Newman University
Carson-Newman designed its online Master of Science in Nursing - Family Nurse Practitioner (MSN-FNP) degrees for nurses who hold a BSN, balancing advanced online education with work. The degree can be completed in less than three years of part-time study with courses taught by current nurse practitioners. MSN-FNP candidates benefit from the following features:
Dedicated Student Success Advisors
Free clinical placement assistance
Entirely online courses
A three-day on-campus residency with faculty and fellow students
U.S. News & World Report ranks Carson-Newman as a top school for online master's nursing programs and social mobility. This reputation along with affordable tuition make the MSN-FNP program a good value for nursing professionals.
Read more about how Carson-Newman can prepare you for nurse practitioner roles by downloading the MSN-FNP program guide.