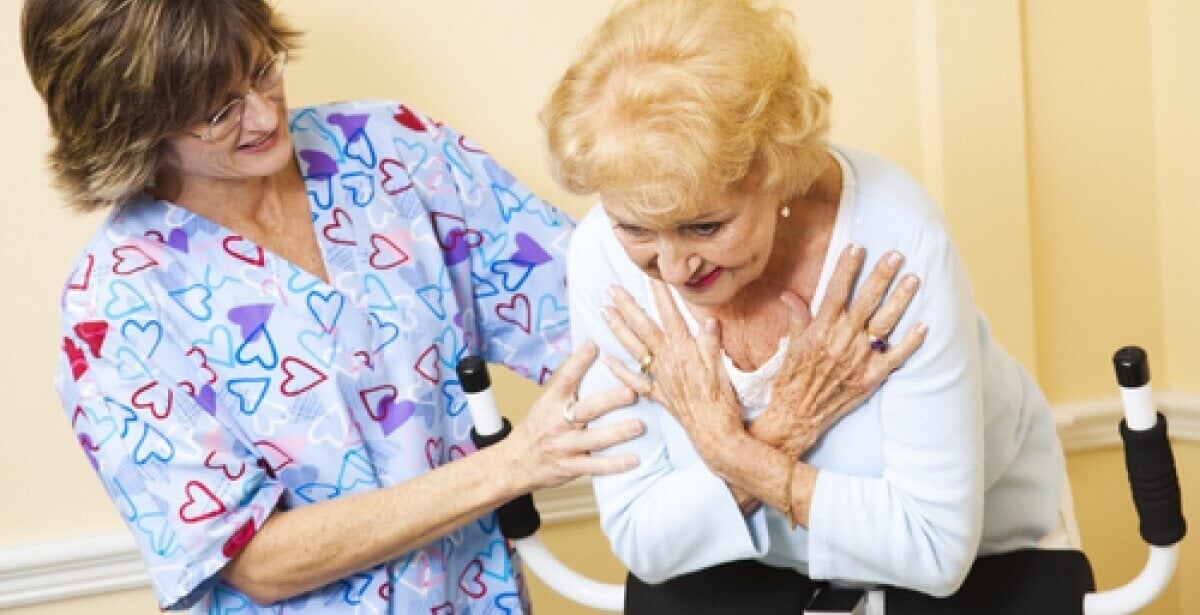 Learn more about Carson-Newman's online BSN to MSN-FNP program.
Holism is a philosophical approach in support of the belief that the whole is greater than the sum of its parts. According to this approach, the whole cannot be understood by examining its individual parts; instead, it is individual parts that allow us to see and hear the reality of the whole. This philosophy can be applied to the health care field in the form of holistic care. Holism goes beyond the actions performed or words spoken to a patient. It's a method to ensure care for all parts of a patient. The American Holistic Nurses' Association defines holistic nursing as "all nursing practice that has healing the whole person as its goal."
Holistic nurses are those who recognize and treat each patient differently. They nurture wholeness and healing by respecting each patient's unique physical, mental, emotional, spiritual and environmental strengths and challenges and honoring each patient's values, health beliefs and health experience.
Carson-Newman's online family nurse practitioner program prepares registered nurses to become more complete and autonomous caregivers. The university's Christian mission fits hand-in-glove with the call to compassionate care that equips nurses with a holistic approach to support more than just recovery. Carson-Newman graduates learn how to provide extra care for patients by promoting a healthy lifestyle and finding resources that positively affect patients' lives.
Holistic Nursing Care is Based on Florence Nightingale's Work
Holistic nurses take a "mind-body-spirit-emotion-environment" approach to the practice of traditional nursing. This form of whole-health nursing is grounded in caring, relationship and interconnectedness. It's based on the work of Florence Nightingale, who emphasized unity, wellness and the connection between patients and their environment. Since 2006, holistic nursing has been officially recognized by the American Nurses Association (ANA) as a nursing specialty with a defined scope and standards.
One of the best things about holistic nursing care is that it can be practiced in all settings. It's not specific to a particular patient group, disease or demographic. Holistic nurses use "doing" and "being" therapies (known as complementary and alternative therapies) to remove the barriers to the healing process and create a space that allows them to be instruments of healing. "Doing" therapies include most forms of modern medicine (medications, procedures, dietary manipulations, radiation and acupuncture). "Being" therapies use states of consciousness to affect the body (imagery, prayer, meditation and quiet contemplation, and the presence and intention of the nurse).
Whole-Health Nursing Pays Attention to the Whole Person
The fundamental care functions of the health care establishment are to protect and enhance health, prevent diseases and relieve pain. When a person's health or life is threatened by illness, that person is likely to seek treatment with both physical symptoms and spiritual issues in mind.
Health care providers are more likely to enhance the health of the individual holistically when health is defined as the harmony between mind, body and spirit. Full attention must be paid to the whole person, not just the current presenting symptoms, illness, crisis or tasks to be accomplished. Whole-health nursing entails considering and then assisting patients with the effects of illness on the body, mind, emotions, spirituality and personal relationships.
When trust is present in the provider-patient relationship, a plan of care can be co-created with the patient, and care can be given and received. Each patient's subjective experience about health, health beliefs and values are explored and incorporated into the plan.
Nurses Who Go Beyond Routines More Likely to Address Full Needs of Patients
When nurses are under time constraints and the patient load is high, it's easy to simply treat the physical being and move on to the next patient. Studies have shown that typical nursing care is routine-based and one-dimensional. Attention is paid to the usual problems, the patient's physical needs and the doctor's orders. Frequently, the patient's psychological, spiritual, emotional and social needs are ignored or not fully identified and satisfied.
Routine-based care results in wasted time and resources, slower recovery and potential risk to the patient's life. It's necessary to modify nurses' attitudes and encourage whole-health nursing in order to overcome this problem.
A study by Valizadeh et al. (2015) found that nurses who tend to go beyond the routines are more likely to address the entirety of patients' needs. These nurses work to establish closer relationships with patients and evaluate their overall conditions. Researchers observed that religious, moral and professional principles significantly influenced nurses' tendency to provide holistic care. These principles induced nurses to pay more attention to their patients, have a better understanding of their needs, and try to offer an optimal care plan, as well as contributed to a nurse's sense of commitment.
Holistic Nursing Can Foster Greater Integration of Self-Care
Holistic nursing care also enriches the life of the nurse. Holistic nurses understand that failure to care for themselves reduces their ability to care for others. Nursing can be a physically, mentally and emotionally draining profession. It's of great benefit to seek out those experiences that remind us why we became nurses in the first place. This can be achieved through the provision of holistic nursing care because it encourages nurses to integrate self-care, self-responsibility, spirituality and reflection in their own lives.
When nurses promote a patient's psychological and emotional well-being to facilitate physical healing, their relationship with the patient changes and grows into something more positive than before. This can lead to better patient outcomes and increased satisfaction in the nurse role. A study by Goodwin and Candela (2013) examined whether newly practicing nurses benefited from learning holistic comfort theory during their baccalaureate education. Researchers found holistic comfort helped ease the transition from school to practice, allowing nurses to transcend the unavoidable difficulties experienced during this period. Additionally, participants experienced improved patient safety and pride in patient care.
Holistic care will continue to be a focus as health care moves forward. The Patient Protection and Affordable Health Care Act of 2010 has placed the focus on patient-centered care. In this environment, patients are key players in determining which outcomes are valued.
Pew Health Professions Commission's landmark 1994 report on relationship-centered care serves as a guideline for addressing the bio-psycho-social-spiritual dimensions of individuals in integrating caring, healing and holism into health care. The current health care climate emphasizes effectiveness, coordination of services and preventive care. A strong foundation in lifestyle change and holistic care strategies are required to meet these objectives.
Increasingly, hospitals and other health care facilities are creating delivery models that include integrative health. Holistic nursing has flourished within these integrative care systems. Students are also seeking programs that focus on holistic nursing care and integrative health such as Carson-Newman's Online Master of Science in Nursing - Family Nurse Practitioner program. The American Association of Colleges of Nursing (AACN) identifies "holistic, patient-centered care" and an understanding of complementary and alternative modalities as essential to baccalaureate education.
Contact us to find out more about our online MSN-FNP program.
Sources:
American Holistic Nurses Association (n.d.). What is holistic nursing? Retrieved on August 13, 2018 from the American Holistic Nurses Association website at http://www.ahna.org/About-Us/What-is-Holistic-Nursing
Demirsoy, N. (2017). Holistic care philosophy for patient‐centered approaches and spirituality. In O. Sayligil (Ed.), Patient centered care (pp. 119-138). IntechOpen. Retrieved from https://www.intechopen.com/books/patient-centered-medicine/holistic-care-philosophy-for-patient-centered-approaches-and-spirituality
Dossey, B. M. (2013). Nursing: Integral, integrative, and holistic – local to global. In B. M. Dossey & L. Keegan (Eds.), Holistic Nursing: A handbook for practice (pp. 3-57). Burlington, MA: Jones and Bartlett Learning. Retrieved from  http://www.dosseydossey.com/barbara/pdf/Dossey-Integral_Nursing_HN_6th_ed.pdf
Goodwin, M., and Candela, L. (2013). Outcomes of newly practicing nurses who applied principles of holistic comfort theory during the transition from school to practice: A qualitative study. Nurse Education Today, 6 (1), 614-619. Retrieved from https://linkinghub.elsevier.com/retrieve/pii/S0260-6917(12)00255-9
Klebanoff, N. A. (2013). Holistic nursing: Focusing on the whole person. American Nursing Today, 8(10). Retrieved from https://www.americannursetoday.com/holistic-nursing-focusing-on-the-whole-person/
The importance of holistic nursing care: How to completely care for your patients (n.d.). Retrieved on August 14, 2018 from the Practical Nursing website at https://www.practicalnursing.org/importance-holistic-nursing-care-how-completely-care-patients
Valizadeh, L., Zamanzadeh, V., Jasemi, M., Taleghani, F., Keoch, B., and Spade, C. M. (2015). Going beyond-the-routines view in nursing: A qualitative study. Journal of Caring Sciences, 4(1), 25–34. Retrieved from https://www.ncbi.nlm.nih.gov/pmc/articles/PMC4363649/