Message from the President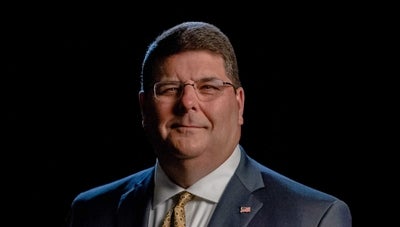 Dear Prospective Student,
Congratulations as you prepare to embark on a rewarding journey. Your decision to pursue higher education is an investment that will serve as a foundation for your personal, professional, and spiritual growth. Whether you've always felt a calling to the nursing profession or found purpose through prayer, Carson-Newman University welcomes you. We are a special place and special family.
As a student of Carson-Newman, you'll be a part of a close Christian community of servant-leaders called by God to fulfill their duty to care for and improve the lives of others. Our faculty are experienced in the field, and committed to teaching the advanced practice of compassionate care.
Our online MSN-FNP degree and Post-Master's FNP Certificate programs provide you with the essential skills and knowledge needed to enhance your impact as a more autonomous caregiver. Our Christian mission fits hand-in-glove with the call to compassionate holistic care that equips nurses to look beyond patient folders and doctor's orders. The critical thinking and decision-making skills gained during your education will broaden your perspective, equipping you to be more effective in your nursing practice as well as in your career.
Through our small class sizes, student-centric curriculum, passionate faculty, and dedicated student support, Carson-Newman provides a life-changing online education where students come first. We care about you - about your student journey, your growth as a member of the Carson-Newman family, and your effectiveness as a health care professional. We are invested in your development, so that your patients can experience the best in quality care.
Your interest in Carson-Newman is such a blessing to us. I recommend that you take advantage of our knowledgeable staff. Connect with our online advisors today to learn how advancing your education by earning an online MSN-FNP degree or Post-Master's FNP Certificate can help you improve your life, and the lives of those in your community.
I look forward to embracing new chapters with you!
Soli Deo Gloria,
Charles A. Fowler
President,
Carson-Newman University