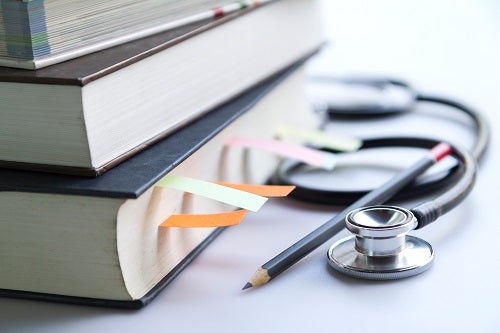 Learn more about Carson-Newman's online family nurse practitioner programs.
Students in Carson-Newman's Online Master of Science in Nursing- Family Nurse Practitioner (MSN-FNP) program take many exams throughout their education - the final being their test of knowledge after graduation through national certification. 
Nurse practitioner students graduate prepared to take either the AANP or ANCC licensure exam and those who pass gain licensure to practice family primary care according to state practice laws. These exams are rigorous and a part of industry standards, so students do plenty of FNP exam prep along the way.
It's only natural for students to feel nervous about taking certification exams, especially those preparing for licensure. All of your hard work in your FNP degree program leads to that moment when you take the board exam, waiting to become a nurse practitioner. 
Fortunately, there's plenty that you can do to boost your confidence and exam preparation. Here are six helpful tips.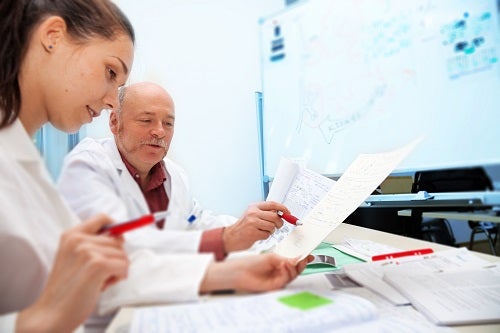 FNP Exam Review Tips:
Set Study Goals for Yourself
It's ideal to begin studying for the AANP or ANCC at least six months before graduation. 
Carson-Newman's online MSN-FNP courses throughout the entire program are set up so students receive the knowledge they need in order to pass the boards. As students are successful and pass the classes, then they are in line to pass certification. 
You'll study every topic on the exam while earning your MSN, but it's important to keep subject areas fresh in your mind. Classes end, and it's easy to put aside material and focus on your new classes. However, this doesn't help you retain the knowledge gained for your licensure exam.
It's helpful to establish regular study goals for yourself, such as devoting a set number of hours per week for FNP review. Creating a calendar with different topics to study each week can help you keep your studies well-rounded and on track.
Determine Your Weak Points
The exam content will be different depending on which exam you choose to take. It's helpful to decide in advance (ideally, six months before graduation) whether you'd like to take the AANP or ANCC. Test content blueprints are available on each organization's webpage so you can see what areas are covered and what percentage of questions fall into each category.
Reviewing test topic content and determining which areas your knowledge and confidence are lacking is a good way to help you learn how to pass ANCC exam categories. Use your results to guide your FNP exam prep, spending a little extra time and attention on these areas.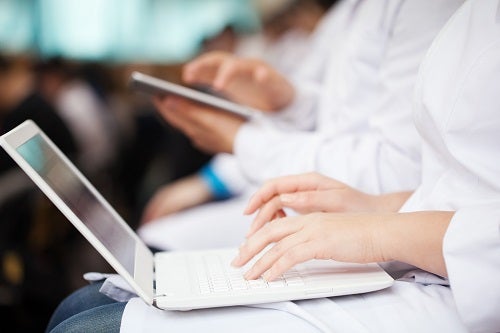 Take Plenty of Practice Exams
85 percent of graduates who take the AANP FNP exam pass- as a recent student, the odds are in your favor, but that doesn't mean it comes easy. 
Taking practice exams will help you determine weak areas to work on and boost your confidence during test day. There are many full-length practice exams available through different companies for both the AANP and ANCC. 
Try a few throughout your FNP exam prep and review your scores to help guide your studies. 
Plan for Your Exam
Being tired and hungry negatively affects your testing skills. It's important to add self-care to your action plan. 
Don't study too late the night before; make sure you get enough sleep and eat a healthy meal before arriving at the testing center. Taking care of yourself will help your mind stay sharp during the exam. 
Some people find that they test better at different times of the day. This is an important consideration when choosing your testing time. If you test better in the afternoon, choose an afternoon time, even if you want to get the exam done as early as possible.
Keep Yourself and Others Accountable
When you're already studying for your classes, it can be challenging to set aside time to review your study materials for the ANCC or AANP. 
Keep yourself accountable for staying on track with your exam review by checking your progress each week. Your classmates can even help you stay motivated, as you support each other with your study plans.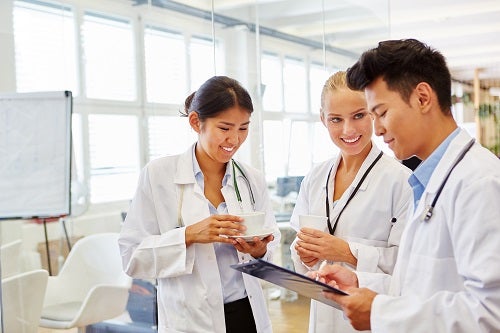 A Close Community
Having a strong support system during your educational journey is important to success. Students in Carson-Newman's online MSN-FNP program can feel confident as they graduate prepared to take either the ANCC or AANP exam. 
A dedicated Student Success Coach will also support you every step of the way, helping you find work-school-life balance. Engaged faculty are also available to assist you throughout your journey. 
Be sure to read our blog ANCC vs AANP: Which Exam Should I Take?
Sources:
American Academy of Nurse Practitioners. (N.d.). AANPCB 2018 pass rate report.