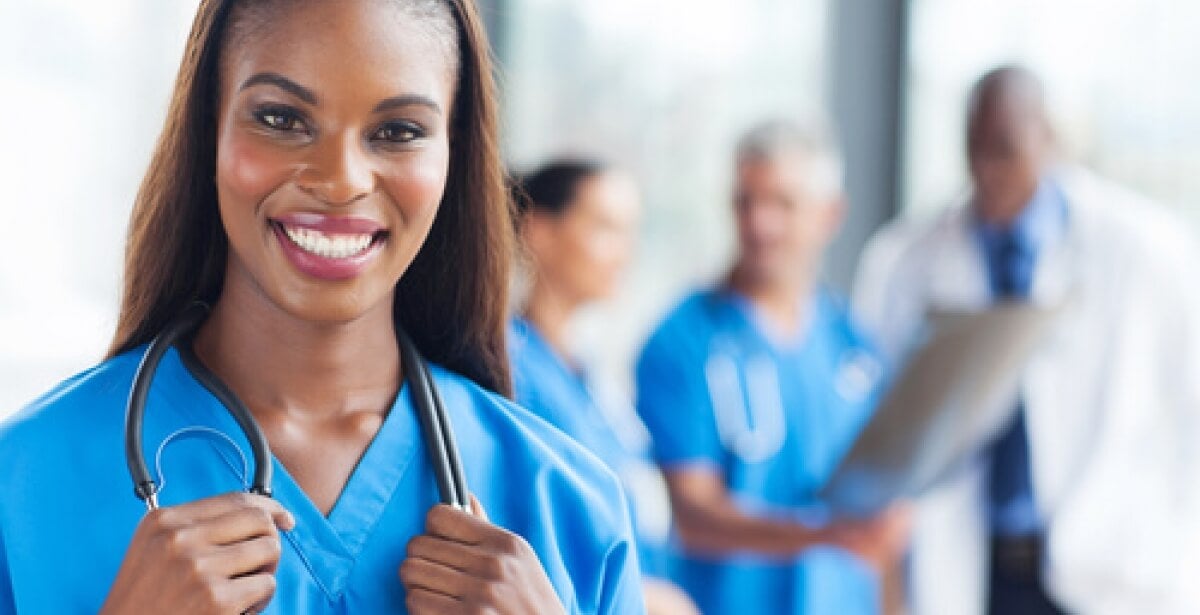 An American Association of Nurse Practitioners (AANP) survey found that a majority of nurse practitioners saw three or more patients per hour. Nurse practitioners see patients of all ages with a broad spectrum of potential ailments. Critical thinking skills in nursing improve patient outcomes by enabling evidence-based decision-making. 
Nurse practitioners gather considerable amounts of patient data through evaluations, tests and conversations. Each patient's information can be interpreted and analyzed to determine the best courses of action for their health. A growing emphasis on critical thinking in nursing stems from the increasing importance of nurse practitioners in primary care.
Growing Need for Critical Thinking in Nursing
There is a significant shortage of primary care services throughout the United States. GoodRx identified 80% of counties as "health care deserts" or locations without easy access to necessary services. This data includes the following categories relevant to family nurse practitioners:
9% of counties lack enough primary care providers to serve the local population
Residents in 20% of counties are at least 30 minutes away from hospitals
Residents in 45% of counties are at least 20 minutes away from community health centers
"Health care deserts" are worsening because of a shortage of primary care physicians. The Association of American Medical Colleges (AAMC) estimates up to 48,000 more primary care providers are needed to meet patient care needs by 2034. This shortfall translates to a lack of preventive care and increased reliance on emergency care facilities.
The U.S. Bureau of Labor Statistics (BLS) projects a 52% growth in nurse practitioner roles by 2030. This growth is fueled not only by "health care deserts" but an aging population and public health threats like COVID-19. Critical thinking by nurse practitioners can overcome these challenges even with limited resources and stressful situations.
The Critical Thinking Process
The first step in incorporating critical thinking into patient care is understanding the critical thinking process. The National League for Nursing Accreditation Commission (NLNAC) defines critical thinking as:
"the deliberate nonlinear process of collecting, interpreting, analyzing, drawing conclusions about, presenting, and evaluating information that is both factually and belief based."
Critical thinking in nursing does not move in a straight line because each patient is unique. There isn't a one-size-fits-all diagnosis for patients because there isn't a single type of patient. Nurse practitioners can apply the following steps in the Clinical Reasoning Cycle as they evaluate patient care decisions.
Consider the Situation
First impressions of new patients can distract from effective evaluations. Personal experiences and assumptions may lead to hasty conclusions about patient needs. The first step to critical thinking in nursing involves a dispassionate consideration of the facts.
Nurse practitioners often have the basic facts about their patients' conditions before stepping into exam rooms. A simple repetition of the patient's age and reported illness counters assumptions that can negatively impact patient care.
Collect Information
Critical thinking requires the synthesis of existing and new information for effective analysis. Nurse practitioners can pull useful details from patient charts and histories when they are available. An evaluation of visual appearance, speech, blood pressure and other metrics builds on this previous work.
Skilled practitioners automatically apply their knowledge of physiology, pharmacology and other areas during the collection process. They also keep best practices, cultural competence and ethics in mind while working with patients. This recall makes it easier to process information during diagnosis.
Process Information
There is a multi-step process for turning raw information into useful insights for patient care. Nurse practitioners effectively process patient data by:
Analyzing information within the context of normal and abnormal ranges
Separating relevant and irrelevant data while finding information gaps
Focus on relationships between symptoms and cues
Deduce potential causes of health problems
Compare similar situations between current and past patients
Predict potential outcomes and complications from treatment
Identify
Nurse practitioners are ready to diagnose patient conditions following this process. Depending on symptoms, they'll have considered and eliminated multiple diagnoses based on careful consideration of the facts. This step also takes into consideration risks for other health issues without treatment.
Set Goals and Act
A patient's course of treatment should follow the SMART model for goal-setting. The best treatment plans are Specific, Measurable, Achievable, Realistic and Timely to support the measurement of their efficacy. This model creates a repeatable process that is effective across patient demographics and conditions.
Critical thinking in nursing produces clear goals that are essential to patient adherence to treatment. Treatment plans may include prescribed medications, therapies and visits with specialists. Nurse practitioners collaborate with their patients and colleagues on supportive frameworks for effective treatment.
Evaluate and Reflect
Follow-up appointments provide opportunities for evaluation of treatment plans. Nurse practitioners compare past and present metrics when determining improvements in patient conditions. A useful method for evaluating success is whether the following rights of clinical reasoning were applied:
Right cues 
Right patient
Right time
Right action
Right reason
Frequent reflection on this process is essential for improvement as a nurse practitioner. Self-directed explorations of what should have been done and what could have happened in each case sharpen critical thinking skills. An understanding of what was learned in each case creates points of comparison for future patients.
Improving Your Critical Thinking
Critical thinking in nursing improves through thoughtful deliberation and frequent use. Nurse practitioners should speak with their colleagues and mentors about their applications of critical thinking. Frequent collaboration on patient care also places the focus on evidence-based care rather than personal assumptions.
Updated knowledge of nursing resources and tools makes it easier to implement critical thinking in nursing. Medical journals and continuing education courses reinforce what nurse practitioners have learned throughout their careers. Carson-Newman University provides a strong foundation for improved critical thinking through its Online MSN-FNP.
Preparing for Clinical Decisions at Carson-Newman
Carson-Newman's innovative program prepares BSN & MSN-educated nurses for future roles as family nurse practitioners (FNPs). The in-person requirements for this 100% online degree are clinical placements and a three-day campus residency. Students can complete the Online MSN-FNP in as little as 32 months.
Every course in the program is taught by an experienced nurse educator who also practices in their community. Carson-Newman reinforces the importance of critical thinking in nursing with courses on topics including:
Advanced Health Assessment
Advanced Pathophysiology
Advanced Primary Care Nursing for Adults
FNP students receive full support from Carson-Newman to identify clinical placements in their communities. They also receive one-on-one guidance from Student Success Advisors throughout their time at the University. This commitment to nursing education helped Carson-Newman reach the top third of graduate nursing programs in U.S. News & World Report's rankings.
Contact an enrollment advisor today to learn how Carson-Newman can prepare you for a role as an FNP.