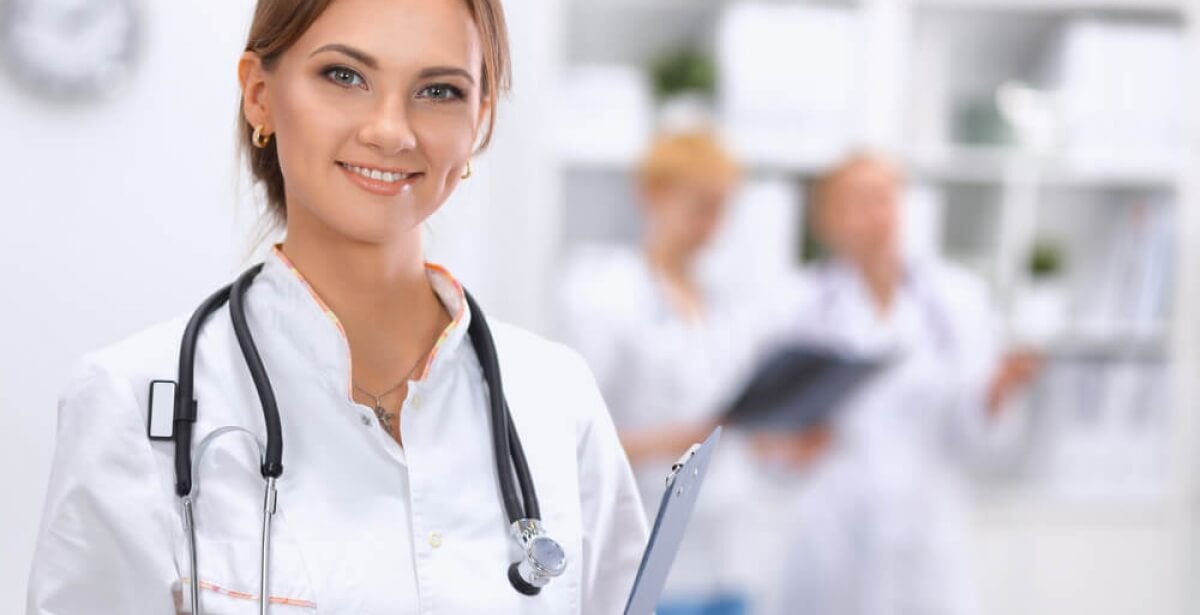 The United States is in the midst of a primary care provider shortage that is expected to increase through 2030. The American Association of Medical Colleges (AAMC) published a report estimating that by 2030, the primary care provider shortage could grow to over 49,000 physicians. Patient demand for healthcare is high. When there is a provider shortage, access to primary care is poor for many individuals and families, especially those living in rural locations.
Today, the number of nurse practitioners is at an all-time high. The American Association of Nurse Practitioners (AANP) has produced results from their 2018 National Survey of Nurse Practitioners indicating that the number of licensed nurse practitioners is now over 270,000 –  more than double the national estimate of 120,000 nurse practitioners just 11 years ago. Family nurse practitioners are helping expand access to health care, but even more are needed to help close the gap caused by the primary care physician shortage.
The Expanding Role of Family Nurse Practitioners
In the AANP survey, over 87% of nurse practitioners reported that they provide primary care as part of their main nurse practitioner role. By providing primary care to individuals and families and caring for patients throughout their lives, family nurse practitioners utilize their enhanced clinical expertise to serve a variety of populations including children, adolescents, adults, women and the elderly.
The Bureau of Labor Statistics also projects a 36% job growth rate for nurse practitioners within the next seven years, which is much higher than the average for most careers. These figures indicate that demand for nurse practitioners continues to grow, especially in the area of primary care.
Nurse Practitioners' Excellent Results
Family nurse practitioners aren't just helping to fill the gap in primary care due to a lack of physicians. Studies indicate that patients who see nurse practitioners are highly satisfied with their visits and treatment. In fact, one study indicates that patients were actually more satisfied with their primary care when provided by a nurse practitioner. Nurse practitioners are producing excellent patient outcomes, which are at a level equal to those produced by physicians, without the additional five years of postsecondary education and training.  
Increasing Autonomy and Utilization of FNPs
Nurse practitioners currently hold prescriptive privileges, including the ability to prescribe controlled substances, in all 50 states and D.C. At this time, 21 states and Washington D.C. allow family nurse practitioners to practice independently of physicians, allowing FNPs to open their own primary care practices. Physician practices are taking note of the excellent patient satisfaction and outcomes family nurse practitioners achieve. A study published in the Health Affairs journal noted that in the eight years between 2008 and 2016, the use of family nurse practitioners increased by 7.6% and 7.1% in rural and non-rural physician practices.
Bring Care to Those in Need as a Family Nurse Practitioner
The need for family nurse practitioners is increasing, and plenty of opportunity awaits those who pursue an MSN-FNP degree. Become part of the solution, and help many in need of your care as a Family Nurse Practitioner.
Contact us to find out more about the Master of Science in Nursing–Family Nurse Practitioner online program.
Sources:
1. https://news.aamc.org/press-releases/article/workforce_report_shortage_04112018/
2. https://www.bls.gov/ooh/healthcare/nurse-anesthetists-nurse-midwives-and-nurse-practitioners.htm
3. https://www.prnewswire.com/news-releases/nurse-practitioner-role-continues-to-grow-to-meet-primary-care-provider-shortages-and-patient-demands-300785206.html
4. https://ebn.bmj.com/content/5/4/121
5. https://www.ncbi.nlm.nih.gov/pmc/articles/PMC5594520/
6. https://www.ajmc.com/focus-of-the-week/nurse-practitioners-play-an-increasing-role-in-primary-care
7. https://www.healthaffairs.org/doi/abs/10.1377/hlthaff.2017.1158?journalCode=hlthaff
https://www.aanp.org/advocacy/state/state-practice-environment