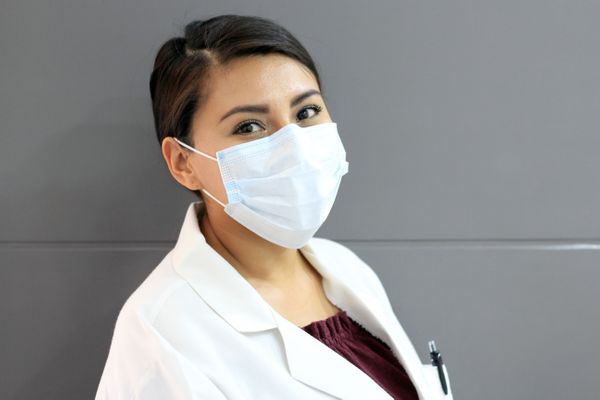 Learn more about Carson-Newman's online nurse practitioner programs.
The nurse practitioner (NP) role was established in 1965, but it wasn't until 1994 that the first five states allowed full practice authority for nurse practitioners.
More than five decades later, nearly half of all states in the U.S. have granted NP rights to full practice authority (FPA). Many factors contribute to this expansion, including the quality of care that NPs provide, which is comparable to physicians.
The impact of today's COVID-19 climate has also put a strain on our nation's already pressed health care system. Some states have made strides to help alleviate pandemic conditions—turning to nurse practitioners to utilize the fullest extent of their training, even if temporarily.
Read on to learn more about COVID-19's impact on NP practice authority. And watch our video to learn how you can find balance and lead the way in health care as an FNP.
The Nurse Practitioner Role
Nurse practitioners are Advanced Practice Registered Nurses (APRNs) who work autonomously or in collaboration with other healthcare professionals.;
Due to their level of education and clinical expertise, NPs are qualified to diagnose and treat complex health conditions.
Some of the primary responsibilities of an NP include:
Performing routine physical exams
Ordering, performing and/or evaluating diagnostic tests
Prescribing medication and other therapies
Developing treatment plans
Managing acute and chronic illnesses
Treating conditions and injuries
Educating on disease prevention and healthy lifestyles
Making referrals to specialists
Maintaining patient records
NPs work in a variety of settings, ranging from primary care clinics to hospitals and schools. Nearly three out of four NPs report that they provide primary care to patients in the settings in which they work.
Family nurse practitioners (FNPs) specialize in family care and account for over 65% of nurse practitioners. Their ability to treat across the lifespan allows them to meet the health care needs for a broad and diverse patient population.
Read our blog to learn about the FNP role vs. an RN.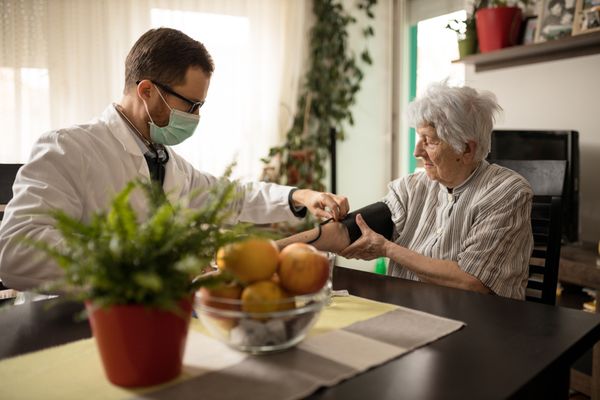 Understanding Scope of Practice
Scope of practice constitutes what a nurse practitioner is legally permitted to do, including clinical processes, actions, and procedures. Nurse practitioners are educated to practice as independent providers, although there may be some restrictions with their scope of practice depending on the state in which they work. Since NP practice authority is regulated at the state level, there is no consistent legislation regarding full practice authority across the country. This means, some states allow a more autonomous scope of practice for NPs, while others require physician oversight or collaboration.
The American Association of Nurse Practitioners (AANP) defines the nurse practitioner's scope of practice in three ways:
Full practice
Reduced practice
Restricted practice
States with full practice authority make up nearly half of the country. In full practice states, many NPs even run their own practices.
Full Practice Authority for Nurse Practitioners
NPs in full practice states can operate without being supervised by a physician. In addition to the District of Columbia, the following 22 states currently grant full practice authority for nurse practitioners:
Alaska
Arizona
Colorado
Connecticut
Hawaii
Idaho
Iowa
Maine
Maryland
Minnesota
Montana
Nebraska
Nevada
New Hampshire
New Mexico
North Dakota
Oregon
Rhode Island
South Dakota
Vermont
Washington
Wyoming
Reduced Practice Authority
In reduced practice states, laws reduce the capacity of the NP role in at least one area of practice. These states require NPs to practice with physician collaboration.
The following 16 states allow NPs to practice with reduced authority:
Alabama
Arkansas
Delaware
Illinois
Indiana
Kansas
Kentucky
Louisiana
Mississippi
New Jersey
New York
Ohio
Pennsylvania
Utah
West Virginia
Wisconsin
Restricted Practice Authority
In restricted practice states, NPs can treat patients with the supervision of a physician or management from another health care provider.
These 12 states allow NPs to practice with restrictions, and those restrictions vary by state.
California
Florida
Georgia
Massachusetts
Michigan
Missouri
North Carolina
Oklahoma
South Carolina
Tennessee
Texas
Virginia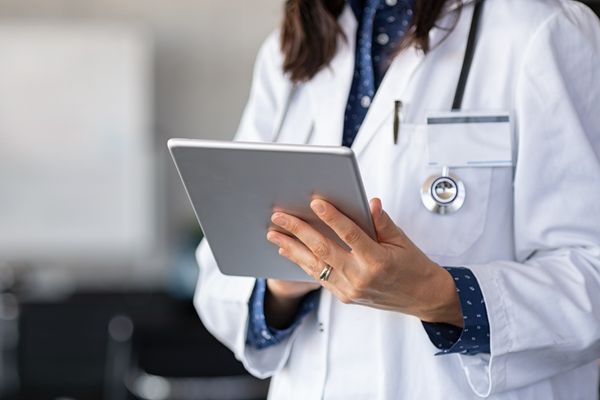 The Fight for Full Practice Authority for Nurse Practitioners
Full practice authority for nurse practitioners has been supported by nursing authorities such as the AANP, the National Academy of Medicine, and the National Council of State Boards of Nursing. Likewise, national organizations such as AARP and the Federal Trade Commission (FTC) fully support lifting practice barriers for nurse practitioners. "Reducing undue restrictions on APRN scope of practice can be one significant way to help ameliorate existing and projected access problems." - FTC
There are many reasons to support full practice authority for nurse practitioners, including:
A growing aging population
A lack of primary care providers
A need for quality patient care
An Aging Patient Population
Although the overall growth rate for the U.S. has slowed in the past few decades, the number of aging citizens are increasing at a rapid pace. Additionally, the health care needs of this particular group are complex, as older patients require more frequent, long-term care.
According to the U.S. Department of Health and Human Services, the U.S. population of people ages 65+ increased by 33% from 2006 to 2016. This number is projected to double to 98 million by 2060.
A Lack of Primary Care Providers
In 2019, only eight percent of doctors entered a primary care residency. In contrast, nearly 90% of the country's 290,000 NPs were prepared in primary care. The shortage of primary care physicians is projected to grow as a nationwide deficit, meaning there will continue to be a lack of health care services for those in need. According to the Association of American Medical Colleges, the U.S. could see an estimated shortage of between 21,400 and 55,200 primary care physicians by 2033. Underserved and rural areas will be most impacted by the lack of primary care providers.
A Win for Nurse Practitioners
The Department of Veterans Affairs (VA) has seen the need and the benefits of full practice authority for nurse practitioners. In 2016, the VA granted NPs full practice authority without physician supervision, overriding the state law in which the NP practices.
This was a victory for the FPA movement, as the VA is the nation's largest health care system which includes nearly 6,000 NPs and serves nine million veterans. This move could bode well for states that have yet to allow full practice authority for nurse practitioners.
"Advanced practice registered nurses are valuable members of VA's health care system," said VA Under Secretary for Health Dr. David J. Shulkin. "Amending this regulation increases our capacity to provide timely, efficient, effective and safe primary care, aids VA in making the most efficient use of APRN staff capabilities, and provides a degree of much needed experience to alleviate the current access challenges that are affecting VA."
Read our blog on the fight for NP full practice authority in Tennessee.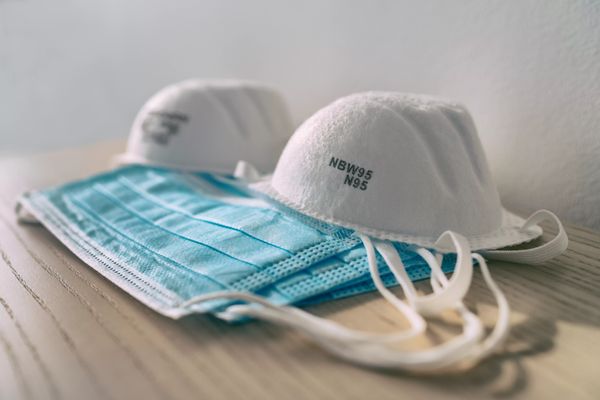 COVID-19's Impact on Practice Authority
Every country has been impacted by the global pandemic caused by COVID-19, and the U.S. has experienced some of the highest death rates worldwide. COVID-19 has elevated discussions about the importance of granting full practice authority for nurse practitioners on many different levels. Many hospitals across the country found it necessary to remove restrictions on NPs so they could practice to the fullest extent of their clinical training. The Centers for Medicare and Medicaid Services (CMS) released waivers nationwide reducing supervision and other restrictions for NPs.
Examples of these CMS waivers include:
Waiving the rule requiring in-person physician visits at long-term care facilities, thus paving the way for NPs to step into that role.
Waiving the requirement that physicians provide medical supervision of NPs at rural health clinics and federally-qualified health centers. This act allows those facilities to use nurse practitioners to the fullest extent possible.
Read our blog about how nurses can self-care during today's pandemic climate.
States Explore Full Practice Authority for Nurse Practitioners
Some states have addressed the pandemic emergency by issuing executive orders to waive or temporarily suspend barriers to FPA, some of which have already expired.
Temporarily suspending or waiving practice agreements removes restrictions and allows nurse practitioners to provide care without their prevailing supervisory requirements, which are regulated by each state.
Kentucky
Louisiana
New Jersey
New York
Wisconsin
Kansas
Michigan
Tennessee
Alabama
Arkansas
California
Indiana
Massachusetts
Missouri
North Carolina
Oklahoma
Pennsylvania
South Carolina
Texas
West Virginia
Virginia
Delaware
Florida
Georgia
Illinois
Mississippi
Ohio
Utah
AANP president praised states that took action to lift practice barriers during the pandemic and appealed for the others to follow suit. "We need the rest of the nation's governors to lift barriers now. We cannot afford to sideline qualified NPs from providing care."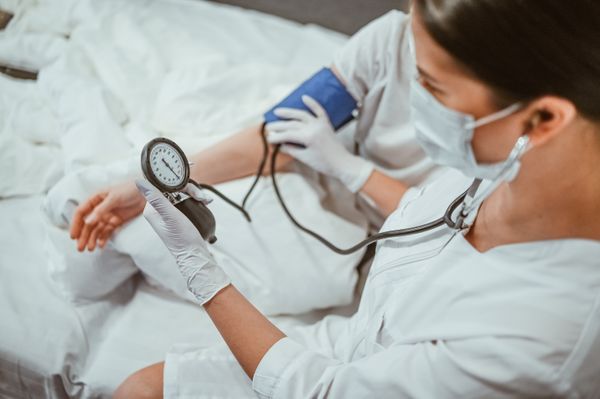 An Opportunity for Growth
Before COVID-19, nursing advocacy groups and policy makers were calling for states to lift the barriers to allow full practice authority for nurse practitioners to provide better access to primary care.
When the pandemic descended, health care systems scrambled to build staffing capacity to handle the surge in patients. Many health care systems shuffled their care providers, moving them from elective procedures and routine care to the front lines of emergency and critical care.
To manage this move, some states relaxed their restrictions. Even though these lifts on restrictions are temporary, NPs will be critical in meeting health care needs and are building momentum to support full practice authority for nurse practitioners.
Dr. Bolton, Program Director of Carson-Newman's graduate nursing programs, sheds light on the critical work of nurse practitioners, especially in today's environment.
"It gives them a greater chance to be a part of a community and to see they are improving the health of that community. I think with COVID-19, the nurse practitioner should be on the front lines. Physicians need to interact with us but step in when the patient becomes too critical."
Read more from Dr. Bolton in our faculty interview.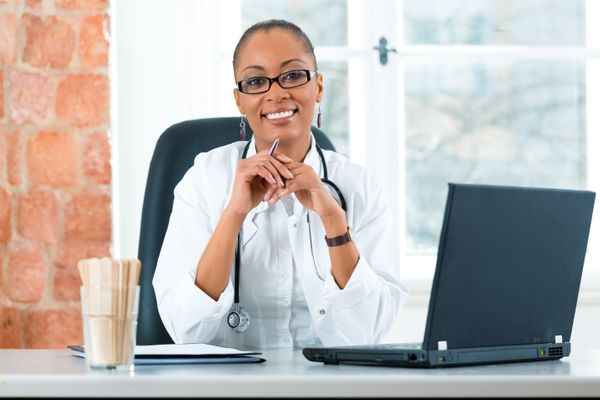 Lead the Way in Health Care
As a family nurse practitioner, you can meet the health care needs of your community and beyond. At Carson-Newman University, you'll experience a life-changing education through our online Master's of Science in Nursing- Family Nurse Practitioner (MSN-FNP) program or online Post-Master's FNP Certificate.
Our FNP students benefit from these distinctive Carson-Newman advantages:
Flexible, online coursework with no mandatory login times, so you can continue working full-time or part-time as you study
Small-sized classrooms to accommodate your learning needs
Ongoing clinical placement services, so you can focus on your studies and maintain work-study-life balance
A dedicated Student Success Advisor who will support you from start to finish
Ranked #4 in Best Healthcare Jobs by U.S. News in 2020, as an FNP you'll experience a bright career and lead the way in health care.