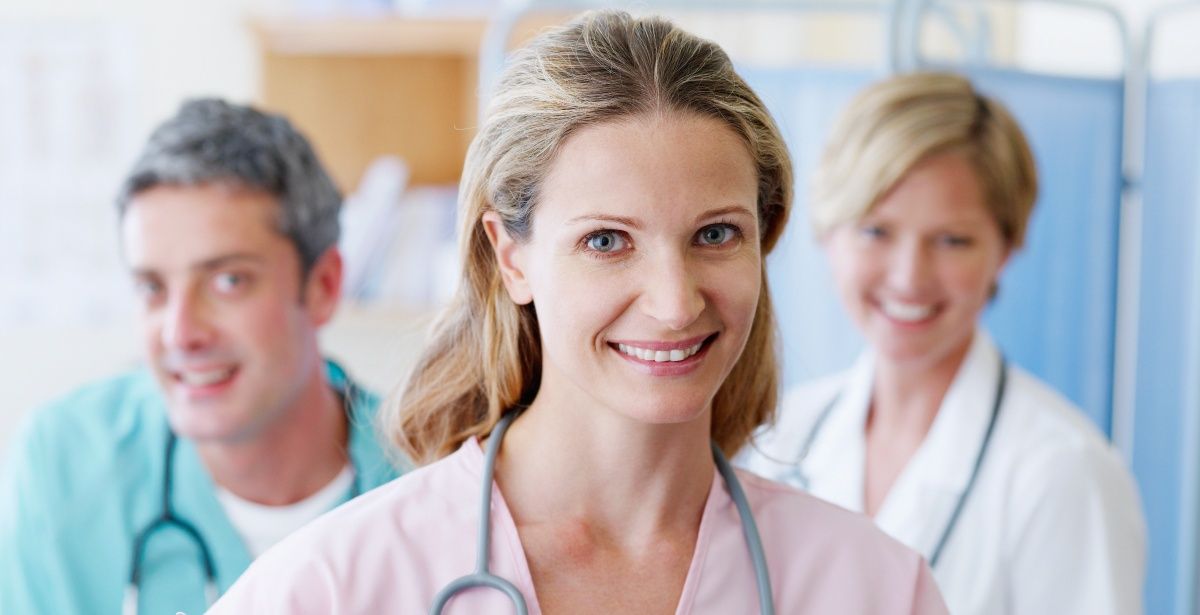 Learn more about Carson-Newman's online BSN to family nurse practitioner program.
There are more than 100 professional nursing roles in the United States, ranging from school nurses to cardiac care nurses. The demand for nurses is also steadily growing. By 2026, there may be more than 438,000 new nursing jobs available.
Carson-Newman University offers an accredited online Master of Science in Nursing – Family Nurse Practitioner (MSN-FNP) program as well as an online Post-Master's Family Nurse Practitioner's Certificate (PMC-FNP) program, taught by experienced faculty who instill graduates with the skills necessary to chart a bright future as influential nursing professionals.
In today's article, we'll discuss three of the most common nursing roles, highlight their responsibilities, and dive into the career outlooks of the LPN vs. RN vs. FNP.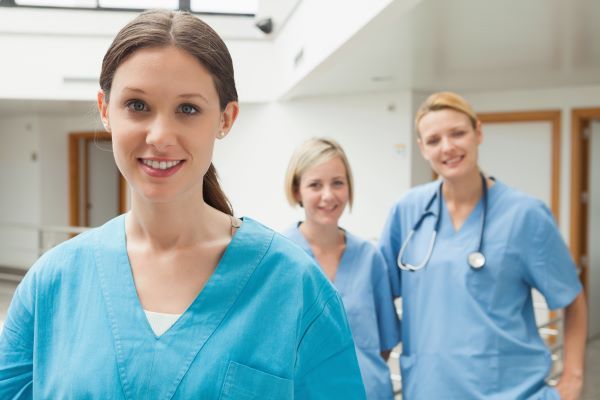 Nursing Roles: Licensed Practical Nurse (LPN)
What is an LPN's Role?
Licensed practical nurses (LPNs) are usually the first point of contact for patients' friends and family, tasked with explaining procedures and care programs that affect the patient.
LPNs also frequently interact with RNs and doctors. Therefore, solid communication skills and the ability to effectively convey information is a must. A comforting bedside manner and a genuine desire to care for others are the hallmarks of every successful LPN.
One of the main differentiators of an LPN is the level of education required and corresponding responsibilities.
All RNs have at least a two-year associate's degree; many RNs also have a bachelor's degree in nursing (BSN). With today's healthcare climate, BSN degrees may likely become the requirement for future RN positions.
LPNs must complete a training program that is state-approved, which can be a certificate, diploma, or associate's degree. Typically, these programs take around one year to complete.
In the workforce, RNs share more responsibilities that pertain to patient care and critical thinking, whereas LPNs offer support and make reports to an RN.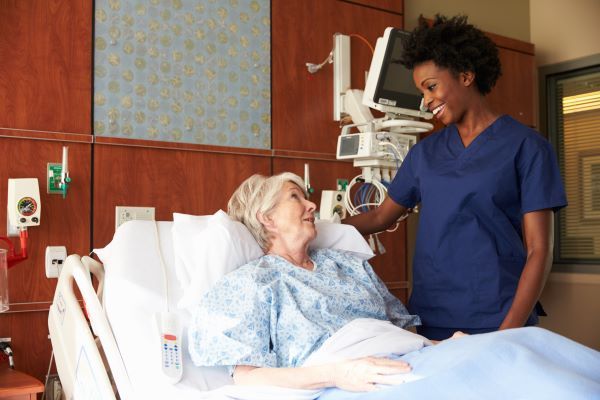 Typical Day
LPNs are found in hospitals, nursing homes, doctor's offices, and other healthcare facilities.
As part of their daily routine, LPNs provide care that ranges from feeding, bathing, and taking blood pressure, to checking vital signs, inserting catheters, and administering medication. LPNs provide supportive care while ensuring a comfortable environment.
Where do LPNs Work?
Hospitals have traditionally employed LPNs, in addition to other nursing roles.
However, with today's shifting healthcare climate, many LPN positions are being eliminated in hospitals as responsibilities are allocated to other nursing roles such as RNs and nurses' aides.
On the bright side, among nursing roles, the biggest growth area for an LPN is long-term care and hospice. With more Americans living longer today, a large elderly population will need the trusted aid of LPNs to assist with routine living.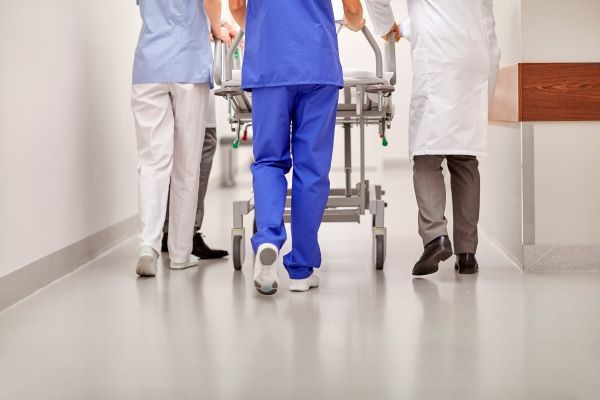 Outlook
Despite the declining number of LPNs working in hospitals, the LPN profession is forecasted to grow overall at an 11% rate through 2028.
Much of this is due to an aging Baby Boomer population and the need to treat chronic health problems in residential care facilities and home health environments.
This enormous demand will give LPNs, as well as other nursing roles, plenty of leverage in terms of salary expectations.
As professional experience grows, an LPN can choose to further their education, assume additional tasks, and unlock new opportunities that come with greater salary and responsibility.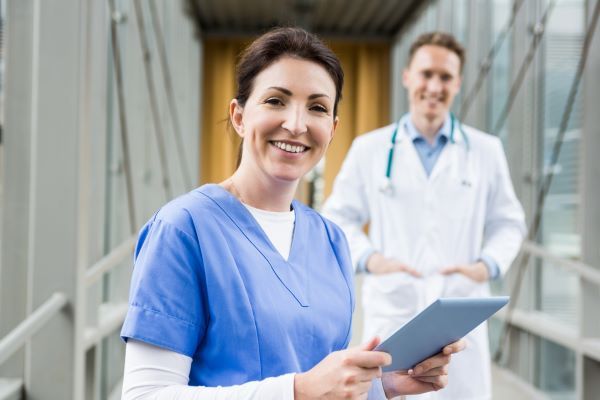 Nursing Roles: Registered Nurse (RN)
What is an RN's Role?
Of the healthcare industry's many nursing roles, registered nurses (RNs) have the most varied task description when comparing an LPN vs. RN vs. FNP.
An RN cares for patients in a variety of settings including hospitals, medical offices, and nursing homes. RNs also work with physicians and other team members to provide the best course of treatment, and they help educate patients and their families about health issues.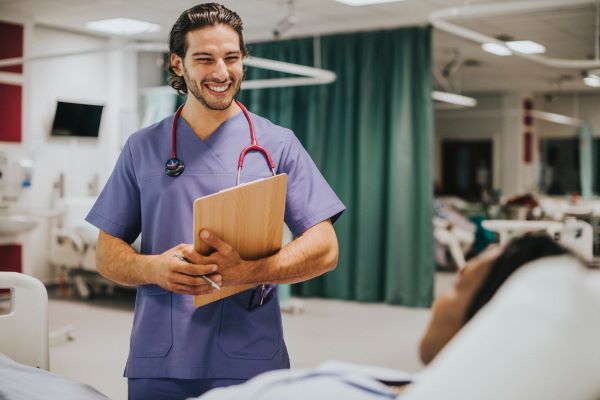 What is an RN's Typical Day?
An RN's typical day varies depending on the place of business and the particular department or setting.
RNs assuming nursing roles in hospitals or emergency care units often work longer hours and demanding schedules, while those who work in the school setting may have steadier shifts.
The daily nurse-patient ratio is also determined largely by the nursing environment. RNs who work as hospice nurses typically oversee less patients than those who work in hospital settings. In turn, they may have more time to connect with patients.
For instance, a surgical unit might allocate one RN for every 4 - 6 patients during the day shift, and one for every 6 - 10 patients during the night shift, whereas a hospice nurse may only see one patient during an entire workday.
Where do RNs Work?
RNs work in hospitals, nursing homes, medical offices, clinics, and many other places where there are nursing roles to be filled.
In order to maximize their compensation, many RNs specialize in one or more areas of patient care. These areas can be specific to a certain work setting (e.g. rehabilitation nurse), demographic (e.g. pediatric nurse), or disease (e.g. oncology nurse).
Each of these nursing roles has its own degree path, challenges, and rewards.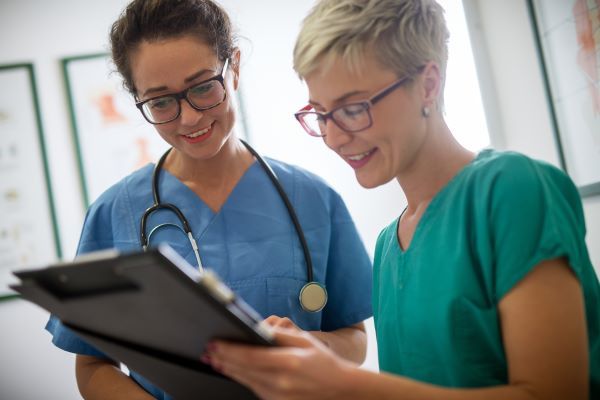 Outlook
There are over 3.8 million RNs nationwide, making up a huge portion of the healthcare industry.
Two of the biggest reasons to become an RN are the opportunity to care for others and excellent job security. According to the Bureau of Labor Statistics (BLS), 2.7 million RNs were employed in the U.S. in 2014 — a number expected to reach 3.19 million by 2024.
This 16% increase is faster than the average for most occupations, and further underscores the promising future for students interested in professional nursing roles.
It doesn't hurt that the national average salary for RNs is $73,500, which is considerably higher than the U.S. national average salary of $50,620.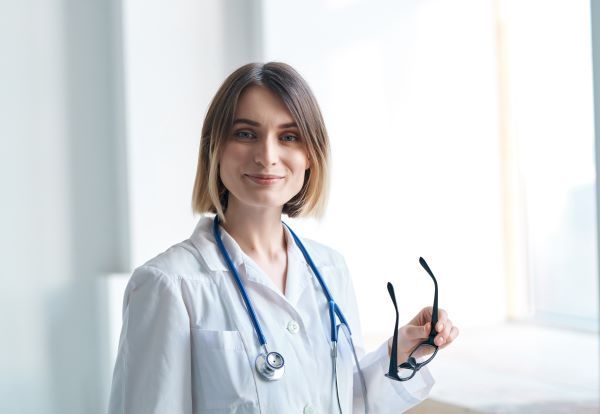 Nursing Roles: Family Nurse Practitioner (FNP)
What is an FNP's Role?
A family nurse practitioner (FNP) is responsible for delivering family-focused care.
As such, an FNP works with patients of all ages — from infant to elderly — and provides diverse healthcare services. These include treating illness and injury, as well as teaching people how to live healthy lives.
Comparingly, FNPs are often a family's primary care provider, charged with diagnosing conditions as well as treating them, including dispensing prescriptions, monitoring side effects of medications, creating individualized treatment plants, and referring the patient to specialists.
Excellent communication skills and natural empathy are key characteristics for FNPs. Moreover, among other nursing roles, it's especially vital that an FNP be equally comfortable working independently or collaborating in a healthcare team environment.
In some states, FNPs can practice autonomously, similar to physicians. In these states FNPs are able to prescribe medicine, refer patients to specialists, and treat chronic conditions without physician oversight.
Compared to an RN, an FNP's educational training is more extensive, requiring a four-year bachelor's degree and additionally completing a Master of Science in Nursing (MSN).
Because an FNP needs a strong working knowledge of healthcare topics, many take courses in health policy, epidemiology, and pharmacology. It's also common for an FNP to be CLS, BLS, and/or CPR certified.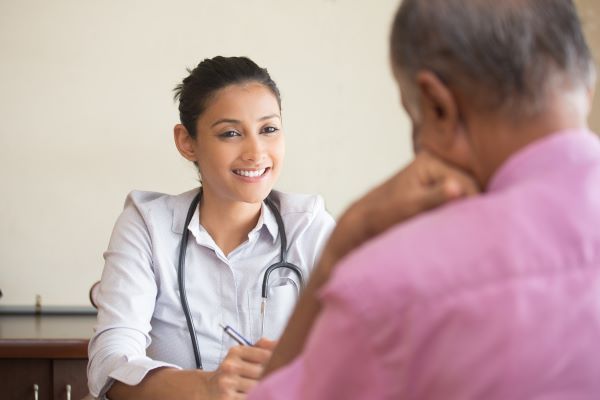 Typical Day
An FNP's daily responsibilities are very similar to those of a primary care physician. An FNP will usually begin their day reviewing their patients' schedules and charts.
Over the course of an hour, an FNP could very well meet with three or more patients, using the time to diagnose conditions, conduct wellness exams, prescribe medications, and make referrals to specialists.
The most effective FNPs reserve a portion of each appointment for a conversation with their patients. This is important to establish trust and a strong rapport, especially since many FNPs provide long-term care.
What makes the FNP role unique is the ability to care for patients throughout their lives, compared to the role of an LPN and RN.
Where do FNPs Work?
FNPs work in a variety of settings, including:
hospitals
private offices/private practice
nurse-managed health centers
home health care
community health centers
FNPs are also qualified for positions in administration and education. However, they shine most in their capacity to deliver holistic patient care.
Since they can treat patients across the lifespan, FNPs are vital to expanding access to care for patients in rural areas.
A nationwide shortage of physicians has left many rural communities without adequate health care, but FNPs are equipped to rise to the challenge.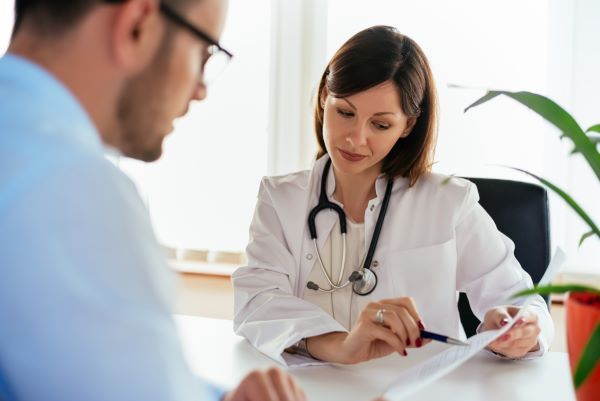 Outlook
With the aging Baby Boomer generation and subsequent retirement of nurses, the advanced-degree nursing employment rate is expected to increase by 26% by 2028, faster than most other career opportunities. This is especially the case for advanced practice nurses like FNPs, as they are clinically prepared to address challenges of today's complex healthcare system.
FNPs provide a cost-effective solution for ensuring that an increasing number of people have access to high-quality services.
As the number of FNPs grow within their community, more people will have access to high-quality services.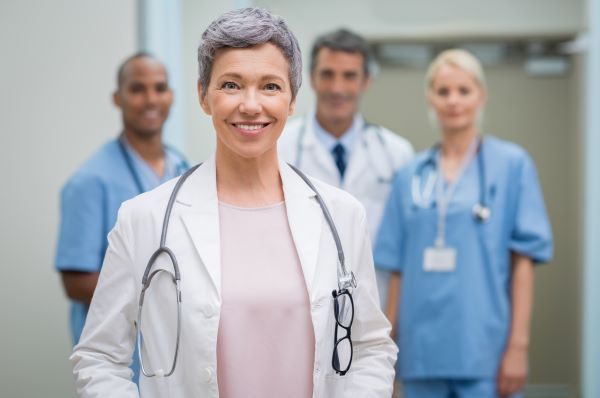 Benefits of Becoming an FNP
According to a 2019 article in U.S. News & World Report, an FNP is one of the top five "Best Healthcare Jobs" and in the top seven of the "100 Best Jobs" overall.
Becoming an FNP brings many benefits, including:
Projected employment growth of 28% by 2028, almost six times the average growth rate of all other occupations.
FNPs have the opportunity to work in diverse settings such as hospitals, schools, outpatient clinics, and community health centers.
Contrasted with RN, an FNP can open independent practices, depending on the regulations of the state they work in, and may also have prescriptive privileges.
FNPs can become subspecialized and obtain additional certifications in specific roles including psychiatry, oncology, neonatology, and geriatrics.
In 22 states, nurse practitioners have what's referred to as "full practice authority", meaning that they do not have to work under the supervision of a doctor.
The national average FNP salary of $113,930 is higher when compared to other nursing jobs.
FNPs earn more than LPNs, RNs or BSN-prepared nurses and have been reported to enjoy an exceptionally high level of job satisfaction.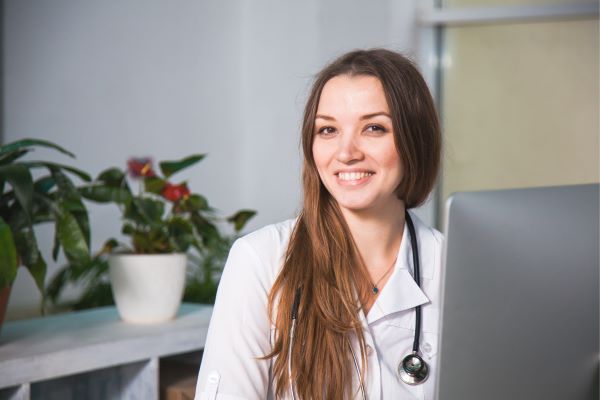 How to Become an FNP at Carson-Newman University
Carson-Newman University's online Master of Science in Nursing – Family Nurse Practitioner (MSN-FNP) program prepares graduates to meet the growing need for primary care providers. For nurses who hold an MSN degree, Carson-Newman also offers an online Post-Master's FNP Certification (PMC-FNP) program.
All students interact with caring, expert faculty who are dedicated to creating an enriching learning experience. Our online MSN-FNP and PMC-FNP students enjoy benefits, including:
A flexible online format so you can continue to work and manage your personal life
Clinical placement service and support so you can focus on your studies and building your clinical competence
Personalized support from a dedicated Student Success Advisor until graduation
Affordable tuition saving you up to $200 per credit hour
A close community of students called to fulfill their passion to holistically care for others
All Carson-Newman online MSN-FNP and PMC-FNP graduates graduate prepared and ready to sit for certifying FNP exams.
Nursing is one of the most rewarding professions you can choose. When considering the various roles of an LPN vs. RN vs. FNP, their education, their responsibilities, and their career outlooks, remember that nursing is a career that has a place for everyone, with rewards and growth opportunities for all.
Read on about nursing roles and why nurses are the most trusted profession.