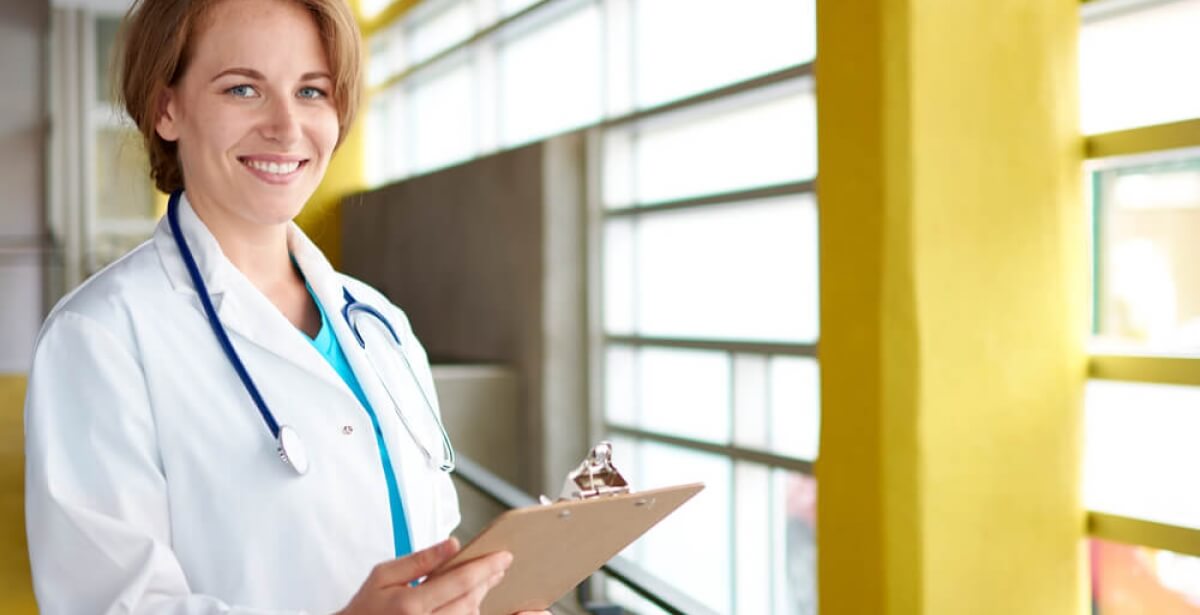 Learn more about Carson-Newman's online post-master's family nurse practitioner certificate program.
Family nurse practitioners work at the forefront of primary nursing care. Specialized FNP post-master's knowledge can help enhance your nursing practice and expand your career in a specialty that is overwhelmingly in demand. The online Post-Master's FNP Certificate program at Carson-Newman equips MSN-prepared nurses for a career in family care in two years or less.
Learn more about the FNP role in primary care and how family nurse practitioners are helping to bridge the primary health care gap.
Collaborating with physicians, FNPs diagnose and treat minor acute illnesses, prescribe medication in some cases, and maintain the health and wellness of patients throughout their lives, often in a clinical or family practice setting.
The additional training in family practice enables you to treat individuals, families and communities as a holistic and independent family nurse practitioner, providing primary care to patients in a variety of populations, including in both urban areas and underserved rural communities.
As a nurse with an MSN, you have more career options in nursing. When it comes to selecting a post-master's specialty, the family nurse practitioner option is the most popular due to its increased autonomy and scope of nursing practice, increased job opportunities and potential for increased salary.
The Post-Master's FNP Certificate is perfect for nurses who have previously earned an MSN and seek FNP licensure. Perhaps you are currently working as a hospital administrator or nurse educator and are looking to go back into patient care, or perhaps you earned your MSN some time ago and are looking to enhance your nursing practice by updating your nursing skills.
Regardless of when you earned your MSN or what is motivating you to consider becoming a family nurse practitioner now, our program provides the support you need to be a successful online student, and we make it easier by including clinical site placement support services.
Take advantage of the support we provide throughout your clinical placements that can help save you time. We shift each Post-Master's FNP Certificate student's focus away from finding preceptors and clinical sites as much as possible to allow you to focus on your coursework. Each student in the online Post-Master's FNP Certificate program will be matched to a preceptor and clinical site.  This is one of the ways we assist you in navigating the placement process, endeavoring to ensure that your placement experience is positive. During the placement experience itself, you will have access to faculty as well as tools that aid in scheduling, document tracking and clinical note-taking to help make the rotation easy and stress-free.
A Two-Year Option Worth Pursuing
The online FNP certificate is a desirable option for many reasons. As well as being able to continue to work full-time and incorporate clinicals into your nursing practice, after applying, you can have your transcripts reviewed quickly to find out how long the program will take. There are also clear benefits related to the amount of independence and choices available when selecting settings in which to work as an FNP. Family nurse practitioners can work in a variety of locations including clinics, schools, private practice, nursing homes, senior living centers and hospitals.
The Road to FNP Certification
In addition to helping you make an impact by providing comprehensive care much like primary care physicians do, the online Post-Master's FNP Certificate and Master of Science in Nursing - FNP degree at Carson-Newman prepares you to take the national Nurse Practitioner Certification exam.
One three-day, required on-campus residency provides you the opportunity to meet and connect with your peers and program faculty. During the campus residency, students will come to campus for hands-on skills practice and to complete an advanced assessment physical exam.
The Family Nurse Practitioner Is in Demand
The aging population, healthcare reform and the projected physician shortage are all contributing to a profound healthcare professional shortage. Because of this, the FNP role in primary care is much needed. Family nurse practitioners are uniquely positioned to bridge the primary health care gap. The Bureau of Labor Statistics projects a 36% increase in the demand for nurse practitioners through 2026. You can make an impact on the health and wellness of your community as a holistic and confident primary health care provider. Prepare to become an independent family nurse practitioner who assesses and directs initiatives to improve health care, as you utilize your additional knowledge to make a difference in the lives of individuals, families and entire communities.
Have your transcripts evaluated in 24-48 hours to ascertain how quickly you can complete the program

Post-Master's FNP Certification program completion is expected in two years or fewer

Clinical placement support services included

Learn from caring expert faculty

Graduate ready to take the national Family Nurse Practitioner Certification exam

Enjoy more practice autonomy as a family nurse practitioner
A Choice That Will Work for You
Working as a family nurse practitioner provides a satisfying career that can positively affect nurses who choose it. Gain the education and skills you need to provide primary health care to individuals and families throughout their lives and help improve the health of entire communities. Program completion can be expected in as few as two years for students in the Post-Master's FNP Certificate program. Students graduate prepared to take the national Nurse Practitioner Certification exam.
Carson-Newman's online Post-Master's FNP Certificate program and Master of Science in Nursing - FNP degree program are designed for working nurses just like you. With 100% online coursework and no mandatory class login times, our program is convenient and flexible for busy professionals. Our small classes provide an intimate learning environment. We pride ourselves on our low student-to-faculty ratio. The undivided attention and feedback you receive from faculty helps you to succeed. Our faculty are highly qualified nursing experts and educators who are active practitioners in their own communities.
Carson-Newman also offers an online Master of Science in Nursing - Family Nurse Practitioner degree program, for BSN-prepared RNs who wish to transition into primary family care. 
Contact us to find out more about how you can prepare to enjoy the benefits of working as an FNP with all the support available from Carson-Newman.
 
Sources:
1. https://www.bls.gov/ooh/healthcare/nurse-anesthetists-nurse-midwives-and-nurse-practitioners.htm
2. https://nursejournal.org/nurse-practitioner/nurse-practitioner-salary-statistics/