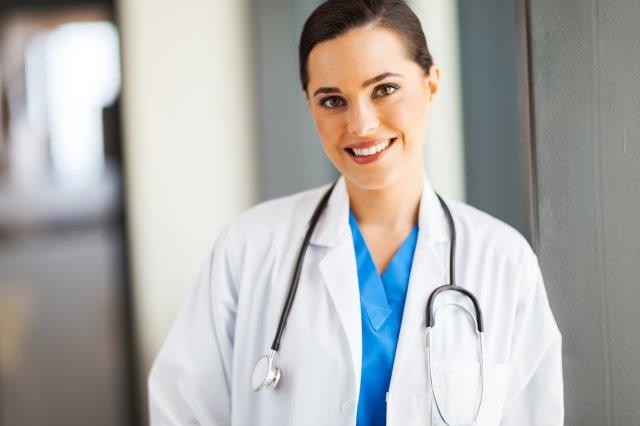 Learn more about Carson-Newman's online nurse practitioner programs.
If you're considering a Master's of Science in Nursing- Family Nurse Practitioner (MSN-FNP) degree or a Post-Master's FNP Certificate, you may be curious about nurse practitioner clinical placement. Did you know that most schools leave arranging these placements in the hands of the student?
The process is often an added stress on students, while mix-ups and miscommunications can leave you scrambling. A rejected placement can also cause delays that may set your studies back months, putting a kink in your long-term plans.
Carson-Newman University's online MSN-FNP program and Post-Master's FNP certificate (PMC-FNP) take a different approach. Students are supported by a placement team that handles preceptor and clinical site logistics for every rotation. This helps Carson-Newman students focus on their studies and building competency.
In this article, we'll walk you through some frequently asked questions about placements:
What is a nurse practitioner clinical placement?

What is a preceptor?

How do I set up a clinical placement?

How is Carson-Newman's approach to clinical placements competitive?

What are the benefits of clinical placements?

What is a nurse practitioner student's day-to-day during a placement?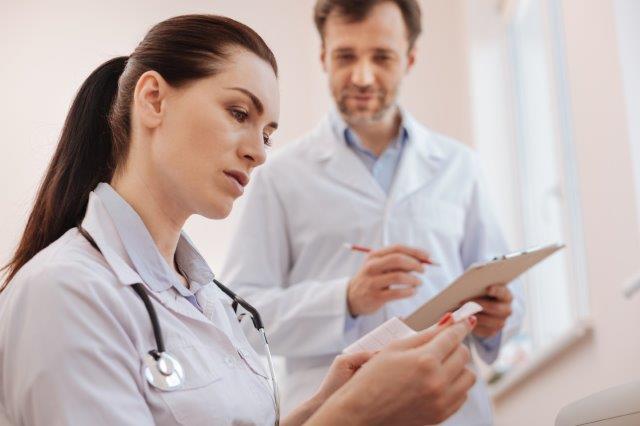 What is a Nurse Practitioner Clinical Placement?
A nurse practitioner clinical placement is essentially an intensive internship in a health care setting undertaken as part of your graduate studies. It is a required component of MSN-FNP and Post-Master's FNP Certificate programs, including at Carson-Newman.
Advanced nursing practice is both an academic and practical discipline. As such, students need to experience both sides of the equation to be the best possible health care provider. Your clinical placement is an opportunity for you to apply what you've learned in class to the real world.
During the process, you will continue to develop your skills through regular evaluations by Carson-Newman clinical faculty. Your on-site preceptor will also help to guide you on a day-to-day basis as you learn your rotation.
Your nurse practitioner clinical placement may take place in a variety of settings, such as a:
Hospital

Doctor's office

Clinic

Long-term care facility

Nursing home 
Carson-Newman is proud to support students through the nurse practitioner clinical placement process, shaping the next generation of FNPs.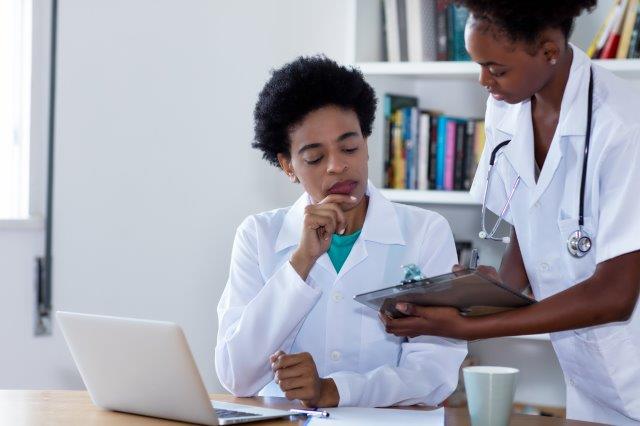 What is a Preceptor?
During your nurse practitioner clinical placement, you will work under the supervision of a preceptor. 
"Clinical Preceptor – is a vital component of the clinical education process in creating a safe setting for the APRN student to gain experience and develop clinical competency to effectively manage the population consistent with the role for which they are being educated." — American Association of Colleges of Nursing
Your preceptor will be an experienced advanced practice nurse, able to guide you on assessment, documentation, and processes required to practice in the field. They work one-on-one with you to pass on the expert knowledge they've developed during their career. 
Your preceptor will:
Demonstrate the links between nursing theory and practice

Familiarize you with your placement facility, including its physical layout, technology and relevant policies

Introduce you to your temporary colleagues

Directly supervise the care you provide patients and bolster you with constructive feedback on your performance

Offer professional support throughout your journey

Review and co-sign your paperwork and documentation
The preceptor creates an environment that enhances hands-on learning by assessing the learning needs of the student and determining goals and outcomes. The preceptor's knowledge of the clinical area and the patient population will help guide students as they determine their own career path. 
While each preceptor-student relationship is unique, a part of the preceptor's function is to show you what the day-to-day working life of a nurse practitioner looks like. They are a valuable resource, ready to answer your questions and to guide your professional development.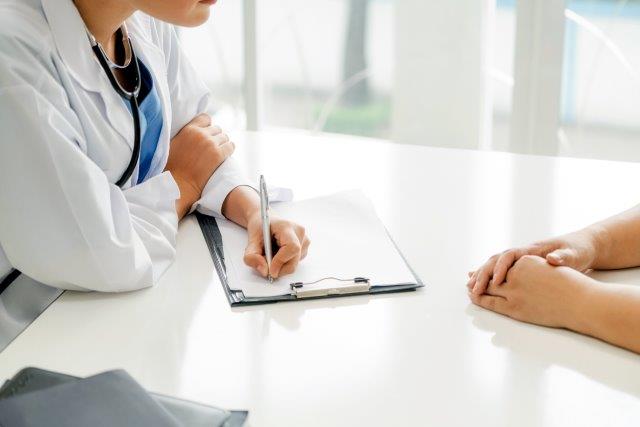 How Do I Set Up a Nurse Practitioner Clinical Placement?
While Carson-Newman oversees nurse practitioner clinical placement for students in its online MSN-FNP and PMC-FNP programs, many other schools still require students to make their own rotation arrangements. This can be an intensive research process, which may entail months of waiting if slots are limited or demand is high in your area.
A recent study by the American Association of Colleges of Nursing highlighted the difficulties of arranging clinical placements.
In 2018, over 75,000 qualified applicants were turned away by nursing schools. Over two-thirds of these schools cited a shortage of clinical preceptors as a primary reason for turning away qualified applicants.
Here are some essential steps to secure nurse practitioner clinical placement—all of which Carson-Newman handles for its online FNP students:
Researching Clinical Placement Program Requirements
Every school has its own set of standards for placements and preceptors. Carson-Newman will work with you to ensure that your clinical sites are qualified to meet program and state-specific requirements.
A dedicated clinical placement team will manage all of your rotation paperwork. The approval process may take a few months, depending on your location and the availability of sites. 
Students are encouraged to be active participants in the clinical placement process. Networking in your community is expected from our students and you will be asked to provide referrals, complete clinical clearances (required by school or site), and potentially go on interviews with a clinical site prior to placement.
Locating and Contacting a Preceptor
It may surprise you to learn that many preceptors are not compensated for supervising students, and that those who are receive only a token amount. For many preceptors, the act of teaching is often inspired by a desire to "give back" to the profession or may be a direct favor to a colleague.
Many preceptors in nurse practitioner clinical placement have worked with students during their time as RNs. Others share personal networking connections.
Carson-Newman welcomes any recommendations you may have from your own professional network to explore as potential placement sites. Many students who provide referrals are able to move along quickly in securing a site. 
Therefore, early in the process, we recommend networking as much as possible and communicating with the clinical team if you come across someone that may be willing and is able to precept. 
Some students are able to secure clinicals at their place of employment. If the current health system allows employees to do clinicals, this is a benefit, as the student already has relationships with the site and could secure placement quickly. 
However, in some cases, the student may be required to stay employed with the health system for a certain period of time before becoming eligible to do a placement there . This should be considered if the student wants to move on to their new FNP role sooner. 
With the current pandemic climate, securing clinical placements may take longer than usual. During this season, Carson-Newman staff are taking additional measures to help students graduate on time.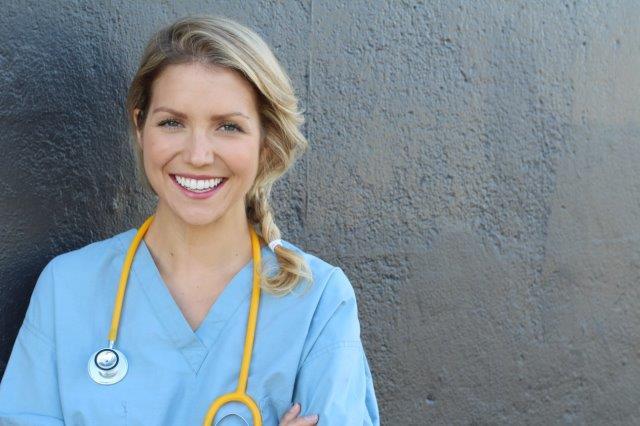 How is Carson-Newman's Approach to Placements Competitive?
"I actually started [another MSN-FNP] program a couple of years ago, but I stopped because I couldn't find anywhere to do clinicals. Finding clinical placements is super, super hard. You could wait six months before you can actually get in somewhere, so it really slows down your progress. So when I saw that Carson-Newman was willing to find placement for me, I jumped on board very quickly." — Miranda Kerley, Online MSN-FNP Student
Carson-Newman takes a unique approach to arranging nurse practitioner clinical placement. Every online FNP student is provided with clinical sites and preceptors for all graduate-level rotations.
Prior to arrangement, a supportive clinical placement team will take into account:
Where you live

What hours you have available each week for placement

Your work history and experience

Your military affiliation and service status, if applicable

Your facility preferences

Your specialization
At Carson-Newman, these factors are considered to ensure the student is equipped with the tools needed to succeed. Clinical placement support services also take stress off the student, so the student can focus on building clinical competencies instead. 
Carson-Newman's relationships with health care providers and professional organizations also connect students to qualified sites nationwide. With a focus on building long-term contracts for repeated relationships, the clinical team is committed to ensuring online FNP students get the best possible learning experience.  
How Does Carson-Newman Overcome Challenges in Clinical Placement?
Carson-Newman works thoroughly to overcome challenges in nurse practitioner clinical placement. Typical challenges in the clinical placement process may include:
Saturation of market in the student's local area

Providers having existing relationships with only local schools

Specific rotation requirements, e.g. pediatrics or obstetrics and gynecology are typically already a year plus out in clinical schedules

Networking and referral opportunities may be missed
Carson-Newman is also proactive with partnering with students, who are encouraged to share potential networked referrals to help facilitate placement. 
"We know our students are working adults, often with families and outside commitments. If I am able to take away stress from my students and secure a site that provides them with the best experience, that's the best feeling."— Georgia Mourtokokis, Placement Specialist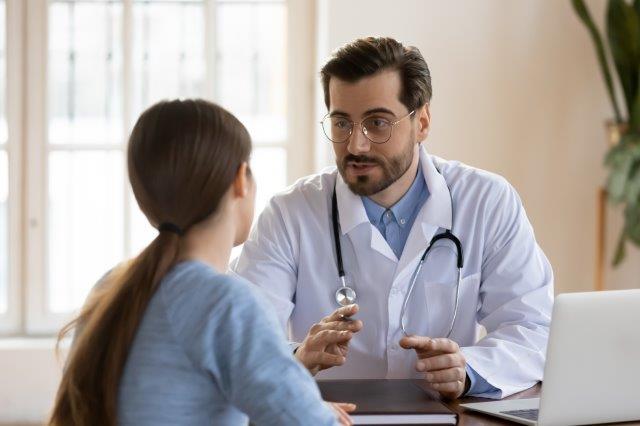 What Are the Benefits of Clinical Placement?
Nurse practitioner clinical placement benefits both students and preceptors sites alike. In this section, we'll highlight a few advantages of clinical placement. 
Benefits for Students:
Hands-on learning is an enriching part of the educational journey and during clinical placement, students gain preparedness for the future. 
During your nurse practitioner clinical placement, this is an invaluable opportunity to:
Practice advanced care under expert supervision in real-life conditions

Build confidence in your clinical abilities and gain effectiveness in your next role

Diversify your professional experience and fine-tune your specialization 

Seek counsel from an accomplished mentor in the field
Many student placements result in long-term employment opportunities for students once they receive their certification. Placement at quality sites makes it easier to practice in a facility you are familiar with after graduation.
Further, this real-world experience helps students build professional networks that can help sustain their careers for years to come.
Benefits for Preceptors:
Preceptors train aspiring nurse practitioners how to put advanced care concepts into practice. There are a few great reasons to become a preceptor, including:
Career development, including the opportunity to claim adjunct professor status with many universities 

Continuing education courses, as well as credit towards recertification requirements

Free access to research journals and other databases

Shaping the next generation of nurse practitioners, which is central to meet our nation's existing and future primary care needs
The relationship between student and preceptor is a mutual win. Since preceptors are also in the workforce, by hosting a clinical, they can receive extra assistance in their place of employment. As the preceptor shares knowledge and expertise in the field, the student is able to provide support in day-to-day function.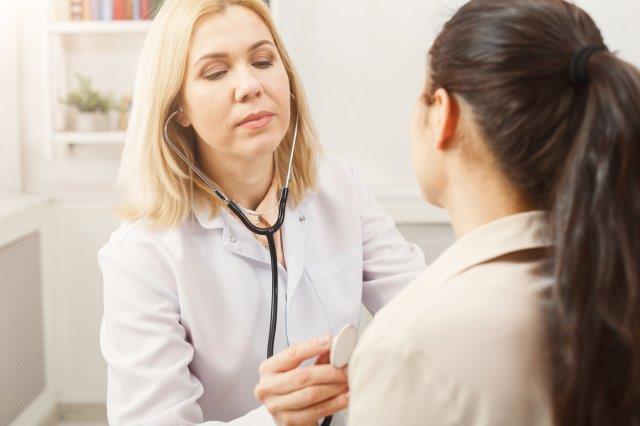 What is a Nurse Practitioner Student's Day-to-Day During a Placement?
Depending on your specialization, you will be doing anywhere from 660 to 690 clinic hours over the course of your degree. 
In a recent webinar, Nursing Programs Director Dr. Kimberly Bolton spoke about what nurses can expect at the outset of their program.
"Usually on the first day, most preceptors are going to start by orienting you to where you're working," she says. "They're going to introduce you to staff, they're going to explain to you how the day goes, how they work within this practice. For the first few days, you'll be observing the nurse practitioner and watching how she interacts with her own patients."
After this initial period of shadowing your preceptor, you'll gradually transition into taking on patients yourself. Your preceptor will monitor you throughout, providing support and guidance.
Alongside Carson-Newman faculty and preceptor, you will develop tactics to tackle your clinical assignments. You may also regularly make videos to demonstrate the skills you're developing so your supervisors can review your progress.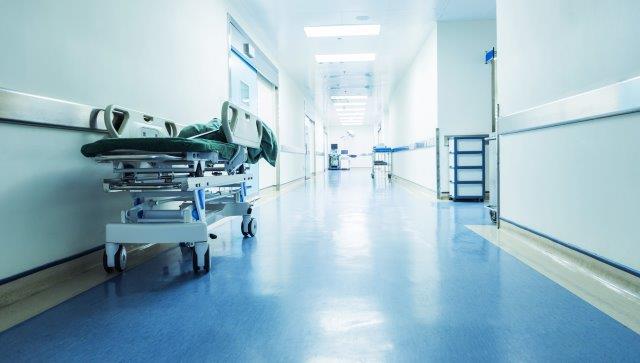 Student-Centric Services
This comprehensive approach to nurse practitioner clinical placement is reflective of Carson-Newman's student-centric services. From Day One of your enrollment in either the online MSN-FNP or PMC-FNP program, a dedicated Student Success Advisor will support you until you graduate.
Your Student Success Advisor is your personal coach throughout the program, available to:
Help you find work-school-home life balance
Answer any questions or concerns you may have about courses
Make sure you're comfortable with available online tools 
Serve as your liaison to the university 
Connect you to resources as needed (e.g tutoring, writing support)
Make sure you're registered for classes on time and meet other deadlines
"Students should expect to be in continuous contact with their success advisor," says Student Success Advisor Amy Skelton. "We're going to be an essential part of their support team throughout their educational journey with Carson-Newman."
Carson-Newman students also benefit from an array of career development services such as:
Advice about job opportunities
Drafting cover letters
Resume writing guidance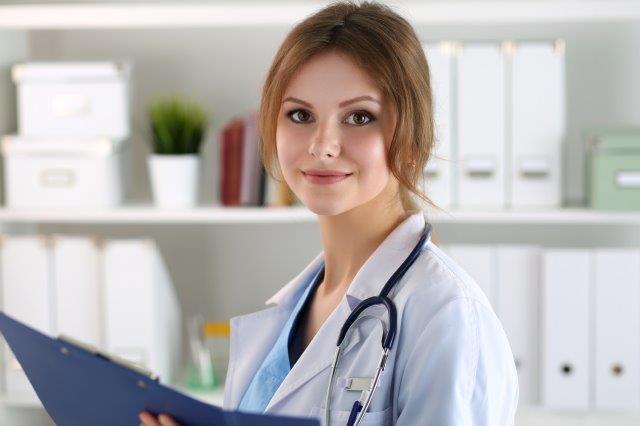 Carson-Newman: A Leader in Nursing Education
Carson-Newman's commitment to educational excellence is reflected in recent rankings:
Carson-Newman offers intimate class sizes, a close community and a robust academic curriculum rooted in Christian faith—all while providing today's working nurses the flexibility needed for career advancement. 
Become a holistic nurse leader. Enjoy a rewarding career as an FNP and improve patient care in your community.
Learn more about Carson-Newman's online MSN-FNP or online Post-Master's FNP Certificate programs.
Infographic: Clinical Placement Services at Carson-Newman

Share This Image On Your Site!