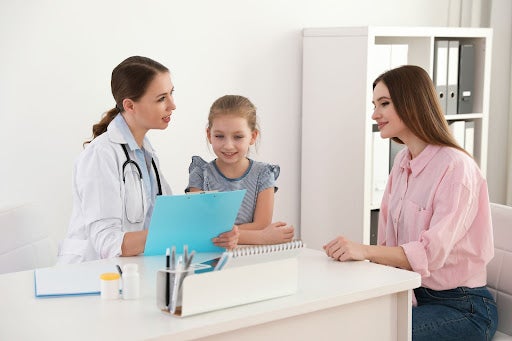 One of the advantages of being a nurse practitioner (NP) is the autonomy in your practice that comes with the degree. Working independently, without physician supervision or direction, allows NPs to fully exercise their expertise as a practitioner. Certain states have adopted full practice authority for nurse practitioners, allowing NPs to work autonomously. However, many states are still limiting progress toward full practice authority for nurse practitioners.
So, how does full practice authority (FPA) impact the way that NPs function from state to state? This article will explore the benefits of FPA for NPs, the different state scope of practice regulations for NPs, and its impact on practice. 
Scope of practice can be defined as what care an NP is legally allowed to provide in a professional role. According to the American Association of Nurse Practitioners (AANP), NP services include, but are not limited to: assessment; ordering, performing, supervising and interpreting diagnostic and laboratory tests; making diagnoses; initiating and managing treatment including prescribing medication and non-pharmacologic treatments; coordinating care; counseling; and educating patients and their families and communities. 
State scope of practice regulations for NPs are divided into three categories:
 Full practice
 Reduced practice
 Restricted practice
Each state has its own designation for practice authority in one of the above three categories. The AANP conveniently organized this data in a state practice environment map to easily illustrate which states in the U.S. are making progress toward the goal of full practice authority for nurse practitioners.
What is Full Practice Authority?
AANP states that "full practice authority" is the authorization of nurse practitioners (NPs) to evaluate patients, diagnose, order and interpret diagnostic tests and initiate and manage treatments—including prescribing medications—under the exclusive licensure authority of the state board of nursing." In states where NPs are granted FPA, they do not have to work under the direction or be overseen by a physician. In fact, NPs in states with FPA can own and operate their own health care businesses. NPs can function independently in all aspects of their practice, whether in a traditional or entrepreneurial role. Fortunately, progress in granting NPs FPA continues to gain ground, with approximately half of the U.S. recognizing the importance of this goal. 
According to AANP, there are currently 25 states, including Washington, D.C., that allow NPs FPA. Delaware NPs are celebrating their recent addition to the list of states with FPA. Two U.S. territories have also joined the ranks of those who can practice independently. These states are:
Alaska
Arizona
Colorado
Connecticut
Delaware
Hawaii
Idaho
Iowa
Maine
Maryland
Massachusetts
Minnesota
Montana
Nebraska
Nevada
New Hampshire
New Mexico
North Dakota
Oregon
Rhode Island
South Dakota
Vermont
Washington
Wyoming 
Reduced Practice
Some states have adopted a partially restricted role for NPs, called "reduced practice." Reduced practice limits NPs in at least one area of practice, denying them the ability to function to the fullest extent of their training and expertise. Limitations may include restrictions for prescribing medication or requiring collaboration with a physician for oversight. 
States with reduced practice laws for nurse practitioners according to AANP are:
Alabama
Arkansas
Illinois
Indiana
Kansas
Kentucky
Louisiana
Mississippi
New Jersey
New York
Ohio
Pennsylvania
Utah
West Virginia
Wisconsin
In addition, American Samoa, Puerto Rico, and the Virgin Islands are included in the U.S. states that reduce NPs practice.
Restricted Practice
Restrictive practice is in the states with the most prohibitive laws for NP practice. In this category, NPs are bound to laws that require them to be supervised by an onsite physician. Luckily, the number of states operating under restrictive practice for NPs is diminishing.
States still under restrictive practice are:
California
Florida
Georgia
Michigan
Missouri
North Carolina,
Oklahoma
South Carolina
Tennessee
Texas
Virginia
On a positive note, California has made progress in removing the barriers to practice for NPs by the year 2023. With the passage of California senate bill 890, NPs in California will be able to work independently under their own license by 2023.
7 Benefits of Full Practice Authority for Nurse Practitioners
There are many benefits to being a nurse practitioner. However, NPs with full practice authority find increased gratification in their roles. There are many benefits for the community and society by allowing NPs to work to the fullest extent of their ability, in addition to the satisfaction of working autonomously.
By granting NPs full practice authority, many vacant positions in health care can be filled by NPs. According to the Bureau of Labor and Statistics, NPs are a valuable solution to the population needs caused by "increased emphasis on preventive care and demand for health care services from an aging population." By removing restrictions to practice, NPs can function independently, allowing them to work in areas and positions that could previously only be filled by physicians.
1. Cost-effectiveness
NPs are in demand in all areas of health care. It costs less to employ NPs compared to physicians. With full practice authority, NPs can function similarly to a physician, which can translate to cost savings upfront for health care institutions. In addition, patients may benefit from the reduced cost of care when seeing an NP compared to a physician.
2. Nurse Practitioners Fill the Gap in Rural and Underserved Areas
Nurse practitioners have been essential to fill vacant provider positions in rural and underserved areas with physician shortages. With full practice authority, NPs can fully step in and treat patients where providers are in short supply.
3. Excellent Job Outlook
NP are in demand across the U.S., but job possibilities are endless for those who can exercise full practice authority. In addition to working in hospitals, clinics, and offices, NPs who can practice independently have many additional exciting entrepreneurial career options that increase their profitability and demand for their expertise.
Some interesting, innovative NP career options include:
Clinic owner such as aesthetic, weight loss, men's health, or infusion
Health coach
Mobile testing or practice owner
Continuing education provider
Online store owner such as supplements and health food
4. Makes Delivery of Patient Care More Effective
Patients benefit by increasing the number of providers available to meet demands for preventative and routine health care due to provider shortages. Patients are able to have better access to health care overall with more provider options for treatment, less waiting for appointments, and quicker follow-up. NPs with full practice authority can efficiently see patients without waiting to collaborate or have physicians sign off on orders, making the patient care process run more quickly and smoothly.
5. Nurse Practitioners Are Popular with Patients
NPs' approach to medical care is different from a physician who is focused on disease treatment. NPs are trained to look at a patient from a holistic perspective, incorporating the whole person, and providing patient-centered care that focuses on disease prevention and management. This type of care translates to high patient satisfaction and lower out of pocket costs for the patient. 
6. Help in Opioid Crisis
For patients with addiction problems, NPs who have full practice authority to prescribe and treat this population, are an invaluable resource for the current opioid crisis.
NPs bring an integrative approach to their treatment plans, instead of simply writing a prescription for pain. By understanding and incorporating the patient's needs along with alternative treatments for care, a patient may avoid relying heavily on addictive medications for pain management. This is especially important in rural and underserved areas where patients with addictions may have limited access to treatments.
7. Aging Population
According to the U.S. Census Bureau, those in the aging population of 65 and over are growing rapidly. With the increasing need for health care in the geriatric population, along with the aging workforce retiring, there could be a health care crisis due to an insufficient medical workforce to meet the supply and demand for care. NPs who have full practice authority could easily step in and assist in filling this disparity in health care.
Limitations of Role for Nurse Practitioners in Restrictive Practice States
States that curtail NPs from fully practicing according to their degree and ability are limiting a valuable resource for patients and the health care industry. Restrictive practice creates patient access barriers and drives up costs for health care across the state. Rural and medically underserved areas in states with restrictive authority create additional barriers to health care access for patients. NPs have the ability to offer care independently to provide more opportunities for health care access.
In addition, regulating and eliminating tasks that an NP can perform may result in serious patient care delays. Requiring physician referrals or signatures for tests, hospitalization, home health care, and nursing home placement are just a few examples of restrictions on NPs that can disrupt treatment flow.
Where Does Tennessee Currently Stand in the Scope of Practice for Nurse Practitioners?
Currently, Tennessee is one of the few remaining states with restrictive practice laws for NPs. These laws require full physician supervision on-site at all times or have regular oversight visits from a physician. 
The US faces an ever-increasing physician shortage, and Tennessee is not exempt from this problem. According to Health Professional Shortage Areas (HPSAs), Tennessee has 101 areas of mental health and primary care provider shortage. 
A report from the Robert Graham Center in Tennessee suggests that "Tennessee should consider strategies to bolster the primary care pipeline" due to an expected severe primary care physician shortage by 2030. Without full practice authority, the ability for NPs to help supply the demand for providers in Tennessee is severely limited.
Implications for Nursing
Nurses have always been essential voices when it comes to advocating for change for their patients, profession and healthcare system. Now more than ever, NPs have the opportunity to step up and campaign for greater autonomy in their practice. The American Nurses Association (ANA) "believes that advocacy is the pillar of nursing."
Nurses considering a career as a NP may enroll in an MSN-FNP program, knowing they will be in demand across the US more than ever following graduation. However, it is important to understand what laws pertain to each state regarding the scope of practice for NPs. If you want to fully utilize your degree and expertise, practicing in a state with full practice authority for nurse practitioners is essential for graduate nurses when looking at job opportunities.
Want to learn more about the online MSN-FNP program or Post-Master's FNP certificate at Carson-Newman? Contact an enrollment advisor for more information about an exciting career as a family nurse practitioner.
Donna Reese MSN, RN, CSN
Donna Reese is a freelance nurse health content writer with 37 years nursing experience. She has worked as a Family Nurse Practitioner in her local community clinic, as a school nurse, and in home health and rehabilitation, along with hospital nursing. Donna is passionate about the profession of nursing and supporting others. Along with health content writing, Donna writes weekly blogs to support and encourage nurses, in addition to those suffering from auto-immune conditions.