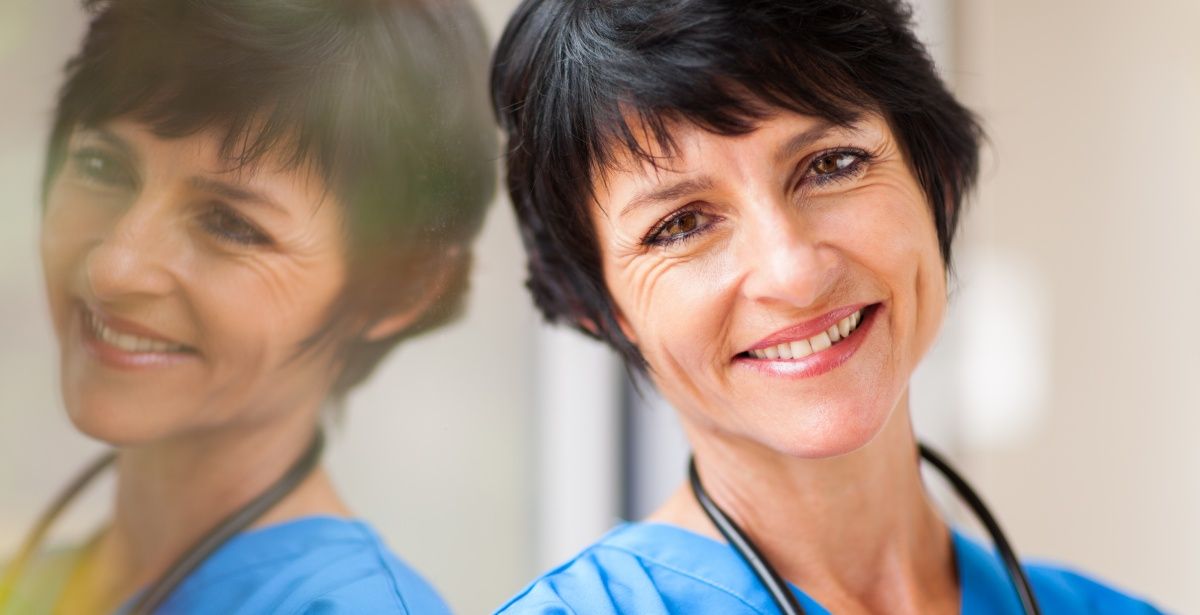 Learn more about Carson-Newman's online BSN to nurse practitioner program.
The COVID-19 pandemic has made the dichotomy of nursing more apparent than ever. Caring for others in their time of need can be tremendously rewarding. At times, it can also be trying.
In a recent survey by the American Nurses Association (ANA), 70% of nurses said they prioritized the health, safety, and wellness of their patients over their own.
But your well-being is just as vital. After all, when you feel your best, you can provide the highest quality of care.
Just as you are dedicated to caring for others, we at Carson-Newman University are committed to supporting nurses like you. This article will explore six ways nurses can enhance their physical and mental health at home. Read on to discover our top self care tips for nurses.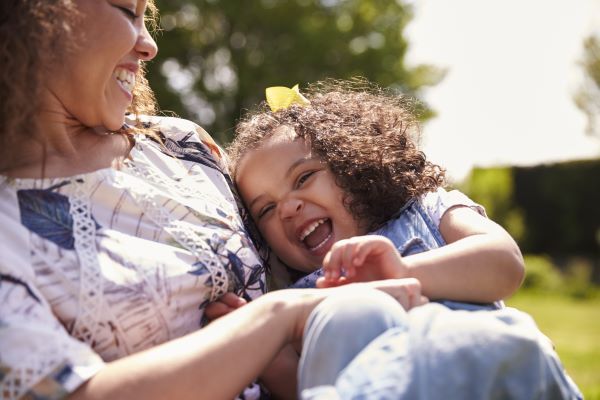 Make Time for Leisure
Participating in activities you enjoy is one of the best ways to boost your overall health. Leisure time can reduce stress, help you learn something new, and even improve your performance at work.
In one study, employees carried out their roles better when they engaged in creative activities during their free time. They solved problems more creatively and were more open to helping their colleagues.
Certain pastimes are especially beneficial for nurses. Those who participated in the ANA Healthy Nurse, Healthy Nation initiative said the following helped them become more resilient:
Playing with children
Engaging in hobbies
Socializing with colleagues, friends, and family
How can you make more time for leisure? Nurses in the Healthy Nurse, Healthy Nation initiative said leaving work on time and taking their breaks is key.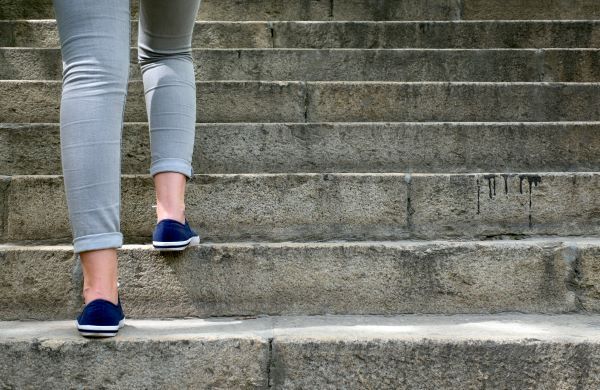 Move Your Body
Nursing is an active job, so you're likely mobile during your shifts. But even nurses need physical activity outside of work.
Almost half of nurses aren't physically active during the week.
Here are the physical activities the Centers for Disease Control & Prevention (CDC) recommends for every American:
30 Minutes or More of Moderate-Intensity Aerobics 5 times a week: Any movement that elevates your heart rate and makes you sweat counts. Try playing tennis or water aerobics or everyday activities like brisk walking or mowing the lawn.
At Least Two Muscle-Strengthening Sessions: Strength training should make your muscles work harder than usual. Examples are weight-lifting, bodyweight exercises, yoga, and heavy gardening.
According to the CDC, some physical activity is better than none. You'll receive the health benefits by adding any amount to your day.
Commit to moving your body on your days off. Or, incorporate more physical activity into your daily routine, like walking to the store or taking a short jog on your break.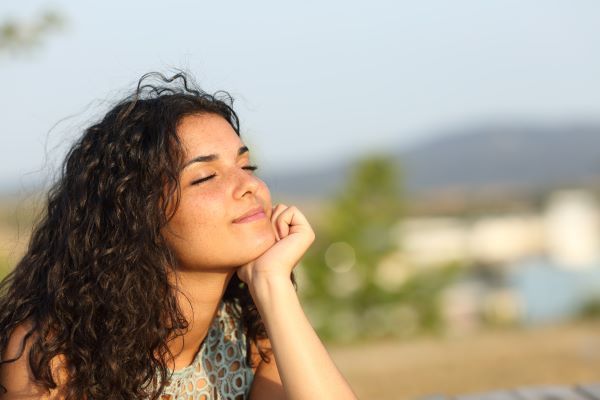 Get Outside
Every day, almost 1 in 4 Americans spend at least 21 hours inside. But there are good reasons to venture out.
According to Harvard Medical School, the advantages of spending time outdoors include:
More Vitamin D: Safe exposure to the sun will raise your vitamin D levels, helping you fight illnesses ranging from cancer to depression.
More Movement: If you're outside, you're not sitting inside. Nature offers many more opportunities to get active than your home.
More Happiness: Between the natural light and physical activity, the outdoors can help you become more relaxed and cheerful.
Aim to get outside for at least 120 minutes per week. That's approximately 17 minutes each day. In one study, participants who met this goal reported improvements in their health and well-being.
Here are a few ways to incorporate more time outdoors:
Move your workouts to your backyard or the park.
Drink your coffee on your porch or balcony.
Take mobile hobbies, like reading or listening to music, outside of your home.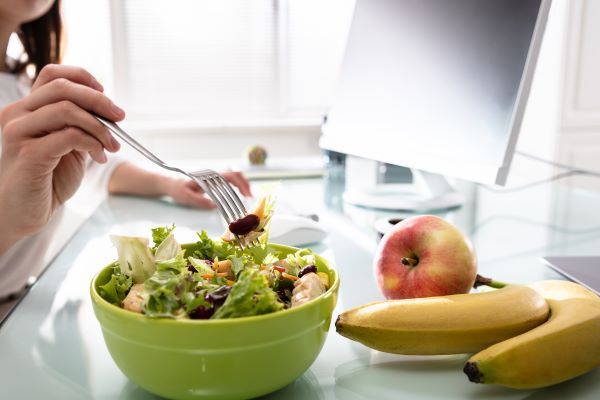 Eat Enough Fruits & Vegetables
Are you skipping fruits and vegetables? You're not alone. Almost 9 in 10 people don't get the recommended daily intake of produce.
But your body relies on these foods for critical vitamins, minerals, and fiber. They'll help reduce your risk of disease, strengthen your digestive system, and regulate your appetite.
For nurses, these benefits are particularly critical. An easy way to add fruits and vegetables to your diet is to substitute them for what you're already eating:
Swap a portion of your morning cereal with cut-up fruit.
Replace two ounces of cheese on your sandwich with lettuce, tomatoes, or cucumbers.
Trade a breaktime snack from the vending machine with an apple or a cup of carrots and two tablespoons of hummus.
Preparing produce doesn't have to be time-consuming. According to the CDC, canned and frozen varieties can be just as nutritious as fresh. Just choose options without added sugar, syrup, or sauce.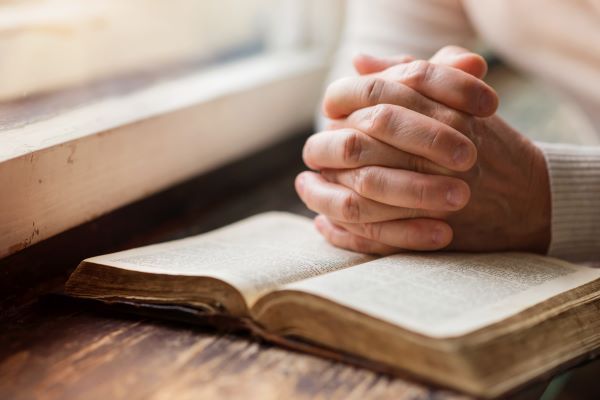 Practice Gratitude
Research has linked gratitude to greater happiness.
By regularly acknowledging the goodness in your life, you can feel more positive emotions and savor good experiences. Practicing gratitude can also lead to better health, stronger relationships, and the ability to manage adversity.
To gain these benefits, set aside just five minutes a day to practice gratitude. Here are some exercises recommended by Harvard Medical School:
Identify What You're Grateful For: Write them down or share them with a friend or family member.
Meditate: Close your eyes and concentrate on the present moment. You can repeat a specific word, such as "peace," or focus on one of your senses, like the feeling of sunlight or a pleasant sound. If any thoughts arise, don't worry. Bring your attention back to the present moment.
Say Thanks: Express appreciation for someone in your life by writing a thank-you note.
Nurturing your faith also helps to practice gratitude. Praying and meditating on a favorite verse or encouraging phrase is another way you can regularly reflect on the blessings in your life.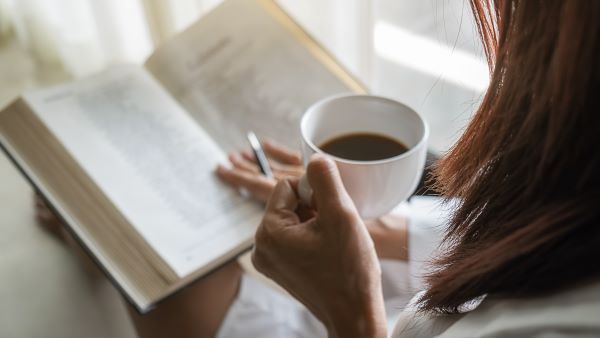 Unplug from Technology
It's easy to wind down by watching television or scrolling through your phone. But taking a break from these devices can be a more helpful tactic for recharging after work.
According to the Greater Good Science Center at the University of California, Berkeley, unplugging from technology can help you:
Live in the Present: Without an entertainment device, you can become more aware of your feelings and engage in what's happening around you.
Sleep Better: Televisions and mobile phones emit blue light that can delay the onset of sleep.
Form Deeper Relationships: Face-to-face interaction leads to more meaningful conversations than electronic communication.
So, try to unplug for some time each day or pick one tech-free day every week.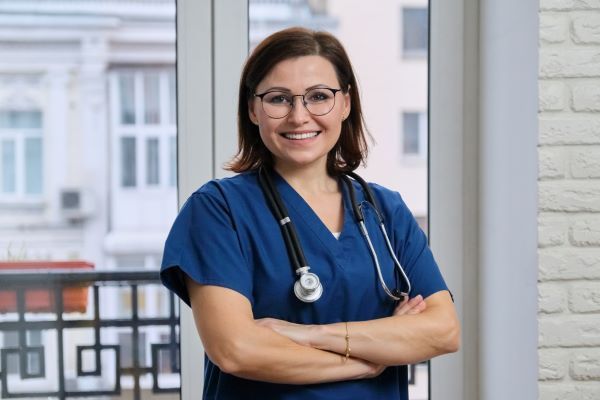 Carson-Newman Values the Well-being of Nurses
Carson-Newman recognizes the significance of your role as a nurse. We also understand the need to care for yourself as well as invest in yourself.
That's why we offer online graduate nursing programs designed to empower working RNs for career advancement while they continue working. Our approach to nursing is evidence-based and holistic. As a student, you'll develop as an autonomous caregiver who thinks critically and practices healthcare ethically.
By enhancing your personal and professional growth, you'll ensure your patients receive the best care possible.
Learn more about our online Master of Science in Nursing- Family Nurse Practitioner (MSN-FNP) program, which provides clinical placement support and unrivaled student support. For students with an MSN degree, we also offer an online Post-Master's FNP certificate program.
Founded in 1851, Carson-Newman is a nationally ranked liberal arts university. An online, yet personal, learning environment connects you with fellow students, faculty, and staff. Faith and learning are combined to create evidence-based online undergraduate and graduate nursing programs designed to transform you into a more autonomous caregiver. Through its online program and student-centric curriculum, Carson-Newman provides a life-changing education where students come first.