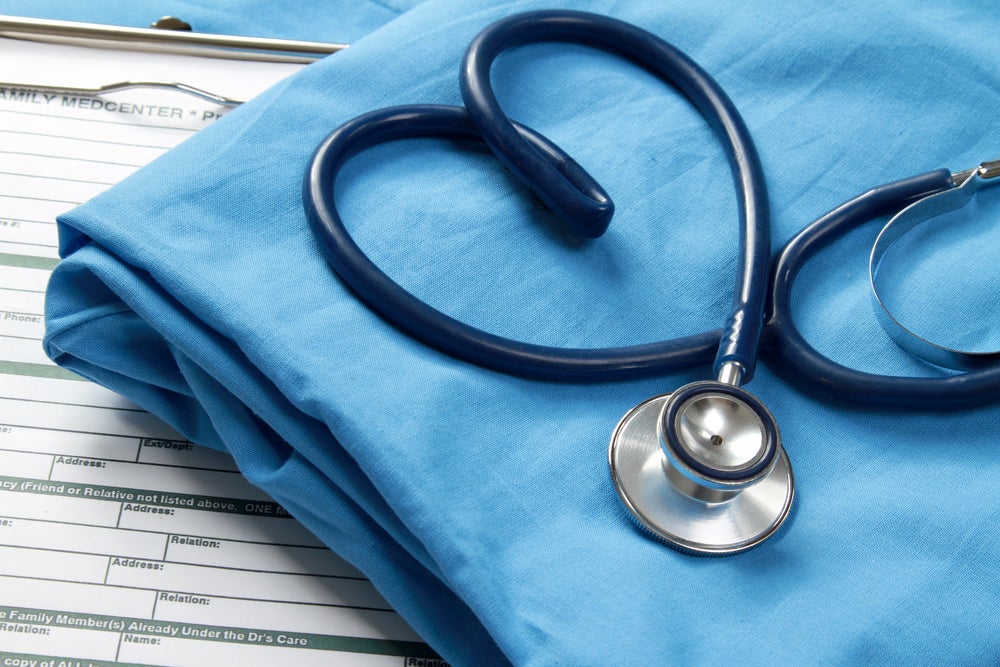 Guest Blog Provided by Kasee Wiesen DNP, APRN, FNP-C
Nurse practitioners (NPs) are in demand—the United States currently has 325,000 licensed NPs, with 89% certified in primary care. U.S. News and World Report ranks nurse practitioners as #1 in best healthcare jobs and #2 in the best 100 jobs. The U.S. Bureau of Labor Statistics projects the employment for NPs to grow by 52% by 2030—that is almost an additional 115,000 jobs! 
Now that you see the job is in demand and will be growing over the next eight years, you may be wondering, but why become a nurse practitioner? If you're already working as a nurse, considered one of the most trusted professions, why make a change? Is it worth the additional years of school?
Yes, becoming a nurse practitioner is worth the effort for so many reasons! 
There are multiple benefits to becoming a nurse practitioner, such as increased pay and autonomy. They also have a greater scope of practice, allowing the advanced practice registered nurses (APRNs) to deliver high-quality patient-centered care, including assessing, diagnosing, ordering and interpreting diagnostic tests and devising treatment plans for patients. APRNs strive to ensure their patients understand their diagnoses and treatment plans, and they answer any questions patients may have along the way. 
My name is Kasee Wiesen, and I am a practicing family nurse practitioner (FNP) in Nebraska. I have been working as a nurse for 11 years and as a family nurse practitioner for 2.5 years—and have loved every moment! I became a nurse practitioner to deliver a higher level of patient care, realize a greater scope of practice and have increased job satisfaction. Below, I will discuss four specific reasons to become a nurse practitioner. But, don't just take my word for it; I would like to introduce you to two additional advanced practice nurses who agree that becoming an NP is a valuable, rewarding and excellent career choice!
Cherl Mues, APRN, has been a nurse for 18 years and a practicing NP for the last 11 years of her career. She has primarily worked in the family practice setting. "My decision to pursue a further nursing degree was motivated by feelings of limited advancement opportunities in my RN role. I loved patient care… which made the NP role the obvious choice for further nursing education."
Colleen Bartholomew, APRN, has been a nurse for over 15 years, and for the last 2.5 years of her career, she has been practicing as an NP. She graduated from an FNP program and decided to pursue a career as an NP working in oncology—"I became an NP because I wanted the opportunity to care for patients at a higher level. I wanted to participate in the plan of care and follow-up in a more meaningful way."
 
Workplace Autonomy
Nurse practitioners have greater workplace autonomy than when practicing as a registered nurse (RN). However, the degree of autonomy as an advanced practice nurse is influenced by the state in which you work.
Be sure to check out this NP State Practice Authority map from the American Association of Nurse Practitioners (AANP) that outlines practice authority across all 50 U.S. states (information current as of March 2022): 
The state I work in as an FNP allows for full practice authority and workplace autonomy. Cherl Mues also describes her role as independent: "I have nearly complete autonomy with my practice, although there is also a very supportive structure for more complicated patients." 
Likewise, Colleen Bartholomew works in a specialty setting, stating, "Yes, I do feel I have a fair amount of autonomy. In the specialty practice I work in, the original plan of care is determined by an MD. When I see patients for interval follow-up visits, I can independently make treatment decisions, order diagnostic imaging, order labs and prescribe medications."
 
Job Satisfaction
Overall, NPs are very satisfied with their jobs. According to U.S. News and World Report, nurse practitioners rate their job satisfaction as "above average" when discussing upward mobility and stress levels. Personally, I am extremely satisfied with my career, and Bartholomew and Mues also feel fulfilled in their roles. 
"I love the NP role and the practice environment that I currently function in. My nursing background is ideally situated to help with primary care and disease management and chronic care education. As a PCP provider in rural NE, I am aware daily that I am providing services to folks who would otherwise have to drive nearly 60 minutes to get access to health care." - Cherl Mues
"I love my job. Even the most difficult days are rewarding." - Colleen Bartholomew. 
Practice Holistic Patient-Centered Care
The opportunity to practice autonomously allows me to spend more time tailoring every treatment plan to meet that patient's specific needs and concerns. As an advanced practice nurse, Mues and Bartholomew both feel they practice in patient-centered care:
"I have the ability to tailor all my treatment plans to patients' social, financial and health care goals, which I have to take into consideration with each visit based on if they are insured, have transportation, support systems or financial means." - Cherl Mues
"We strive to provide patient-centered care and address needs of the physical, ethical, emotional and spiritual aspects of each patient." - Colleen Bartholomew
Serve Your Community and Help Fill Gaps in Healthcare
The Association of American Medical Colleges estimates a shortage of between 37,800 and 124,000 physicians in primary and specialty care by 2034. They also conducted a public opinion research study in which 35% of survey respondents said they or someone they knew had trouble finding a doctor in the past one or two years—a 10% increase from 2015. 
These statistics show how APRNs, specifically FNPs, can step in to help fill the void in healthcare, ensuring patients can access health care when needed. I asked Mues and Bartholomew if they feel they are helping fill gaps in access to healthcare as they practice in their respective roles. Bartholomew answered very straightforwardly, stating, "Yes, I do." Mues said, "The rural community I practice in makes this obvious—we have limited local access to health care. The health system I am working with fills the gap for primary care access and attempts to coordinate the access to specialty care the best we can." 
Lastly, I asked both Bartholomew and Mues, if given the opportunity, would they do it all again and pursue their FNP? Not surprisingly, they both answered, Yes! 
"I try and recruit colleagues to become nurse practitioners at any opportunity!" Cherl Mues, APRN
 
So, have I piqued your interest in pursuing your MSN-FNP?
If you are interested in transitioning to an NP role, Carson-Newman University's Master of Science in Nursing – Family Nurse Practitioner online program will set you up for success. The program is accredited by the Commission on Collegiate Nursing Education and the Southern Association of Colleges and Schools Commission on Colleges. The MSN-FNP is robust with coursework that is 100% online, includes a three-day on-campus residency and clinical placement support, and will prepare you for success on the FNP certification exam and practice as an FNP! 
For more information, please visit the website for the Carson-Newman's Master of Science in Nursing – Family Nurse Practitioner program.