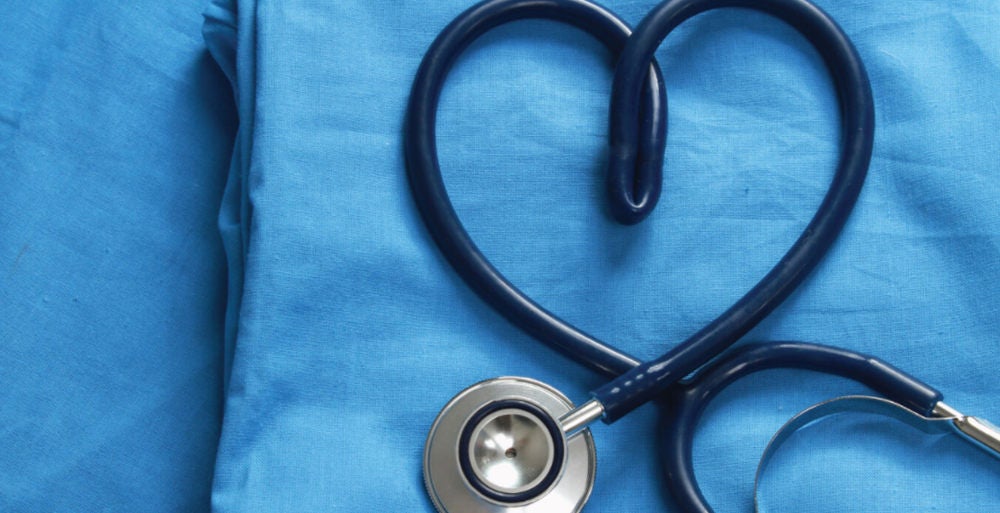 Carson-Newman nursing programs don't just provide academic rigor for today's nurses, they're designed to support student success from start to finish. We know that nurses lead busy lives packed with work obligations and personal commitments. 
That's why we've tailored our online Master of Science in Nursing-Family Nurse Practitioner (MSN-FNP) and Post-Master's Family Nurse Practitioner Certificate (PMC-FNP) programs to the needs of busy nursing professionals. 
Read to learn how Carson-Newman's nursing programs help nurses elevate their careers while maintaining work-life balance. We'll cover topics like tuition, how our online coursework integrates with the professional lives of nurses, and dive into the support system that will help you thrive as an online FNP student.
Carson-Newman Nursing Programs Are Affordable 
Carson-Newman's competitive tuition gives online FNP students the opportunity to experience a quality education at an affordable price. 
With total tuition under $30,000 for the MSN-FNP program, Carson-Newman saves students up to $200 per credit hour compared to nationwide competitors. For the MSN-FNP student whose program is 46 credit hours long, that's a savings of up to $9,200. For the 32 credit hour PMC-FNP, students will save up to $6,400. 
MSN-FNP students like Ashley Leon find the tuition for Carson-Newman nursing programs to be "very fair for the kind of education that you're getting because you want quality of education, and I feel like I get that at this university."
The good news doesn't stop at tuition. Nurse practitioners can see a quick return on their educational investment, earning an average salary of $117,670a year. 
That's over $42,000 increased earnings a year compared to an average annual salary of $75,330 for registered nurses. In fact, Monster lists nurse practitioner as one of the highest paying healthcare jobs today. 
The future is bright for nurse practitioners—the role is expected to see a projected 45% increased job growth rate from 2019 to 2029. With a low unemployment rate of just 1.2%, and future growth score of 10 out of 10, nurse practitioner sits at #3 in the U.S. News & World Report list of 100 Best Jobs.
With a Carson-Newman nursing degree, you won't just save money on tuition. You'll increase your future earnings. Competitive tuition and a higher salary potential will work together to help you achieve your personal, professional, and financial goals.
Students Are Supported By The Carson-Newman Nursing Community 
As a leader in advanced nursing education, Carson-Newman University has designed online FNP programs to meet the needs of today's nurses. 
The Carson-Newman nursing community is filled with dedicated faculty, staff, and peers who are committed to making the world a better place. We understand nurses need support, too, which is why we offer personal attention in practical ways, including a dedicated student success advisor. 
From the moment of registration to the thrill of graduation, your student success advisor will be there to help you get the most out of your academic experience.
Online MSN-FNP student Mary Catherine Hefner recalls the immediate positive impact her student success advisor made in her Carson-Newman nursing program experience.
Throughout her Carson-Newman nursing program, Hefner says, her Student Success Advisor has been "top-notch, immediate reply to emails, she's always ahead of the eight ball and [provides] the information to us many times before even the instructors get it to us . . . I just honestly cannot say enough positive things about the student success advisor."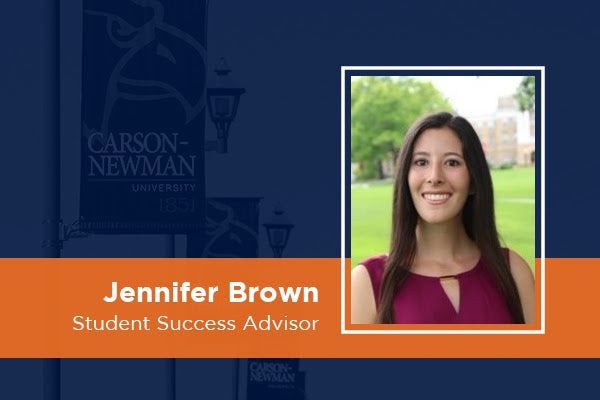 Student Success Advisor, Jennifer Brown, attests to how her role empowers students at every stage: "I communicate with students every step of the way: providing time management, organization, and study resources, discussing the student experience and any questions that arise, gathering course and program feedback, connecting students with their peers and faculty, and overall ensuring that our students are set up for success in every facet."
With your personal student success advisor, you will always have someone to go to as questions arise. The answers you receive won't be one-size-fits-all — they'll be tailored to your individual educational experience. 
Carson-Newman Provides Comprehensive Clinical Placement Services
For students in many nurse practitioner programs, finding a clinical placement while managing their coursework, job, and family life can create tremendous stress. Some students find themselves stuck, unable to graduate on time because they couldn't find placement. Others simply cannot work the time it takes to coordinate a placement into their already hectic schedules.
At Carson-Newman University, we handle the logistics of your clinical placement for you. For students like Miranda Kerley in the MSN-FNP program, our clinical placement services make an FNP degree feel possible.
"I actually started [another MSN-FNP] program a couple of years ago, but I stopped because I couldn't find anywhere to do clinicals," Kerley says. "Finding clinical placements is super, super hard. You could wait six months before you can actually get in somewhere, so it really slows down your progress. So when I saw that Carson-Newman was willing to find placement for me, I jumped on board very quickly." 
In order to arrange the best possible clinical placement for you, our clinical placement team takes several factors into consideration:
Where you live

What hours you have available each week for placement

Your work history and experience

Your military affiliation and service status, if applicable

Your facility preferences (family practice, pediatrics, health clinic, women's health, hospital, long-term care facility, or nursing homes)

Your specialization
With these factors in mind, our clinical placement team will then:
Ensure that your clinical sites are qualified to meet program and state-specific requirements

Manage all of your rotation paperwork

Locate and contact a preceptor
With the Carson-Newman nursing program clinical placement team by your side, you'll find the right fit for real-world experience in a comprehensive internship that prepares you as a primary care provider.
Read more about clinical placement for Carson-Newman nursing students.
You Can Work And Go To School At The Same Time
The online MSN-FNP and online Post-Master's FNP Certificate programs feature no mandatory class login times so you can fit your coursework around your schedule. With a state-of-the-art learning management system called Canvas, FNP students enjoy a learning experience that is intuitive and flexible. 
MSN-FNP student Zenab Mahmoud has found the online learning experience to lead to positive outcomes throughout her life. 
"Just being an online student, I have found myself to be more self-disciplined and more responsible," she says. "I'm able to organize my time efficiently based on my daily life schedule. Also, just being able to choose my own learning environment when it comes to taking exams, when it comes to studying, when it comes to completing assignments . . . there have been some positive things from being an online student." 
Carson-Newman's online FNP programs deliver a quality academic experience while connecting students with peers for support. Our online and mobile app platforms facilitate discussions and networking opportunities that will continue to benefit you beyond your academic program into your career.
Janet Devasia, MSN-FNP student, says, "online learning has worked for me because of the flexibility of hours. I have more time on my hands with the zero commute involved and I'm able to prioritize my daily tasks and work without having to set apart time for commute and on-site class. Being an online student gives me the flexibility to continue working while taking classes at the comfort of being home." 
The Faculty Members Are Experts Who Care
The faculty members in Carson-Newman's nursing programs are experts in the field who care about their students' success. They're highly communicative, provide constructive feedback, and go the extra mile in helping students thrive.
Amy Reagan, Post-Master's FNP Certificate Student, says that the most positive aspect of her Carson-Newman nursing program experience has been the personal attention from faculty. 
"Professors and instructors were very involved and took time to communicate through emails, Zoom meetings, and discussion boards," says Reagan. I never felt like I was just a number. 
As an online student, I always felt included and present as if I were attending on-ground. This was especially evident during my clinical experience, instructors, as well as professors, were involved and helpful in establishing and providing feedback that led to a positive clinical experience."
Ashley Leon echoes Reagan's sentiment.
"The faculty is always there to support you 100%," says Leon. "Any time I've had a question that needs to be answered or just needed some advice, they're always there, they respond really quickly if I need any help. And they've also been uplifting and very supportive and constructive with feedback."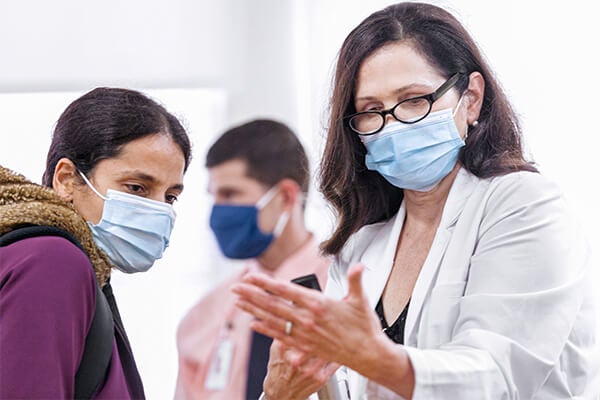 Here's How You Become An Online FNP Student
Carson-Newman University offers student-centric services to prepare the next generation of FNPs. Our small class sizes, commitment to the success of working nurses, and expert faculty members work together to deliver award winning programs. 
According to U.S. News & World Report, Carson-Newman ranks among the top 175 online nursing master's programs and lands at #68 on their list of Top Performers in Social Mobility. 
The Princeton Review also named Carson-Newman University one of the "Best of the Southeast" on their 2021 list of colleges and universities considered to be "academically outstanding and well worth consideration in your college search."
Now is the time to take the next step in your nursing career. Learn more about Carson-Newman's online MSN-FNP or online Post-Master's FNP Certificate programs today.
---
About Carson-Newman's Online FNP Programs
Founded in 1851, Carson-Newman is a nationally ranked Christian liberal arts university. An online, yet personal, learning environment connects you with fellow students, faculty, and staff. Faith and learning are combined to create evidence-based online graduate nursing programs designed to transform you into a more autonomous caregiver.
Through its online program and student-centric curriculum, Carson-Newman provides a life-changing education where students come first. Designed for working nurses, Carson-Newman's affordable FNP programs feature 100% online coursework with no mandatory log-in times, clinical placement service, and exceptional individualized support that prepare graduates to pass the FNP licensure exam.
If you're ready for the next step in your nursing career, consider the online Master of Science in Nursing – Family Nurse Practitioner offered by Carson-Newman University and accredited by the CCNE.
For those who already hold an MSN degree, consider pursuing a Post-Master's FNP Certificate to enjoy all the leadership opportunities, job satisfaction and autonomy of a family primary care provider. For more information, visit onlinenursing.cn.edu.