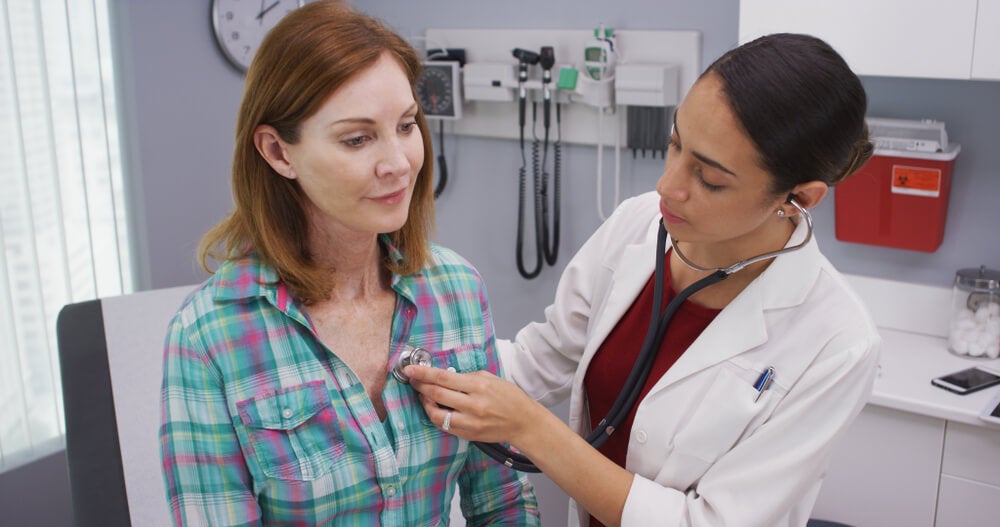 Due to physician shortages, nurse practitioners will be in high demand for the foreseeable future. The U.S. Bureau of Labor Statistics (BLS) projects a 52% growth in nurse practitioner jobs between 2020 and 2030. Newcomers will reduce an expected shortage of at least 18,000 primary physicians by 2034, according to the American Association of Medical Colleges (AAMC).
There are plenty of opportunities for nurse practitioners to work with physicians and specialists in medical practices. You can also start your own practice and set a different path for your career. A worthwhile question for nursing professionals is, "How do I open my own clinic as a nurse practitioner?"
Understanding Regulations on Practice Environments
An essential factor in any nurse practitioner's decision to open their own practice is what level of practice is allowed by state law. Each state establishes its own regulations for the level of independence for nurse practitioners. This regulatory environment results in states giving nurse practitioners restricted, reduced or full practice authority.
The American Association of Nurse Practitioners (AANP) notes that restricted-practice states may require career-long physician supervision. Reduced-practice states offer greater autonomy for nurse practitioners, allowing agreements with collaborating physicians rather than supervision. In other states, collaboration with a physician may be required for some time before the NP is given full independent practice authority. 
AANP found 11 states with restricted practice laws and 13 states with reduced practice laws in 2022. The aforementioned regulatory models limit at least one of the following activities allowed in full practice authority states:
Evaluate patients as primary care providers;
Diagnose, order and interpret diagnostic tests;
Initiate and manage prescribed treatments.
Twenty-six states and the District of Columbia allow full practice authority by nurse practitioners. This regulatory approach allows nurse practitioners to open their own practices with fewer barriers. Nurse practitioners are also important in expanding full practice authority by advocating for changes in state law.
Opportunities Created by Opening Your Own Practice
As with any business, opening your own clinic as a nurse practitioner can seem daunting at the outset. In answering the question of how to do it, it is a good idea to remember why you want your own practice. Let's take a look at three common motivations for setting out on your own as a nurse practitioner.
Filling Gaps in the Health Care System
We started this guide by noting how physician shortages are driving the demand for nurse practitioners. The increasing prevalence of chronic illness and shifts to community-based care also contribute to the need for additional nurse practitioners. New clinics in underserved communities set patients with complex needs or without reliable health care access on a firmer footing.
The U.S. Census Bureau estimates that in 2035, the country will have more people in the 65 and older age category than in the 18 and younger category. An aging population requires comprehensive care for older adults and new talent to replace retiring nurse practitioners. A new practice serves this growing population while creating a new source of care for other patients.
Nurse practitioners help address unequal access to primary care by opening their own clinics. The Health Resource and Services Administration (HRSA) found that 94.7 million people live in communities with primary care professional shortages in 2021. Rural towns comprised 65% of underserved areas, representing an opportunity for growth by enterprising nurse practitioners. 
Independence
Another reason for nurse practitioners to open their own practices is greater autonomy. Nurse practitioners working in hospitals and group practice settings may feel their professional growth is constrained. Private practices encourage innovative or creative approaches to care that may not fit well in highly hierarchical work environments.
Specialization
Nurse practitioners with Family Nurse Practitioner (FNP) specializations - 69.7% of AANP respondents - are needed in private practice. This certification has grown in importance in the face of a nationwide shortage of primary care physicians. Your practice can reach patients in need of specialized care otherwise frustrated by general care.
Important Steps in Practice Development
AANP's 2020 survey of nurse practitioners placed private NP practices in the top 10 work settings. Private NP practices represented 3.8% of respondent workplaces with an additional 10.4% in private group practices. You can join the growing segment of nurse practitioners starting their own practices with the following tips.
Required Education and Certifications
A master's degree in nursing is the current minimum degree requirement for nurse practitioners across the country. State nursing boards are unified on this standard to ensure high levels of care within the profession. 
Every state establishes its own licensing process for nurse practitioners. The common thread across these regulations is holding an active registered nurse license and a certification in an NP specialty by a national board. You can seek certification from the American Academy of Nurse Practitioners (AANP) and the American Nurses Credentialing Center (ANCC).
Applicants who pass AANP or ANCC exams hold certification for five years before seeking renewal. AANP offers certifications for Adult-Gerontology, Emergency and Family Nurse Practitioners. ANCC certifies in these categories as well as the Psychiatric-Mental Health specialization.
Business Plan and Financing
With the right credentials in hand, the next step is developing a comprehensive business plan for your practice. This written document should define the long-term goals of your practice, including services and target demographics. A business plan should also answer questions about:
Organization as a sole proprietorship, incorporation, or partnership
Required insurance policies including malpractice insurance
Approach to patient payments including insurance networks
Collaborating physician agreements, if required by state law
Nurse practitioners can work with accountants to determine the best organizational format for tax purposes. They can also consult with attorneys to establish their businesses and complete necessary contracts. These initial costs may be worthwhile for those who haven't operated their own businesses.
The business planning process should also account for financing a newly opened clinic. Local Small Business Administration chapters can recommend lending and grant programs geared toward new practices. Business loans taken out by nurse practitioners can be repaid by businesses after incorporation.
Practice Location
The first consideration when choosing a clinic location is the type of space needed for high-quality care. A family practice with an exam room, waiting room and restroom differs from an urgent-care facility with high patient turnover. It is important to balance what is necessary for the practice's early days with plans for future growth.
New practices need to consider what monthly rental or mortgage payments fit within their budgets. Nurse practitioners further narrow their searches to spaces zoned for medical practices by their local municipalities. Additional factors in choosing a practice location include proximity to referral partners, accessibility and parking.
Insurance and Business Licensing
Nurse practitioners need malpractice insurance as they start their own clinics. Malpractice insurance protects health care providers from the financial impacts of negligence and incompetence claims. There are two malpractice insurance options for providers:
Claims-made insurance: Coverage for any claims filed by patients during the insured period for incidents while insured.
Occurrence insurance: Coverage for claims filed by patients during the insured period for incidents at any time.
State regulatory bodies set coverage levels and other insurance requirements for nurse practitioners. Practice owners should also think about the insurance policies needed for any business. The following policies may be useful in protecting clinics from common pitfalls:
Disability Insurance
Property Insurance
Umbrella Insurance
Insurance coverage may also be necessary to complete business licensing and registration with state agencies. These requirements protect patients from substandard levels of care while shielding providers from bad-faith lawsuits. Nurse practitioners should consult with attorneys on insurance requirements as they open their own clinics.
Practice Equipment and Software
There are a lot of equipment purchases on the horizon when you open your own clinic. A good starting point in building your office inventory is the exam room. It is helpful to build a checklist, including the following items as you research suppliers:
Diagnostic equipment, including thermometers and stethoscopes
Exam tables, chairs and cabinetry
Gloves, masks and other personal protective equipment (PPE)
Each practice's services and facility size will dictate additional equipment purchases. Waiting room furniture and decor create comfortable atmospheres for patients. Nurse practitioners may also need to source surgical equipment, blood analyzers and other specialized supplies.
Modern medical practices rely on patient management software for day-to-day operations. Assistants use this software to schedule appointments, create invoices and handle insurance claims. Process automation keeps nurse practitioners current on patient details with minimal confusion or manual note-taking.
Attracting New Patients
New clinics need multi-faceted marketing plans to build their patient bases. Nurse practitioners in markets with sufficient health care services face competition from established practices. Prospective patients in areas with limited care opportunities may not know about new options on their own.
Nurse practitioners who previously worked in group practices should develop referral relationships with former colleagues. These relationships can lead to appointments with patients waiting extended periods for care with their previous providers. Referred patients can also recommend practices to their friends and family, thus developing a passive marketing channel.
Social media and online advertising are vital for the growth of any medical practice. The following suggestions boost patient recruitment as nurse practitioners open their own clinics:
Create a well-designed website that increases placement in online searches;
Maintain active social media accounts that educate and engage;
Encourage patients to leave positive reviews on sites like Healthgrades and Yelp.
Prospective patients often look for care providers that are covered by their health insurance. Nurse practitioners need to apply for National Provider Identifier (NPI) numbers before reaching provider agreements with insurers. These agreements not only increase in-network referrals but create reliable reimbursement for services.
Staffing Decisions
Established medical practices employ assistants, nurses, physicians and administrators. Nurse practitioners opening their own practices should think realistically regarding staffing levels. Maurice Graham - a nurse practitioner with his own practice in Maryland - shared his experience of starting a practice:
"My first year, I didn't hire anyone. I did all my administration duties and cared for my patients. My goal was to keep my overhead as low as possible without lowering the level of care given to my patients."
This path makes sense with young practices due to recruitment, payroll and benefits costs. Nurse practitioners are often comfortable enough with scheduling, billing and administrative work to handle these tasks with small numbers of clients. As practices grow, however, staff members are needed to keep nurse practitioners focused on patient needs.
A good first hire for a new practice is an office assistant who can handle non-clinical tasks. Practice owners may also hire medical assistants or nurses to assist with patient care. Qualified staff members who share the same vision as the nurse practitioner expand a clinic's reach.
Nurse Practitioner Education at Carson-Newman University
Registered nurses with their BSNs need a Master of Science in Nursing (MSN) to start on the path to their own practices. Carson-Newman's online MSN-FNP program trains future nurse practitioners on the skills needed for exemplary patient care. Degree candidates learn about the following topics from instructors who are active nurse practitioners:
Advanced Health Assessment
Advanced Pathophysiology
Advanced Pharmacology
Advanced Primary Nursing Care for Adults
Each student receives personalized assistance in identifying nearby opportunities to complete their clinical hours. MSN-FNP students also meet for a single three-day residency on the Carson-Newman campus before graduation. These in-person requirements and 46 credits of online courses can be completed in 32 months.
Aspiring nurse practitioners build the confidence to open their own practices in a welcoming but challenging program. Student Success Advisors assist MSN-FNP students from their first class through graduation day. The program holds accreditation from the Commission on Collegiate Nursing Education thanks to its high educational quality.
Access your Carson-Newman program guide today.