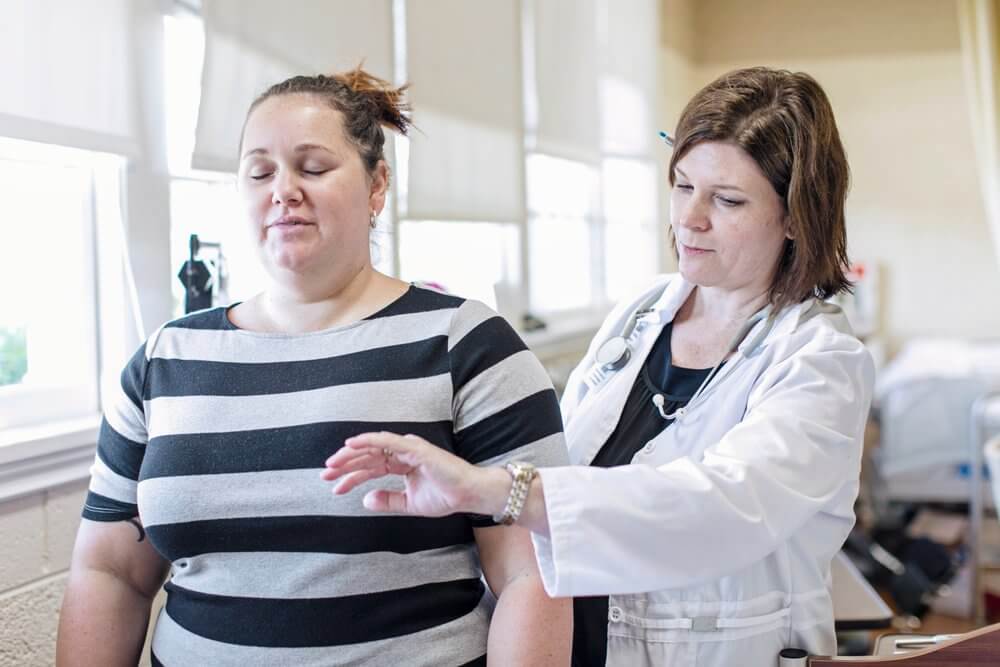 If you're currently a registered nurse looking to increase your practice autonomy while advancing your career to the next level, you might consider becoming a nurse practitioner. 
Being an NP is a valuable career path with an optimistic job outlook. According to the Bureau of Labor Statistics, nurse practitioner job growth has been projected to rise by 28% between 2018 and 2028, making this advanced practice nursing role one of the fastest-growing career options available. 
One of the requirements for becoming a nurse practitioner is to complete an NP program. Because the nurse practitioner role has such a large scope, these programs are often designed with particular specialty areas, patient populations, and practice settings in mind. The family nurse practitioner specialty is the largest area of certification for NPs and allows the nurse practitioner to practice in primary care settings while working with patients across the lifespan. 
Take a look at this infographic by the American Association of Nurse Practitioners that showcases the job outlook, quality of care, responsibilities, and preparation required to become a nurse practitioner:
Source: AANP
As you can see, the nurse practitioner role is continually growing and is one way to help answer the need for more affordable health care access. With so much information being shared about this exciting occupation, this blog is here to help answer some of the most common questions that might be asked by those who are considering this career path. Here are 10 FAQs about BSN to NP programs that will highlight the benefits of this occupation with a focus on primary care.
1. What is a nurse practitioner?
A nurse practitioner is an advanced practice registered nurse with a scope of practice that includes health promotion, disease prevention, and the diagnosis and management of acute and chronic health problems. Licensed family nurse practitioners have been prepared with graduate level education and training required to provide health care to patients of all ages and their families. 
The health care provided by a nurse practitioner includes a comprehensive or problem-focused health history to gather subjective information about symptoms, a physical examination to gather objective information about signs of illness, and the ordering and interpretation of diagnostic testing and laboratory work to help differentiate between potential disease processes. The nurse practitioner is able to both diagnose and treat illness using a combination of pharmacologic and non-pharmacologic modalities (as appropriate) and is responsible for evaluating the effectiveness of the care plan. 
2. Where do nurse practitioners work (e.g. practice settings)?
Nurse practitioners can be certified in a variety of specialties and population focus areas including primary care, women's health, psychiatric-mental health, pediatrics (primary or acute care), adult-gerontology (primary or acute care), and neonatal nursing. The specialty area of a nurse practitioner will often dictate the practice setting most appropriate for their care based on the acuity for the patients for which the NP receives training. Because of this, you will find nurse practitioners working in both outpatient and inpatient settings including health clinics and hospitals as well as other locations in the community. 
Family nurse practitioners are typically found in primary care clinics, but some FNPs such as those providing hospice or home health services, work wherever the patient calls home. Nurse practitioners may be found in long-term care settings or assisted living communities. Some may choose to specialize their focus even further through hands-on clinical training and work in an orthopedic or cardiology clinic, for example. If you choose to become a nurse practitioner, there is variety in the practice settings where NPs may be employed and spend their time.  
3. Can an NP prescribe medication?
Yes, NPs can and do prescribe medications. In fact, in all 50 states and the District of Columbia, there are options for nurse practitioners to hold some type of privilege to prescribe medications. Laws vary by state regarding prescribing controlled substances and requirements for collaboration with physicians. The requirements for obtaining prescriptive authority also vary state by state, as do the requirements for continued education to maintain the authority to prescribe and APRN licensure. The majority of NPs both hold prescriptive authority and prescribe medications in their practices. 
4. Can an NP open their own clinic? 
Yes, NPs can and do open their own clinics. Nearly half of the states in the U.S. allow NPs full practice authority while others require agreements for NPs to partner with physicians in collaborative practice arrangements. Some family NPs choose to open their own independent clinics while others choose to open clinics in partnership with a physician collaborative support. Depending on individual state laws and insurance companies, NPs and physician assistants have growing opportunities to apply for individual provider numbers so they can also work directly with insurance companies to bill for covered services. This has enabled family NPs with full practice authority to open their own clinics more easily. 
5. How much do NPs make?
Nurse practitioners across the U.S. make a median salary of approximately $120k per year, with NPs working in home health care and outpatient care centers making a slightly higher median income than those working in physician-owned clinics or NPs working in clinics of other health care professionals (chiropractors, optometrists, etc.). The hourly wage ranges from approximately $40-80 per hour and varies based on the state and the practice area. In 2022, the average salary for a Family NP in the U.S. is approximately $140k per year. 
There are many financial benefits of being an NP including health insurance, 401k contributions, professional liability insurance, paid time off, continuing education opportunities, and tuition reimbursement perks that often come with these employment positions. The number of hours that a nurse practitioner works may determine the number of benefits available in each employment offer. 
6. Can you become a nurse practitioner without being a nurse?
No, you must first be at minimum a BSN-prepared RN to become a nurse practitioner. There are some educational programs that may allow you to transition from a non-nursing career into nursing as a profession; these programs provide the education necessary for the individual to earn their RN licensure through either a BSN or masters entry into the nursing profession during a certain point in what is a multiple year curriculum. That being said, the requirements for entry into BSN to NP programs vary depending on the amount of nursing practice experience that is needed to meet admissions requirements for an NP program. It may be helpful to practice as a nurse to gain a foundation of patient care prior to entering an NP program.
7. How long does it take to become a nurse practitioner?
The length of time required to become a nurse practitioner will vary depending on whether you choose to commit to a part-time or full-time educational timeline. But how many years does it take to become a nurse practitioner? On average, it takes four years to become a registered nurse with a BSN degree and an additional two to four years to become a master's or doctorally prepared nurse practitioner. This totals approximately six to eight years to become a nurse practitioner depending on the program and degree you are seeking. 
For those desiring to change careers from a non-nursing profession, there are also accelerated BSN program options to become a nurse practitioner in a shorter period of time. If you are entering a BSN to NP program, you are likely looking at two to three years of graduate study to obtain your MSN or DNP degree specializing as a FNP.
8. NP vs. FNP - What's the Difference?
A nurse practitioner is a general term that encompasses a variety of specialty and population areas, but an FNP is a nurse practitioner specifically trained in family practice. A family nurse practitioner has a practice focus that revolves around the family as a unit and encompasses the vision of continuity of care. The FNP will ideally see patients across the lifespan from infancy through adolescence, adulthood and eventually older adulthood. 
9. How do I get into NP school?
Each BSN to NP program has admissions requirements that typically include a current and unencumbered nursing license, transcripts from your undergraduate nursing education program, potential evidence of practice experience, a personal statement of why you want to pursue NP education, and an application processing fee. Some programs offer informational sessions where you have the opportunity to ask questions of current students and informally meet some of the professors in each program to learn what is expected and required to get into the program. 
10. How much does a BSN to NP program cost?
Tuition varies from program to program depending on a number of factors including the length of a program and the number of degree credit hours required to complete the curriculum. Tuition calculators are available on many program websites to help you calculate your financial commitment. Carson-Newman University is a high-quality, affordable program when looking at the spectrum of tuition costs and also does not have an application fee. 
Is an FNP Program at Carson-Newman University Right For You?
There are many different program options available for prospective NP students. The FNP route is an excellent choice because the curriculum is broad enough to encompass a variety of clinical practice areas yet specific enough to be a true niche. Many health problems are complex and require a practitioner to approach the care plan with awareness of family dynamics and competency across the lifespan. A family nurse practitioner program will include this essential preparation. Additionally, an FNP program equips advanced practice nurses with the education and qualifications required to be marketable for many employment possibilities post-graduation.
Carson-Newman is a great choice to advance your nursing career with their MSN-FNP program. This online program is part-time, with low cost, and offers available clinical placement services that are designed to support your educational success. Download your program guide today for more information on how you can take the next step in becoming a family nurse practitioner.