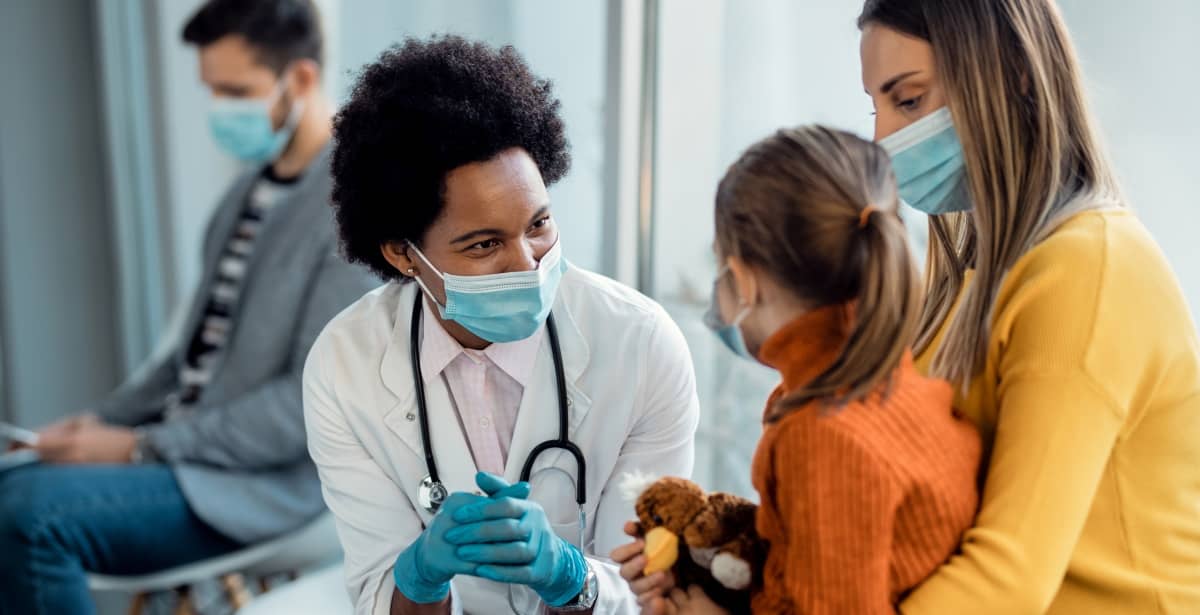 This article has been updated on March 29, 2023.
The compassion, professionalism, and positive impact of the nursing profession continues to be recognized by the public at large. According to new data published by Gallup, nurses in 2023 continue to rank as the most trusted profession — a title they have held for over twenty years. And nurses continue to demonstrate their commitment to individual patients and public health as a whole as the scope of their practice expands and evolves rapidly.
With approximately 4.42 million registered nurses (RNs) and over 700,000 licensed nurse practitioners (LPNs), the nursing profession continues to flourish. Nursing statistics show that diversity is increasing within the profession, and the demand for nurses in a wide variety of settings is surging. Salaries are increasing in the field as well.
These inflection points add to the widespread celebration of Nurses Month underway during May 2023.
Sponsored by the American Nurses Association (ANA), Nurses Month is an annual event recognizing nurses for their tremendous effort and compassion, as they work collectively to improve the health of individuals, families, and communities nationwide. This year, their theme is as evergreen as it is prescient: Nurses Make A Difference. As we celebrate the undeniable positive impact that nurses make, let's take a look at the ways that the nursing profession is growing and expanding to serve more people than ever.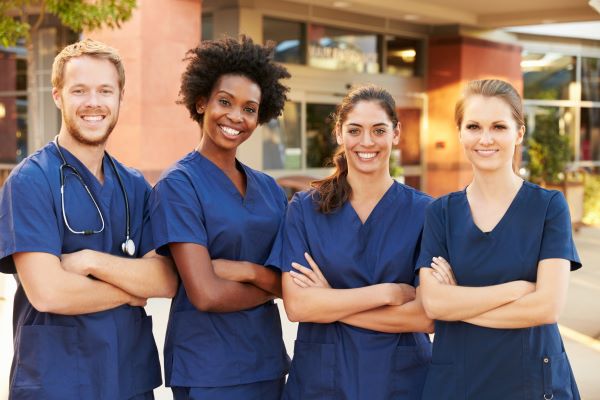 Demographics
Current trends in nursing reveal an aging workforce that is slowly but steadily increasing in equality among two underrepresented groups in nursing: men and people of color. Nurses who are 65 years of age or older comprise the largest age category in the profession and represented 19% of the RN workforce, according to the 2020 National Nurse Workforce Study. That's up from 14.6% of nurses over 65 measured in 2017 and 4.4% measured in 2013.
The report revealed the following racial demographics within the nursing field (2017 statistics in parentheses): 
80.6% White/Caucasian (down from 80.8%)
7.2% Asian (down from 7.5%)
6.7% Black/African American (up from 6.2%)
2.3% Other (down from 2.9%) 
2.1% More than one race category selected (up from 1.7%)
0.5% American Indian or Alaska Native (up from .4%)
0.4% Native Hawaiian or other Pacific Islander (down from .5%)
0.2% Middle Eastern/North African (2020 was the first survey with this category)
Additionally, 5.6% of RN respondents self-identified as Hispanic/Latino/Latina, up from 5.3% in 2017. 
The survey also found that men represent 9.4% of registered nurses, up from 9.1% in 2017. And men are getting advanced degrees in a greater number than they were before, too; male nurse practitioners made up 8.2% of the workforce in 2013, growing to 12.6% in 2021.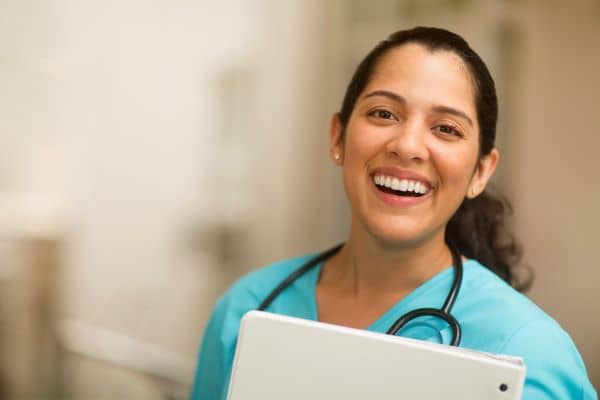 Demand
The demand for registered nurses (RNs) and family nurse practitioners (FNPs) remains high for several reasons. The aging population has a twofold effect on the nursing profession as both nurses and the patients they care for are growing older. Many nurses are nearing retirement age, and many patients are facing increased health care needs. Worldwide, 4.7 million nurses are expected to retire by 2030. When combined with the existing nursing shortage and aging Baby Boomer population, that results in the need for 10.6 million new nurses by 2030, according to a report compiled by the International Centre for Nurse Migration.
In the United States, the BLS projects that there will be about 203,200 openings for registered nurses every year through 2031 as nurses retire and patient demand increases. That represents a 6% growth rate in registered nursing jobs by 2031.
As positive as the employment potential for registered nurses looks, the BLS predicts that demand for nurse practitioners (NPs) will be remarkably higher. They project an overall employment increase of 40% between the years 2021 and 2031, which is much faster than average for other occupations. The BLS attributes this growth to:
Increased focus on preventative care
Demand for health care services from the aging baby-boom population
Heightened use of team-based models of care
Changes in legislation that allow advanced practice registered nurses to perform more services
Growing cultural awareness of nurse practitioners as primary health care sources
The BLS expects to see approximately 30,200 openings for nurse anesthetists, nurse midwives, and nurse practitioners each year on average between 2021 and 2031. Factoring in retirement and other exits from the workforce, that represents 118,600 new jobs for advanced practice registered nurses—112,700 of which are projected to be for nurse practitioners—over the course of ten years.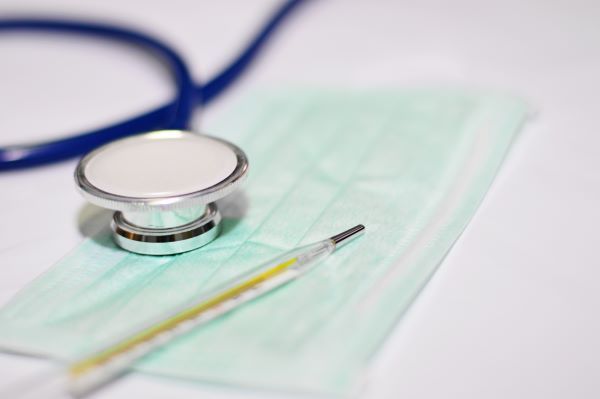 Salary
Nursing statistics for salary are also a great sign of health and longevity for the profession.
Typical salaries vary depending on the geographic location and facility in which a nurse is employed, but the overall national picture is encouraging. The BLS reported a 2021 median annual income for RNs of $77,600. 
The salaries are markedly higher for nurse practitioners, who earned a median wage of $123,780 as of May 2021. 
Satisfaction
Registered nurses typically enjoy a high level of job satisfaction according to the latest nursing statistics.
In a 2021 survey of RNs, 81% of nurses said they were satisfied with their jobs. While the COVID-19 pandemic increased rates of nurses feeling burned out or emotionally drained, 66% said they planned to remain at their current jobs, which is actually an increase from the 2019 statistic of 64%.
Nurse practitioners also enjoy high levels of job satisfaction. Improved work/life balance, increased autonomy as a caregiver, and increased earnings are just a few of the reasons many NPs love their jobs. U.S. News & World Report ranks the profession as #1 in Best Health Care Jobs and #2 in the 100 Best Jobs overall. Upward mobility is also above average, with career advancements and possibilities for salary increases creating a wide array of opportunities.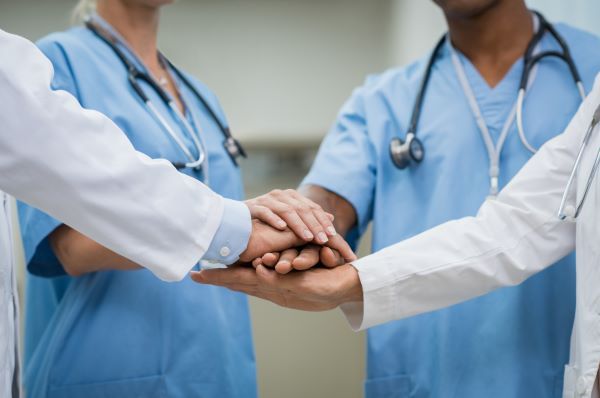 Trusted
The public deeply and overwhelmingly trusts nurses. As noted in the introduction, the Gallup's annual Most Honest and Ethical Professions poll continues to rank nurses in the number one position for the 21st year in a row. Not only that, but 79% of Americans polled stated that nurses' honesty and ethical standards are "very high" or "high." The second-highest profession, medical doctors, only reached 62% — which highlights the unique, positive impact of nurses on the lives of individuals.
Nurses are deeply trusted because they serve as both confidantes and liaisons between doctors and family members. This level of professional respect, combined with the fact that nurses have dedicated their lives to helping others, make the profession difficult to surpass in integrity, especially during a pandemic and pandemic recovery.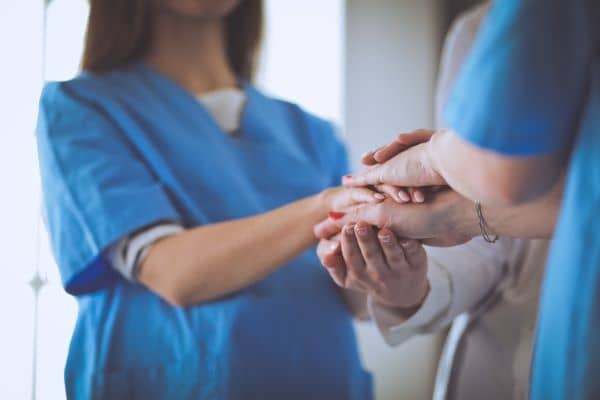 Nursing Statistics Summarized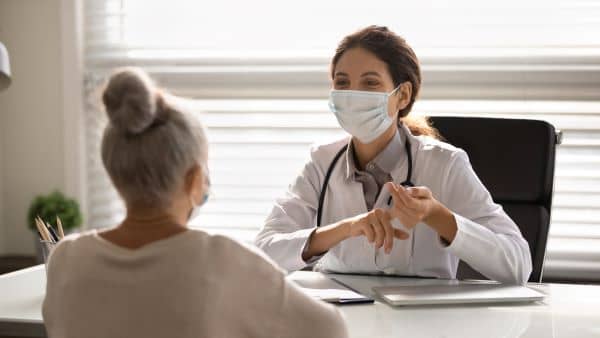 Serving Communities and Beyond
Nurses serve as both the frontline and backbone of quality patient care. With the arrival of National Nurses Month, the staff and faculty at Carson-Newman University thank everyone who has dedicated their career to nursing and continues to touch lives with compassion.
Carson-Newman offers expert clinical preparation and a Christian-centered curriculum for those who aspire to become family nurse practitioners (FNPs). Through our affordable and convenient online FNP program, which provides clinical placements, you can broaden your impact and make holistic patient care more accessible in your community.
About Carson-Newman's Online FNP Programs
Founded in 1851, Carson-Newman is a nationally ranked Christian liberal arts university. An online, yet personal, learning environment connects you with fellow students, faculty, and staff. Faith and learning are combined to create evidence-based online graduate nursing programs designed to transform you into a more autonomous caregiver.
Through its online program and student-centric curriculum, Carson-Newman provides a life-changing education where students come first. Designed for working nurses, Carson-Newman's affordable FNP programs feature 100% online coursework with no mandatory log-in times, clinical placement service, and exceptional individualized support that prepare graduates to pass the FNP licensure exam.
If you're ready for the next step in your nursing career, consider the online Master of Science in Nursing – Family Nurse Practitioner offered by Carson-Newman University and accredited by the CCNE.
For those who already hold an MSN degree, consider pursuing a Post-Master's FNP Certificate to enjoy all the leadership opportunities, job satisfaction and autonomy of a family primary care provider. For more information, visit onlinenursing.cn.edu.