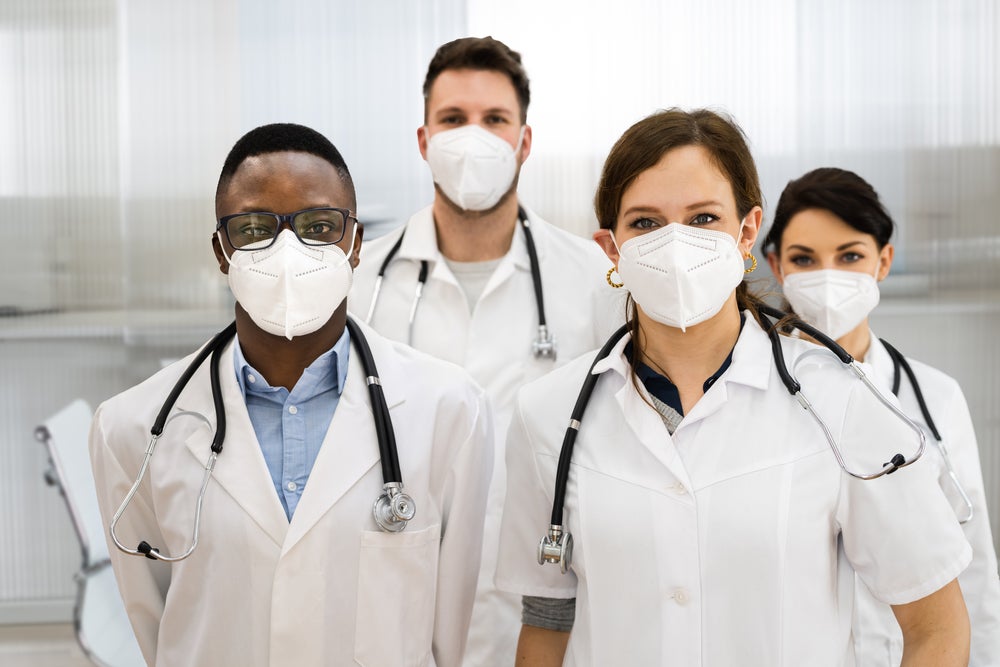 In the roughly two years since the COVID-19 pandemic reached the United States, nurses and nurse leaders have been challenged in ways not experienced in a generation—or ever. 
While nurses were lionized in the early days of the pandemic, many report that as time has worn on, the respect and appreciation they once felt from the public has been replaced by hostility from patients, vaccine distrust and community indifference to the virus and its impact on health care systems. At the same time, the nursing profession is facing an even steeper shortage of staff than before the pandemic as some health professionals have left due to burnout. 
This has left a highly stressful work environment for the nurses who remain:
Among a survey of 6,000 critical care nurses, more than 90% reported that the pandemic had depleted nurse staff at their hospital.
Three-quarters of nurse leaders report staff mental health and emotional well-being is a top challenge, and nearly half report staff retention is a top challenge.
Before the pandemic, 80% of nurses and other health care workers reported they experienced some level of burnout. Since the start of the pandemic, 77% of frontline nurses have reported that COVID-19 has increased their level of burnout. 
Despite the many challenges of the pandemic, nurse leaders have risen to the occasion and shown resilience in the face of unprecedented adversity. Nurse leaders were already strengthening nurse staffing and upholding care standards before the pandemic, but their work has been accelerated by necessity. Read on to see the inspiring ways nurse leaders are transforming health care and will repair a pandemic-ravaged workforce.
1. Leading Nurse Recruitment, Retention and Professional Development
Nursing departments depend on the nurse leaders who staff our hospitals, doctor's offices and community health centers. Nurse leaders are bringing new nurses into the workforce, retaining seasoned nurses and providing pathways to career growth that both reward nurses and help health care systems meet public health challenges.
Growing the Nursing Pipeline
Nurse leaders advocate for funding that supports nursing students so that the next generation of nurses is not held back by financial barriers. In the 2019 CARES Act, nurses successfully lobbied for funding to support nurse education, loan forgiveness and grants. Nurses are also stepping into the classroom as clinical nurse faculty to prepare future nurses for the workforce. 
Retaining Seasoned Talent
The benefits of retaining seasoned nurses on health care systems and patient outcomes cannot be overstated. Nurse leaders are transforming health care workplaces to stand out in a highly competitive job market for nurse talent. They are advocating for better pay, larger staffs and wellness benefits to fight burnout. 
Paving Professional Pathways
Professional development is integral to employee retention. Research shows that employers who offer professional development programs retain employees at a rate 34% higher than those who do not, and employees with professional development opportunities feel 15% more engaged in their work than those who have none. Nurse leaders advocate for the practice authority of advanced practice nurses (APRNs) and nurse practitioners (NPs) throughout the country. This work gives RNs who want to pursue greater clinical scope and financial compensation an opportunity to grow in their career and a reason to stick with the nursing profession. 
2. Making Primary Care More Accessible
A troubling trend emerging in health care systems is the scarcity of primary care providers, particularly in rural America. The pandemic illustrated just how important this type of care can be when infectious diseases strike. Many of the tragic complications and deaths of the pandemic were attributed not just to the virus, but a sprawling lack of access to primary care health professionals.
Nurses are transforming health care to meet rising primary care needs—especially in underserved communities.
Family nurse practitioners (FNPs) are stepping in to practice in areas where family medicine doctors are retiring or have historically avoided. They are helping patients not only get well, but preserve good health for the long term. Because FNPs see patients across the lifespan, often entire families, they have a unique opportunity to counsel patients on long-term strategies to maintain good health, stave off or manage chronic illness and improve patient care to give them the best chance at survival in health emergencies. This nurse-led model of care is becoming more common, especially as data shows that nurses can provide health outcomes comparable to physicians at lower costs.
3. Leading Vaccination Efforts
Nurses have always been instrumental to inoculation efforts, but as the U.S. has carried out one of the largest and fastest vaccination efforts in its history with the COVID-19 vaccine, nurses have been on the front lines. They have made vaccines accessible at community vaccination centers, offices, schools and health care settings. Not only are nurses there to administer vaccines and boosters, but they have been lending their expertise and their reputations to educational efforts. Because they have some of the highest rates of trust with patients among health care professionals, nurses have been able to leverage that good will as they educate people on the myths and facts surrounding vaccines and the pandemic.
4. Managing Resources and Upholding Safety Standards
Resource scarcity is not a challenge unique to health care systems, but during the pandemic and in its wake we learned that it can have decimating effects on patient outcomes and safety of health professionals. Research published in Annals of Global Health found that nurses play a frontline role in managing resources, particularly personal protective equipment (PPE). Through their work to educate their coworkers and policymakers, nurses both reduce wastefulness in PPE use and help health care systems prepare for future surges in demand.
5. Advancing Policy to Improve Patient Care
Nurses have long played an important role in the halls of Congress and at the local level to influence policy on behalf of patients. Through professional associations such as the American Organization for Nursing Leadership (AONL), the American Association of Nurse Practitioners (AANP) and specialty-focused associations, they lobby to reauthorize funding for nursing education and increase access to nurse-led models of care to help fill gaps in underserved areas. Some nurses have even run for elected office, such as Congresswoman Eddie Bernice Johnson of Texas, Congresswoman Cori Bush of Missouri and Congresswoman Lauren Underwood of Illinois.
In research institutions and policy think tanks, nurses help gather the data needed to advance evidence-based practices and reforms. The COVID-19 pandemic raised awareness of systemic health disparities and the social determinants of health, such as race, education and socioeconomic status, that put some populations at a severe disadvantage. Nurse leaders conduct research, author policy and even work across sectors in housing and business development to try to tackle these disparities and improve outcomes for patients. 
Join the Ranks of Nurse Leaders Transforming Health Care
If you're looking to become a leader in nursing, now is the time to look into Carson-Newman's FNP programs. With an FNP degree from Carson-Newman, nurses can transform health care at the individual and community level. 
About Carson-Newman
Carson-Newman is a Christian university with a more-than-170-year history of preparing servant-leaders to improve the world and their communities. The online PMC-FNP & MSN-FNP programs are affordable, rigorous and accredited by the Commission on Collegiate Nursing Education (CCNE). With 100% online coursework and clinical placements near you, these FNP programs offer flexibility for working nurses who don't want to pause employment or relocate to pursue their education. MSN-FNP grads boast a 92% certification pass rate and a 95% job placement rate within six months.