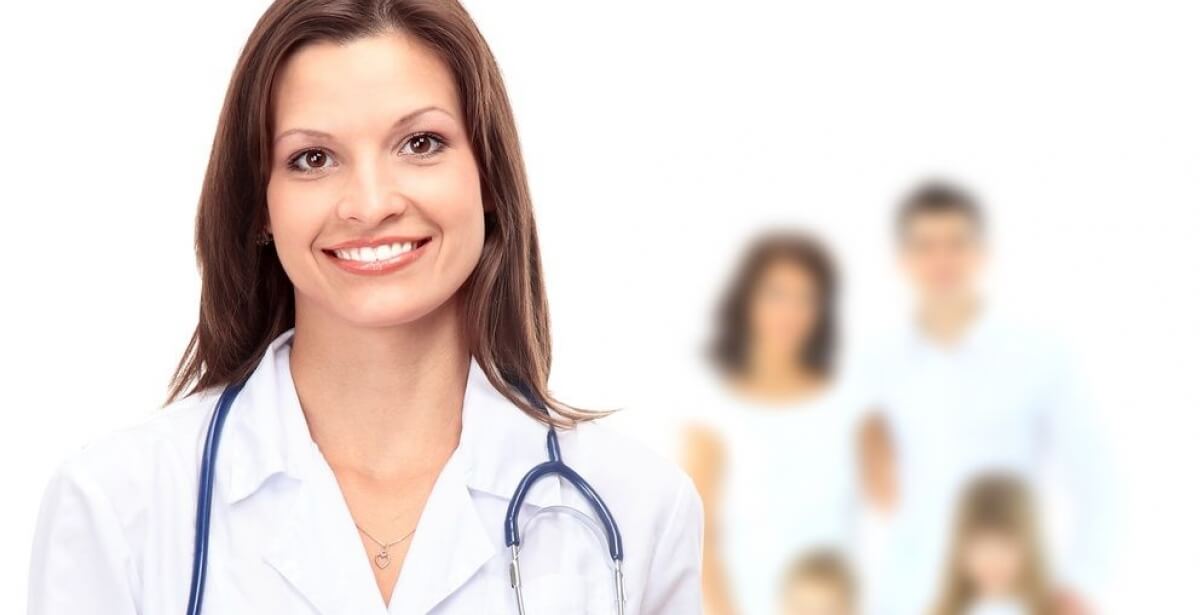 If you have an MSN and are looking to become an Advanced Practice Nurse but aren't sure which specialty to pursue, consider that 69.7% of nurse practitioners are certified in family care, according to The American Association of Nurse Practitioners (AANP). This specialization provides greater autonomy for APRNs than other practice areas because it covers patients of all ages. Family nurse practitioners can start their own offices in many states, or collaborate with their colleagues in larger medical practices.
Current nurses in other areas of specialization may wonder how they can become family nurse practitioners. A post-master's FNP certificate program opens the door to this career path. It is helpful to understand the role of family nurse practitioners before exploring the benefits of post-master's FNP certificates.
What Does a Family Nurse Practitioner Do?
Family nurse practitioners act as primary care providers for patients from birth through advanced age. Their advanced training ensures effective care management including the diagnosis and treatment of a broad spectrum of health issues in their patients. Additional responsibilities for a family nurse practitioner include:
Prescribing medications and other treatments
Overseeing patient transitions between health care environments
Coordinating with specialists and community resources
Patients interact with family nurse practitioners in various settings ranging from doctors' offices to emergency rooms. The AANP found that 72.6% of all nurse practitioners provided primary care where they work in 2019. 
MSN-prepared nurses pursuing family nurse practitioner certification may be interested in starting their own practices. Twenty-six states and the District of Columbia authorize full-practice authority for nurse practitioners. This level of authority means that nurse practitioners can open their practices without supervision or collaborative agreements with physicians.
The generalist nature of FNP work makes it attractive to aspiring nurse practitioners. Erinn - an FNP at a clinic in Los Angeles - explains why primary care opportunities drew her into the profession:
"I like having the ability to manage anything my patients come in with, and I love to help my patients and see how they can improve their health over time."
What is the Job Outlook for Family Nurse Practitioners?
Erinn's quote above highlights the satisfying relationships that can be built between patients and family nurse practitioners. Master-prepared nurses that are considering an FNP post master's certificate, may also want to consider the future of the primary care setting. A glimpse into the future helps potential nurse practitioners answer the question, "Is a post-master's certificate worth it?"
Growing Physician Shortages in the United States
An aging workforce and changing health care needs are contributing to a primary care physician shortage. The Association of American Medical Colleges (AAMC) projects a shortage of up to 48,000 primary physicians across the country by 2034. This shortage will disproportionately impact rural and low-income communities already facing access issues.
U.S. Bureau of Labor Statistics (BLS) estimates a 52% growth in nurse practitioner roles from 2020 to 2030. This estimate represents 114,900 new positions including roles for family nurse practitioners. MSN-prepared nurses completing their post-master's FNP certificates in that time enter a favorable job market where they can help populations in need.
Salary Outlook for Family Nurse Practitioners
The ongoing demand for family nurse practitioners translates into good salaries. AANP found that the average salary among all nurse practitioners in 2019 was $105,903. This average moves up to $115,000 among family nurse practitioners surveyed by AANP.
Benefits of an FNP Certificate
The American Association of Colleges of Nursing (AACN) found that 17.1% of registered nurses held master's degrees in 2018. MSN-trained nurses pursue post-master's FNP certificates for the following reasons:
Builds Advanced Skills Needed for High-Quality Care
Post-master's FNP certificate programs recognize your previous education while building skills necessary for FNP careers. You gain additional clinical experience and learn best practices while completing a certificate. The following sample of post-master's FNP certificate courses shows why it is a valuable educational option:
Accountability for Advanced Nursing Practice
Advanced Pathophysiology
Advanced Pharmacology
Advanced Primary Nursing Care for Women
Certificate programs prepare students for FNP certification exams which are required for state advanced practice nursing licenses. The American Academy of Nurse Practitioners Certification Board (AANPCB) and the American Nurses Credentialing Center (ANCC) host exams for FNP competency. 
Possibilities for Online Study
A 2022 McKinsey report found that 2.3 million full-time graduate students completed their degrees online in 2020 compared to 900,000 in 2012. This statistic does not include the growing numbers of students burnishing their credentials with online certificates. The growing need for family nurse practitioners in combination with the candidates who may already be working full time, will drive the popularity of online post-master's FNP certificates.
Online certificates prepare MSN-trained nurses for future jobs no matter where they live. Certificate students collaborate with colleagues and experienced instructors around the country during their courses, and then come together for one or two short on-campus residencies. Carson-Newman University checks all of these boxes with its Online Post-Master's FNP Certificate program.
Training for FNP Careers at Carson-Newman
Carson-Newman designed its online certificate program for current nurses with MSNs. The program's faculty are experienced nurse practitioners who impart their knowledge through virtual courses. FNP candidates at Carson-Newman can complete their courses, required direct patient care clinical hours, and on-campus residency in less than two years.
The Online Post-Master's FNP Certificate provides ongoing support from the first course through graduation. Clinical placement services ensure that students gain the most value from their clinical experiences. The program also connects each student with a Student Success Coach for personalized assistance.
This innovative certificate program is accredited by the CCNE. Carson-Newman is also accredited by the Southern Association of Colleges and School Commissions on Colleges (SACSCOC). U.S. News & World Report placed the University's graduate nursing program in the top third of its national rankings for 2022.
Get in touch with our enrollment advisors to learn about how you can advance your nursing career with Carson-Newman.