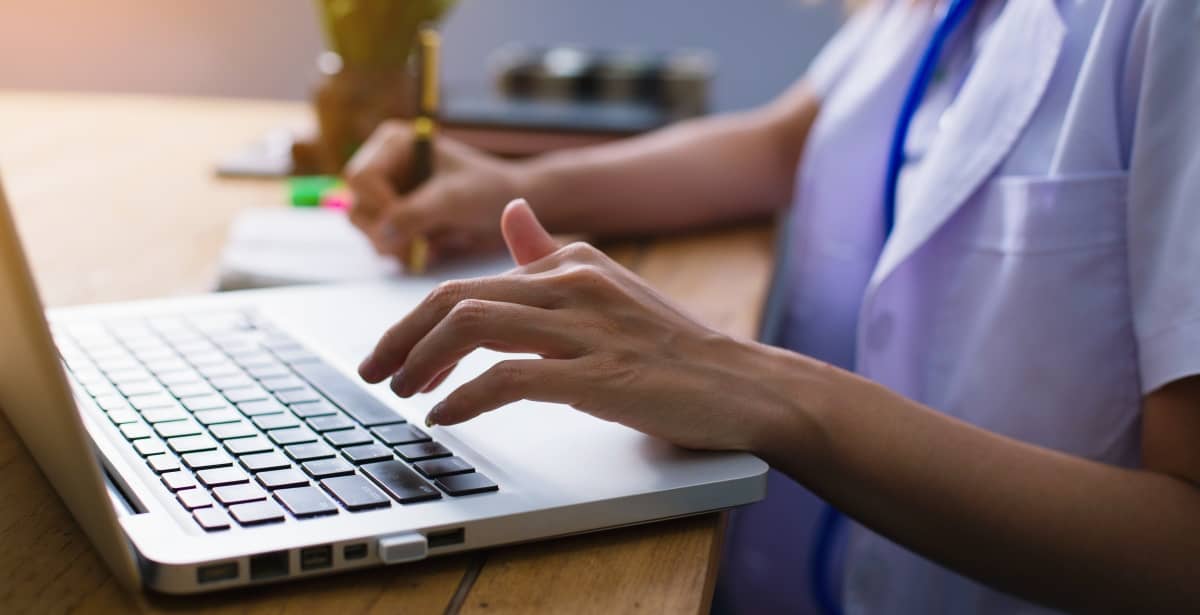 Learn more about Carson-Newman's online FNP programs.
The rapid onset of COVID-19 in 2020 accelerated an immediate shift to telehealth across the country. Telehealth nursing has changed how family nurse practitioners (FNPs) deliver quality care by helping FNPs overcome common barriers through virtual health care.
Telehealth has played a part in helping remedy health care accessibility issues arising from the nationwide physician shortage, while protecting providers and patients from COVID-19 exposure. Telehealth nursing also continues to improve health care management by streamlining administrative tasks.
Read on to learn how telehealth nursing has enabled FNPs to deliver primary care to millions of Americans during a time of increased need.
What is Telehealth Nursing? 
Telehealth nursing is the use of electronic communications and telecommunications to transmit medical information to deliver nursing care remotely and improve efficiency, quality of care and access to services for patients.
The technology used in telehealth nursing has expanded from mobile communications to other applications such as live videoconferencing, store and forward transmission, email communications, instant messaging, remote patient monitoring and more.
Telehealth nursing allows nurses to answer patient questions, provide remote guidance and engage in ongoing patient monitoring from a distance.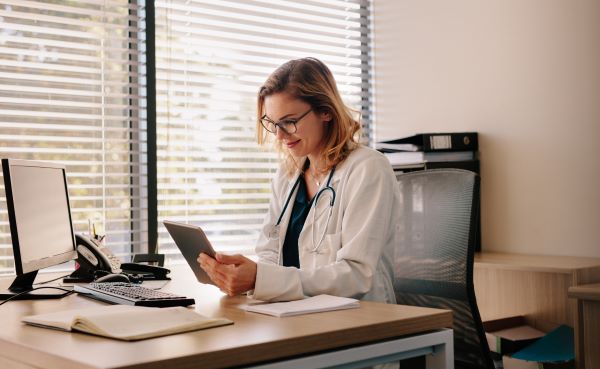 Telehealth vs. Telemedicine: What's the Difference? 
The main difference between telehealth vs. telemedicine is the delivery of clinical vs. non-clinical services.
Telehealth refers to technology-enabled health care management and delivery systems that increase capacity and expand health care providers and patients' services. Telehealth is a broad definition that includes a variety of health services clinical services as well as non-clinical services, including the following:
Online education: Enable education to improve telehealth nursing, medical staff and patient education

Administrative tasks: Host internally meetings, presentations and clinical supervision for health care staff

Data management: Allow health care providers to store and organize the clinic information and patient data electronically

Remote admission: Streamline booking, scheduling and patient access online

Health care system management: Maintain the overall practice from a business, personnel and service delivery standpoint
Telemedicine is a more specific definition that refers to the use of telehealth technology to deliver clinical services to patients. This term does not include the internal use of health care technology among health care providers within their practice but is more concerned with the provider-patient exchange. Telemedicine involves the delivery of the following clinical services:
Store and forward transmission: Diagnosing patients via forwarding files such as images

Real-time telehealth: Exchanging health information in a live video conference

Remote patient monitoring (RPM): Sending health information to a patient to help them manage a diagnosis or disease from a distance

Teletriage: Providing health advice over the phone and answering patient questions about emerging symptoms

Follow-up: Giving health and lifestyle counsel to patients remotely for disease prevention and overall health promotion
In summary, telehealth is a term that encompasses all of the above clinical and non-clinical uses. In contrast, telemedicine specifically refers to the clinical applications of telehealth.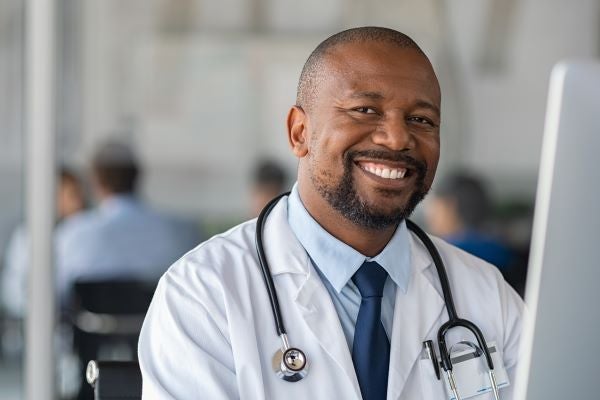 What Are the Benefits of Telehealth Nursing?
Telehealth and telehealth nursing offers many benefits for providers and patients. Professional opinions on telehealth nursing indicate that "Telehealth is becoming a vital process for providing access to cost-effective quality care to patients at a distance.
Improves Access
Telehealth provides millions of people with access to health care wherever they are. Telehealth extends beyond geographic reach and can improve access to care for people living in remote or rural areas.
According to the Centers for Disease Control and Prevention (CDC), telehealth nursing allows medically and socially vulnerable populations to access health care providers and participate in the prevention and management of illness and disease.  Through telehealth, health care providers can:
Screen patients for COVID-19 symptoms

Provide remote medication consultations and assessments

Provide remote access to mental and behavioral counseling

Support patients with one or more chronic conditions

Monitor clinical signs of existing medical conditions (ex. Blood pressure, blood glucose levels, etc.)

Relay education to caregivers and patients
Telehealth nursing helps pave the way for essential health care during the pandemic and allows FNPs broader reach when treating vulnerable populations.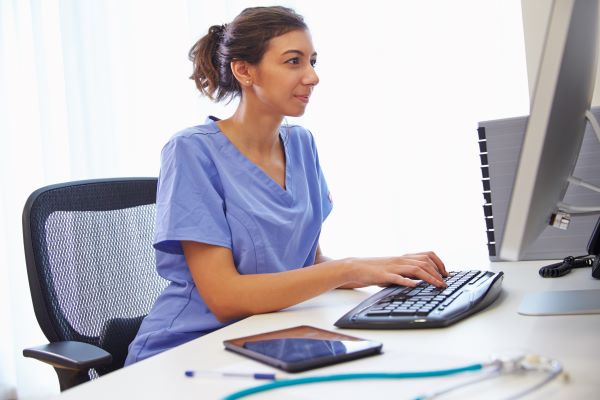 Increases Cost Efficiencies
Telehealth is exceptionally cost-effective for health care providers and consumers. According to U.S. News, "The national median cost for a video-based virtual visit is $50, compared to $85 for low-severity treatment at a doctor's office, $130 for an urgent care facility visit and $740 for an emergency room visit."
In addition to the upfront cost savings granted by telehealth, patients can also save money by saving time. U.S. News' report went on to say that telehealth and telehealth nursing can reduce wait times, eliminate time spent commuting and reduce time spent off work.
Improves Quality of Service
Service delivery is a significant contributor to patient satisfaction when using telehealth. Fortunately, according to a recent survey by Deloitte, 77% of patients reported that they were highly satisfied with their virtual care experience.
The same survey found that consumers living with a chronic condition are even more likely to report high satisfaction with virtual care.
This research supports the possibility that telehealth and telehealth nursing can be accessible and cost-effective without compromising the quality of care for patients.
Meets Consumer Demand
By 2032, there will be a deficit of up to 55,200 primary care physicians nationwide. On top of the physician shortage, COVID-19 has presented unique challenges to the health care system.
The benefits of telehealth and the presence of COVID-19 have created a surge in telemedicine use among Americans. Krisda Chaiyachati, a physician and medical director of the health systems' telemedicine service, told STAT News that telehealth visits at his practice increased from about 40 a day to more than 120 before noon.
While health care providers adjust and continue to adopt virtual care technology, patients are becoming increasingly comfortable managing their health via virtual care. Convenience and familiarity may allow telehealth nursing trends to likely continue after the pandemic.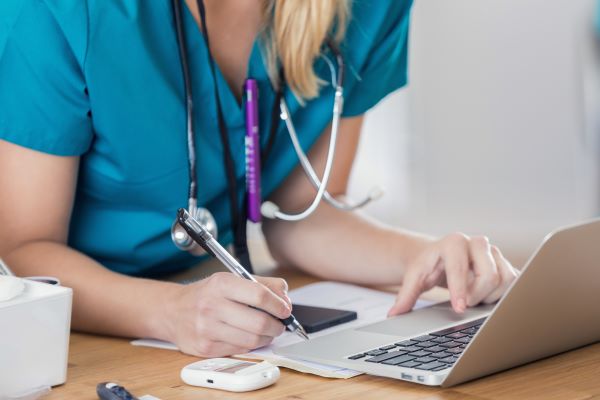 Potential Limitations of Telehealth Nursing
Although telehealth nursing offers many benefits to both providers and patients alike, it has some limitations. The onset of COVID-19 has created a rapid introduction and heavy shift towards telehealth, presenting the following obstacles.
Online Etiquette 
Many people are familiar with the phrase "bedside manner," a term that refers to how doctors and other health care providers behave toward their patients throughout diagnosis, treatment and monitoring.
Telehealth has introduced a new phrase, "webside manner," which refers to how health care providers interact with their patients through technology such as video conferencing, email or telecommunications.
When it comes to doctor-patient etiquette, online communications introduce unique challenges that face-to-face appointments do not. According to Deloitte's survey, only 53% of consumers who used telehealth thought the professional they saw demonstrated the same level of expertise virtually as they would during an in-person visit.
Deloitte also mentioned providers could improve webside manners by "focusing on the patient during the virtual visit, conveying empathy and compassion, and communicating... even while looking at data or notes and not making eye contact." Advanced nursing degrees, such as an MSN-FNP program, should educate future FNPs on how to adequately deliver care through a virtual platform to enhance patient satisfaction.
Security and Privacy
Another obstacle presented by the introduction of telehealth and telehealth nursing is the need for enhanced security and privacy settings. Patient confidentiality is paramount, and the level of protection a practice uses could be a selling-point or deterrent in a patient's likelihood of engaging with virtual care.
The AMA Journal of Ethics stated, "concerns about the privacy and security of telehealth systems may adversely affect people's trust in telehealth ."
Nonetheless, people remain interested in using telehealth despite their concerns about security and privacy due to virtual care's overwhelming benefits. Additionally, federal regulations and application developers make security and privacy a top priority and continually improve virtual care systems so they are safe and secure for users.
Regulations
Telehealth regulations help protect people's confidential health care information by improving user data security and privacy. During COVID-19, there have been temporary policy changes that lifted regulations to remove barriers and encourage health care providers to adopt virtual care systems as quickly as possible.
After COVID-19, experts predict providers may navigate a more restrictive set of Health Insurance Portability and Accountability Act (HIPAA) enforced requirements around telehealth once regulations return to normal.
Ethics and Telehealth
Security and privacy fall under the broader scope of ethics and telehealth. Ethics and telehealth include patient confidentiality, the patient-clinician relationship online, protocols for contact during virtual visits, online prescription policies and more.
The World Medical Association (WMA) outlined several considerations for clinicians and nurses, including:
Ethical guidelines health care providers must follow when practicing telemedicine

Autonomy and privacy of the health care provider

Responsibilities of health care providers when practicing telemedicine

Quality of care during telemedicine procedures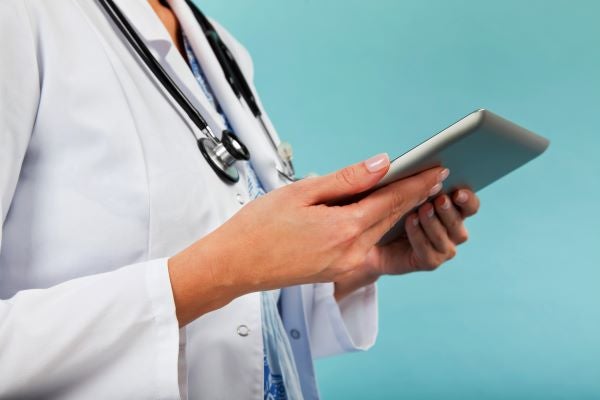 The Impact of COVID-19 on Telehealth
U.S. health care systems are facing unique obstacles in the wake of the COVID-19 pandemic. Before COVID-19, the aging baby boomer population, increasing demand for health care services, and physicians' shortage were primary concerns.
COVID-19 has presented challenges, but it has also been the catalyst for the widespread adoption of telehealth and telehealth nursing. Harvard's School of Public Health, Michael Barnett, said, "While the U.S. has been slow to embrace telemedicine, this may change as Americans become better accustomed to the technology."
Telehealth and telehealth nursing is impacting the current landscape of U.S. health care systems. It will likely pave the future of our health care delivery system in America.
Physician and Nursing Shortages
In 2022, more than half a million certified R.N.s are projected to retire and contribute to a nationwide nursing shortage. The demand for nurses in the United States is also driving up pay for nurses.
According to CNBC, in hotspot areas with high COVID-19 cases, facilities are offering up to $10,000 a week in crisis pay, as well as relocation bonuses and tax-free housing and food as incentives.
The specialized skills needed to be an RN or FNP are in high demand. They will likely reap many benefits for educated health care professionals undergoing their MSN-FNP degree and entering the workforce in the next few years.
According to the Bureau of Labor Statistics (BLS), the job outlook for Nurse Practitioners (NPs) is growing 26%, much faster than the average occupation in the U.S. On average, nurse practitioners are making upwards of $115,800 per year.
The availability of online nursing education and favorable growth and salary within nursing jobs could encourage more Americans to enter a nursing vocation and bridge the nursing shortages in the United States.
COVID-19's Influence 
In addition to the physician shortage, the demands of COVID-19 on the health care system has resulted in a growing, unmet need in primary care. During this unprecedented time, NPs have made significant contributions to help bridge these gaps in primary care.
COVID-19 has also impacted NP practice authority. Typically, 22 states and the District of Columbia allow full practice authority for nurse practitioners. To address the pandemic emergency, some states have issued executive orders to waive or temporarily suspend barriers.
This lifting of restrictions granted NPs the ability to temporarily practice at a higher authority than previously authorized in their state. COVID-19 has also elevated discussions about the importance of granting full practice authority for nurse practitioners on many different levels.
Read our blog about COVID's Impact on NP Practice Authority.
The Impact of Telehealth on Nurse Practitioners 
In addition to a shift in duties, telehealth has also transformed nurse practitioner education and skill requirements.
The American Association of Nurse Practitioners (AANP) released resources for RNs, APRNs and NPs to review the following:
Billing and insurance: NPs must understand Medicare, Medicaid and insurance payor telehealth coverage so they can communicate coverage options to patients

Federal guidance and policy updates: NPs must abide by Federal telehealth guidelines, consent in telehealth and continually check policy updates and telehealth regulations  

Technical proficiency: NPs have to be tech-savvy and address common I.T. issues to interact with telehealth and occasionally remedy minor technical issues

Mental health uses: NPs must be trained in how to implement, strengthen and sustain telebehavioral health service delivery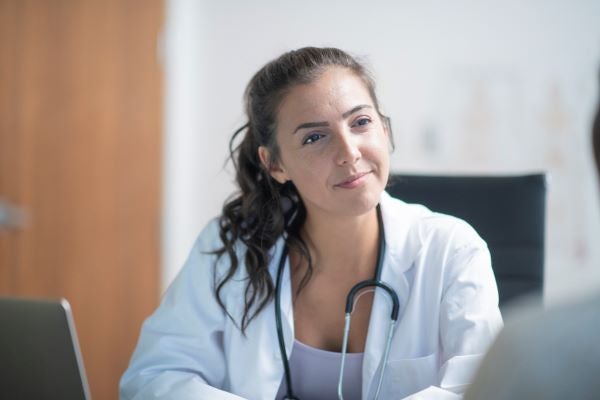 Define the Future of Nursing
Nursing programs are integrating telehealth nursing to better meet the needs of the modern health care system. The future of nursing will be influenced by programs such as the Master of Science in Nursing- Family Nurse Practitioner (MSN-FNP) degree, which focus on holistic, patient-centered care that is enabled by technology.
Carson-Newman University empowers working nurses to lead the way in health care as FNPs. Through the online MSN-FNP program or Post-Master's FNP Certificate you can enjoy:
100% online coursework (not including clinical practicum or residency)

Free clinical placement, including securing preceptor(s) and site locations

Ongoing, personalized support with a Student Success Advisor until graduation

An education rooted in holistic, patient-centered care
Grow personally, professionally, and spiritually as you embark on your journey as a primary care provider. Graduates gain skills necessary to define their future as holistic FNPs, who make a difference in their community and beyond.
Learn more about our online MSN-FNP program or Post-Master's FNP Certificate program.