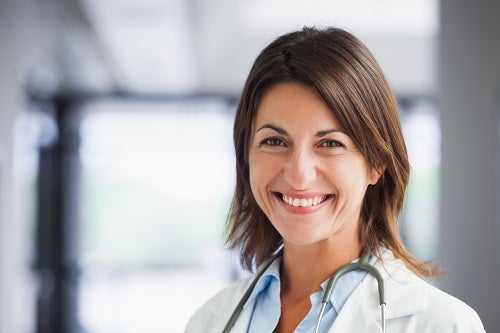 Learn more about Carson-Newman's online nursing programs.
Carson-Newman University is committed to educational excellence. While emphasizing a close community, Carson-Newman faculty and staff are dedicated to promoting the highest standards in academia, demonstrated by the university's rankings.
This article discusses Carson-Newman's rankings, in addition to how these accolades highlight the university's values surrounding student experience. Carson-Newman's honors list includes: "Best in the Southeast" by The Princeton Review, "Best National Universities" and "Best Online Nursing Programs" by U.S. News & World Report, and "Best Online Degrees" by OnlineDegrees.com.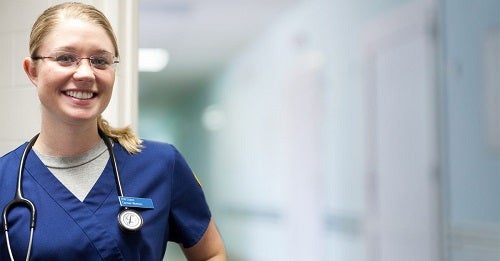 The Princeton Review: "Best in the Southeast" 
For the "2020 Best Colleges: Region by Region" list from The Princeton Review, Carson-Newman ranked under "Best in the Southeast." 
Respected for its objective analysis of post-secondary programs, The Princeton Review selects 25% of the nation's schools to include on their rankings lists. 
 "We chose Carson-Newman and the other outstanding institutions on this list primarily for their excellent academics," said Robert Franek, The Princeton Review's senior VP-publisher.
The Princeton Review considers academic performance along with student evaluations of their educational experience. Student responses are influenced by several factors including professor accessibility, quality of resources, and relationship to peers. 
Carson-Newman particularly shined in student responses. Alumni feedback reiterated a strong sense of community between students and faculty, as well as appreciation of Christian values serving as a foundation for spiritual growth.
In the survey, students also noted that "unlike a huge state school, where you're just a number, Carson-Newman makes you feel like each student matters and belongs."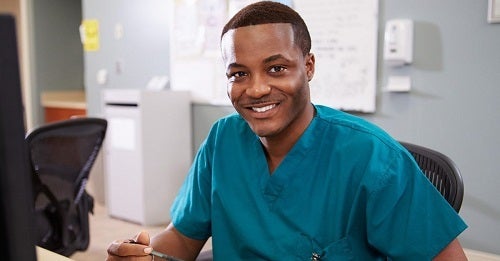 Best Online Master's in Nursing Programs
U.S. News & World Report also included Carson-Newman University as one of the "Best Online Master's in Nursing Programs" in the country.  
This list considers only schools accredited by either the Accreditation Commission for Education in Nursing or the Commission on Collegiate Nursing Education. 
U.S. News & World Report assesses selected schools across important factors ranging from research to faculty achievements, and even active nursing practice. They also considered other areas such as enrollment totals and the percentage of students who are employed while pursuing their degree.
Carson-Newman ranked #132-173 on this list due to exceptionally high student employment for those enrolled (100%), in addition to on-demand accessibility of online courses. Remote learning includes minimal log-in times and recorded lectures which can be accessed at their convenience, providing students with flexibility to complete coursework at any time.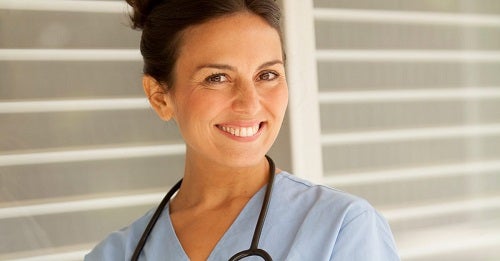 U.S. News & World Report Rankings
Carson-Newman rankings, such as those awarded by U.S. News & World Report, demonstrate consistent performance across key academic and professional indicators. 
Regarded as one of the leading college ranking providers in the country, U.S. News & World Report is a trusted source for prospective students researching post-secondary, graduate or advanced degree programs.
Carson-Newman rankings made notable 2020 lists such as:
Best National University
Carson-Newman was included among U.S. News & World Report's "Best National Universities."
When evaluating programs for this ranking, U.S. News & World Report considers fifteen academic parameters— such as admission rates, test scores, ratios of faculty to students, and graduation rates— as strong indicators of a program's quality. This assessment of criteria factors into an overall score assigned to each university to ensure an objective ranking is constructed.
Among the university's strengths, Carson-Newman's commitment to individualized attention was highlighted. With smaller class sizes and strong admissions rates, the university secured the spot of #293-#381 among rankings. This accolade is one of several recognitions among  Carson-Newman's rankings in 2020. 
Best Online Degrees
In a recent review by OnlineDegrees.com, Carson-Newman secured a No. 4 ranking among top colleges in Tennessee offering online degree programs. These rankings are based on factors such as tuition, flexibility, student services, and the rate of degree completion.
Carson-Newman's student-centric services were especially highlighted as 97 percent of undergraduate students receive financial aid. 
"It's an honor to see Carson-Newman's dedicated focus on our students' achievements and academic successes recognized in this ranking," said Dr. Jeremy Buckner, University Provost. "Education is a transformative experience." 
Serving as a degree database, OnlineDegrees.com offers an array of unbiased information for prospective online students.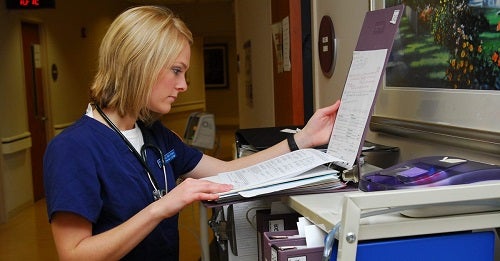 Carson-Newman Rankings: Prioritizing Student Experience
Carson-Newman's online graduate nursing programs, such as the Master of Science in Nursing – Family Nurse Practitioner (MSN-FNP) degree and the Post-Master's FNP certificate, empower working nurses to advance their careers.
The online MSN-FNP program is fully accredited by the Commission on Collegiate Nursing Education (CCNE) and offers students an enriching educational experience. 
Carson-Newman's rankings not only demonstrate high academic standards, but strong student satisfaction. As an online nursing student and member of the Carson-Newman family, you can enjoy benefits, such as:
Essential Skill Development
Carson-Newman's online MSN-FNP degree and Post-Master's FNP certificate offer a robust academic curriculum, enabling students to become holistic nurse leaders. With expert faculty offering real-world experience, students gain opportunities for experiential learning. 
Through Carson-Newman's online graduate nursing programs, students sharpen skills such as critical thinking, leadership, and advanced nursing within the context of primary care.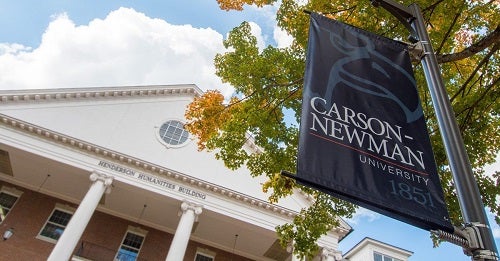 Foundations in Faith
Carson-Newman's holistic approach to advanced nursing also extends to overall student development. 
Since its founding in 1851, the university has embedded Christian values into its teachings, especially in honor of service-oriented roles like nursing. 
Carson-Newman students belong to a family of individuals called by faith and embark on a journey of professional, personal, and spiritual growth.
A Close Community
Carson-Newman online nursing students can thrive with personalized attention and intimate class sizes. Classes are capped at 20 students. This assures students receive individualized support and experience one-on-one engagement while learning course materials. 
A sense of community also allows students to feel connected to each other, to the work that they do, and offers a knowledge base of encouraging faculty and peers.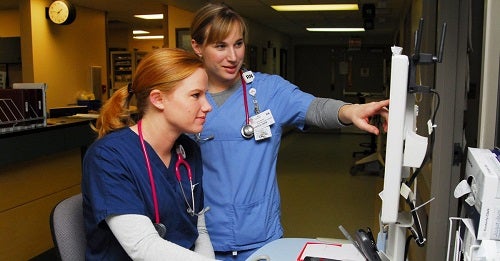 Ongoing Support Until Graduation
Carson-Newman provides regular support to online FNP students—from the admissions process, to day-to-day coursework, to clinical placement, to completion. 
Admissions Process
From the beginning, prospective students partner with a dedicated Enrollment Advisor. Your Enrollment Advisor will answer any questions you have about the program and assist with collecting documents.
During the Program
Once admitted, students are supported by a Student Success Advisor who serves as a liaison to the university. Your Student Success Advisor will be your personal coach throughout the program, helping you find work-school life balance until graduation.
Online nursing students also benefit from career development resources, writing services, and tutoring support. 
Clinical Placement Assistance
Carson-Newman students have access to clinical placement support for every clinical rotation. A dedicated team will help you locate qualified preceptors so you don't have to worry about placement logistics. This allows students to focus on their studies as they work to build clinical competencies.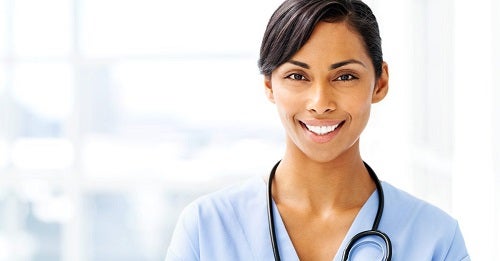 Advance with Carson-Newman
Carson-Newman offers working nurses the flexibility to grow professionally within a supportive, faith-driven community. Develop advanced clinical skills, gain more autonomy, and enjoy a bright career as a family nurse practitioner. Contact us to get started.
Read Our Blog on Mastering Time as an Online Student.
Sources: