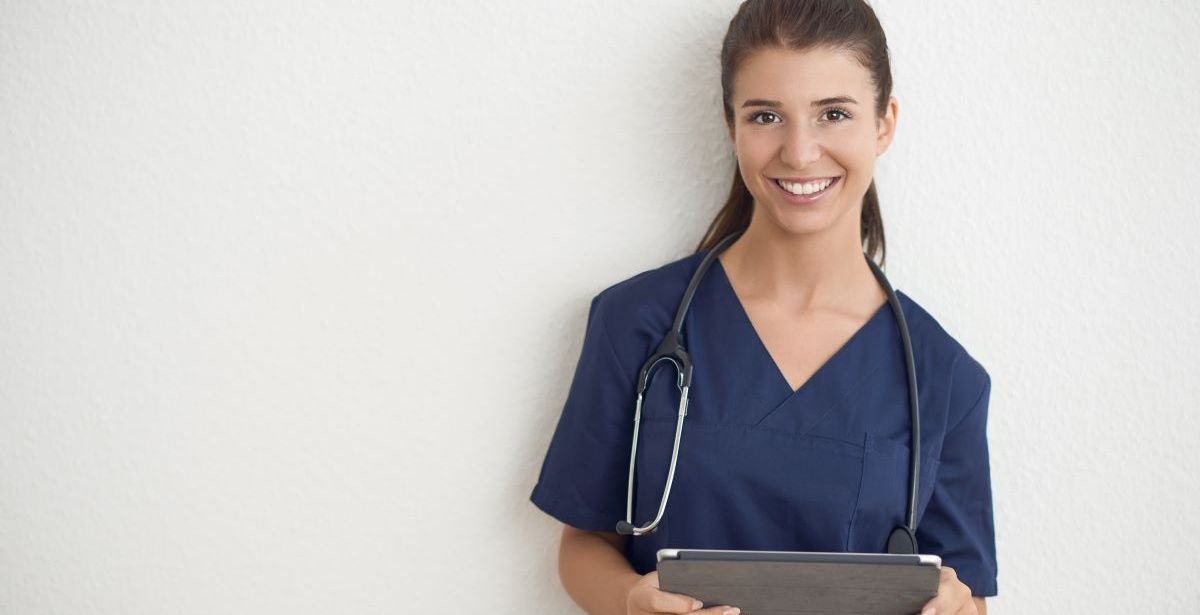 Updated 21 May 2021.
Learn more about Carson-Newman's online family nurse practitioner program.
The best nursing apps help nurses juggle the demands in today's busy healthcare environment. As nurses face more pressure to be up-to-date on trends and advancements in the field, they're also working to make sure that their personal lives are in order.
Thankfully, many apps today have been designed for nurses and other medical professionals to help them juggle hectic workloads. Usable across most electronic devices (e.g. smartphones and tablets), these apps can help nurses manage the many facets of academic, professional, and personal life.
This blog highlights some of the best nursing apps available on iOS and Android systems and illustrates how these online resources can be helpful when navigating the nursing profession.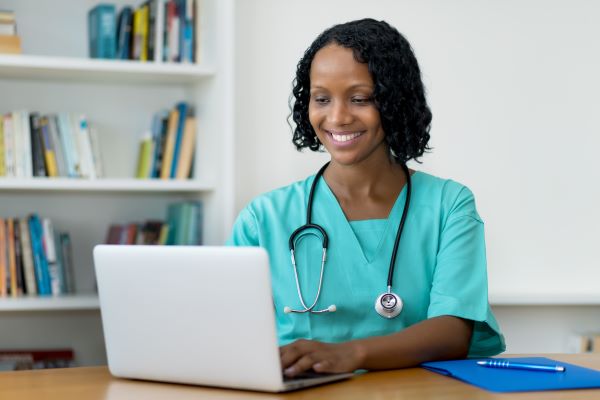 General Study Aid
It can be a challenge to keep up with your studies while also logging in long hours as a nurse. School work and test prep require hours of dedication. Carving out focus time in an already busy schedule, though, can be a struggle. That's where some of the best nursing apps can help. 
Some of the best nursing apps to keep your notes organized include:
These two leading note-taking platforms are among the best nursing apps because they allow you to consolidate all of your notes in your smartphone or another device. You can highlight terms or passages that are relevant so you can return later for quick review. You can also scan handouts and other in-class materials to compile all of your materials into one space.
These two make our list of best nursing apps because they are great for test preparation. With these apps, you can make flashcards, use practice tests to prepare for course exams, or brush up on your knowledge on a given topic.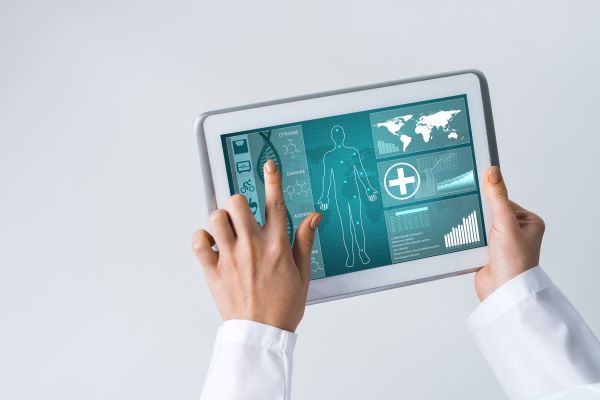 Field Specific Apps
Among best nursing apps are those created specifically to expand knowledge in the field. Whether you use them to learn new material or freshen up on medical concepts, these field specific apps will help you stay sharp as a nurse.
Some these best nursing apps include: 
This app is incredibly handy for student nurses or for those who simply want to review concepts. In addition to the ability to take notes and mark sections for quick reference, this app also includes a calculator for your convenience.
If you've struggled to master the complex terminology used in the medical field, rest assured that you are not alone. This is why Med Mnemonics is one of the best nursing apps—it simplifies the memorization process with an array of handy rhymes and acronyms that are sure to stick out in your mind.
This handy guide is among best nursing apps for those who want to review parts of the human body. With visual graphics and extensive content, this app allows users to quickly search for and discover all of the components of anatomy.
Pocket Prep's Family Nurse Practitioner Exam Prep is one of the best nursing apps that is filled with helpful flashcards to streamline study as well as practice exam questions tailored to AANP standards. This app was specifically designed for those preparing for the American Nurses Credentialing Center Exam, required for those seeking to pursue licensed FNP practice. Adding to this app's appeal is that it also features a countdown to test day to fuel your focus on preparation.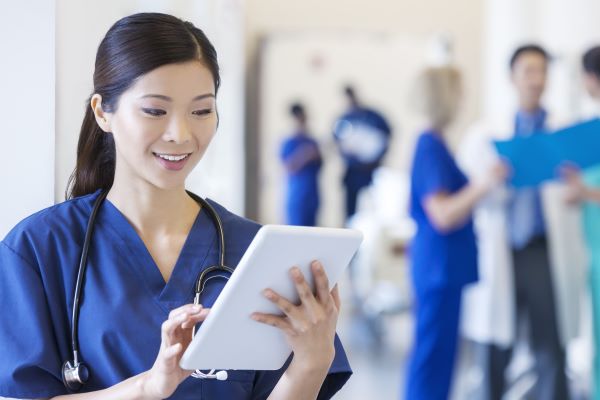 On-The-Job References
Even the most seasoned nurse can use a hand sometimes, which is why some of the best nursing apps to keep handy are those that offer quick reference guides for conditions, testing, and medications.
These best nursing apps to keep on the job include:
This app is a collection of information that covers conditions and drug indications based on your input of symptoms. The results from your query can make for a great springboard as you continue to sort through a patient's symptoms.
One of the most widely used reference guides on mobile, Diseases Dictionary overflows with descriptions of and symptoms related to various diseases and medical disorders. Among best nursing apps, this serves as a one-stop-shop for quick reference. It's also available for free.
Epocrates ranks on this best nursing apps list for its depth of content. Filled with a wealth of information to help nursing students and professionals manage complex diagnoses and treatment plans. While the app itself is free, gaining full access to its disease and diagnostic features requires a substantial one-time sum of more that one hundred dollars.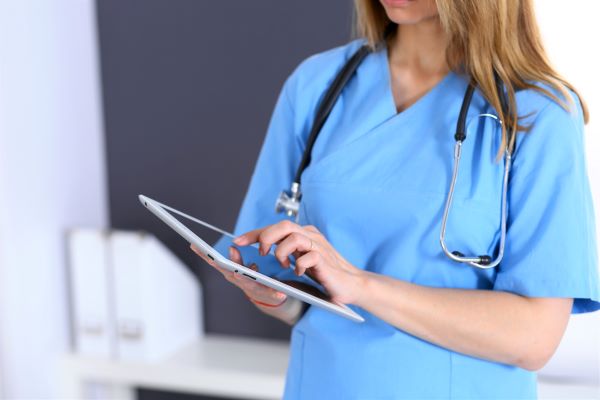 Unique App Options
Among best nursing apps are several options that cater to specific niches within the nursing field. From identifying unusual prescription medications to gaining quick insights into younger patients, here are a few more to consider:
Knowing what kind of medication a patient is taking is vital to understand their condition and rule out possible interactions. Some patients may just have a pillbox on hand and not know the name of prescriptions. It's here where Pill Identifier serves as one of the best nursing apps. With more than 12,000 medications, you can search pills using a variety of features including by color, shape, and imprint.
For those caring for pediatric patients in an emergency setting, PediSTAT provides a massive amount of resource material, including medication dosage charts subdivided by age and weight. All of its content is designed to help nurses and other medical professionals who use it to feel informed regarding these younger patients.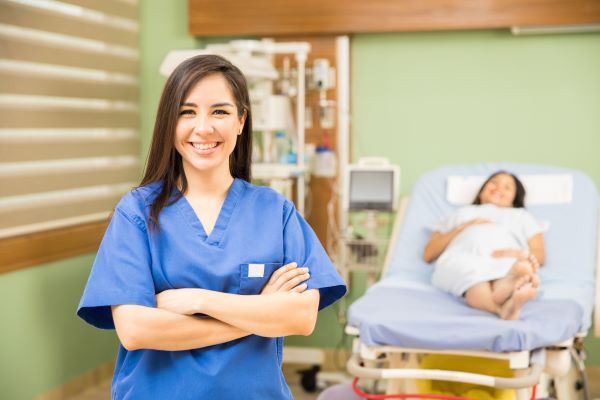 Translator Tools
Nurses serve as patient advocates and liaisons to other healthcare staff. When communication is less effective due to language barriers, patient care is impacted. With more than 25 million people in the country not fully proficient in English, nurses need tools to help bridge gaps in communication.
Patients who do not speak or understand the common language cannot fully express their symptoms and may lose confidence in their healthcare provider. Thankfully, some of the best nursing apps include ways to help break down language barriers:
This app helps users translate between seven languages and English, allowing those who are not fluent in English express themselves and feel understood. Available in Spanish, French, Cantonese, Mandarin, Russian, and Hatian Creole, the MediBabble Translator. This app is only available on the iOS platform.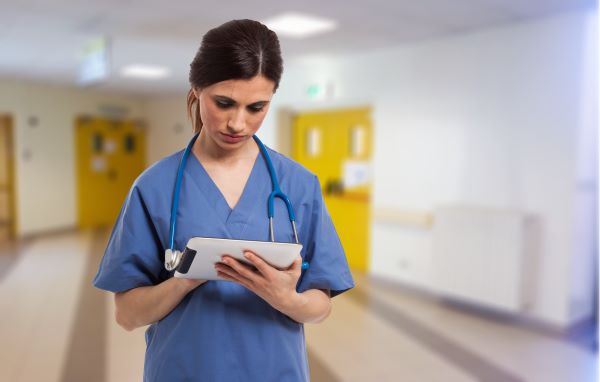 Time Management Resources
Between work, home, and school life, nurses are pressed for time. That's why we consider time management tools some of the best nursing apps. Below are two options to help you keep flow and communication smooth at work.
One of the best nursing apps is NurseGrid, a platform for communicating between nurses on your team. With the capability to message and schedule meetings with colleagues, this app can help you with filling or swapping shifts. It is also an effective way to stay connected to your team between department meetings when you work in a larger health care facility.
This one of the best nursing apps because it serves as an intuitive platform for nurses to manage their workday. Nurses Aid lets you sort and prioritize tasks while also setting personal reminders for when tasks are due. This app will help you prioritize your day and stay on top of your nursing duties. Available only on Android with no fee to download.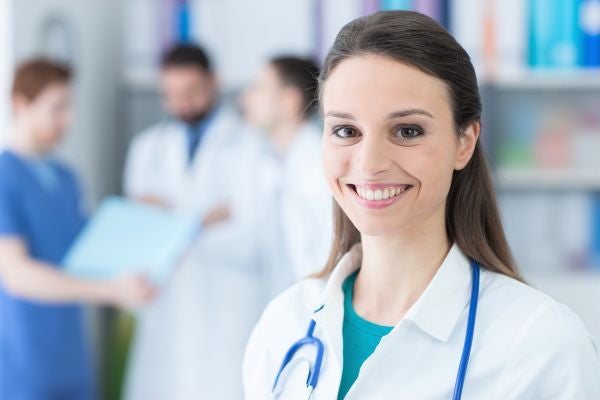 Advance Your Nursing Career
Carson-Newman University's accredited, online MSN-FNP (Family Nurse Practitioner) program is designed for today's working nurses.
Ranked among U.S. News and World Report's Top 100 Best Nursing Schools, Carson-Newman combines quality and accessibility, offering:
A robust academic curriculum in a flexible online format

Stress-free clinical site placements 

Hands-on nursing residency offering real-world preparation

Ongoing support provided by dedicated faculty and staff 

Small class sizes to offer more personalized attention
Carson-Newman University also offers an online Post-Master's FNP Certificate program for MSN-holding nurses so that those who want to accelerate their nursing career to the next level and to enjoy more autonomy as a family nurse practitioner.
Sources
Mary Rechtoris, "15 apps to help nurses improve patient care." Becker's Hospital Guide, 20 September 2016. https://www.beckershospitalreview.com/hospital-management-administration/12-apps-to-help-nurses-improve-patient-care.html
Kevin Smith, "App connects healthcare professionals with hospitals that need shifts filled." The Orange County Register, 21 February 2020. https://www.ocregister.com/2020/02/21/app-connects-healthcare-professionals-with-hospitals-that-need-shifts-filled/
Eva Vega-Gamez et al., "Impact of Language Barriers on Patient Safety." Journal of Nursing. http://rn-journal.com/journal-of-nursing/impact-of-language-barriers-on-patient-safety
C. Lee Ventola, "Mobile Devices and Apps for Health Care Professionals: Uses and Benefits." P&T: A Peer-Reviewed Journal for Formulary Management, May 2014. https://www.ncbi.nlm.nih.gov/pmc/articles/PMC4029126/