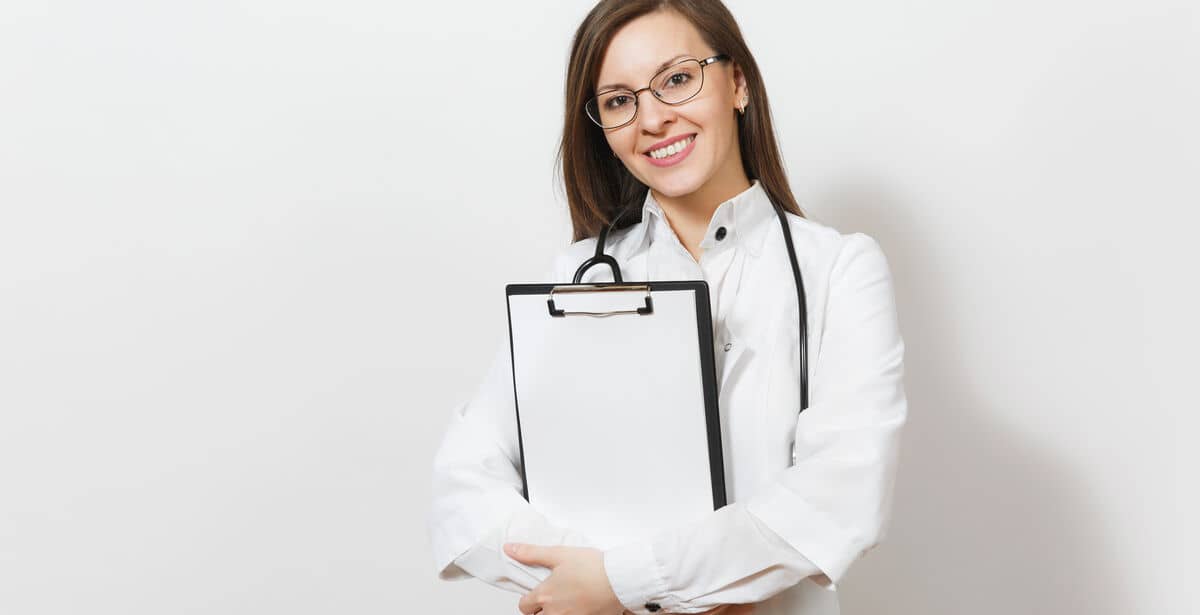 Learn more about Carson-Newman's online BSN to FNP program.
In today's ever-changing COVID-19 climate, there are some key nurse practitioner facts that are important to know.
Nurse practitioners (NPs) have consistently demonstrated their increasing contributions to patient care. NPs focus on holistic care, which means taking prevention, wellness goals, patient education and other actions that improve health outcomes into account, along with diagnosis and direct treatment.
On top of the global pandemic, the U.S. is experiencing a number of challenges in health care, including a primary care physician shortage. Nurse practitioners are helping bridge gaps as they provide care to an increasing number of patients.
With career opportunities on the rise, here are a few nurse practitioner facts worth noting.
Nurse Practitioner Facts: #1 – The Number of NPs Is Growing
The American Association of Nurse Practitioners (AANP) reported that the number of NPs licensed to practice in the United States is at an all-time high. Approximately 290,000 NPs are currently licensed to practice.
NPs are responding to nationwide needs related to the provision of health care. Major factors driving the demand for more NPs include:
A primary care physician shortage: The Association of American Medical Colleges (AAMC) reported that demand for primary care physicians will steadily increase in the coming years.
An aging population: Older individuals generally require more health care services.
A need for primary care in rural areas: There is a significant lack of primary care physicians and specialists in rural areas as compared to urban ones.
In all of these cases, NPs can help bridge the provider gap and provide care to an underserved population.
The number of NPs has grown significantly from the past to the present, and it will continue in the future. The BLS projected an incredible 45% increase in employment for providers in these roles through 2029. That's more than 11 times the projected average for all jobs, which stood at 4%.
Nurse Practitioner Facts: #2 – NPs Are Seeing More Job Opportunities
Many factors lead to the increased demand for nurse practitioners. The variety of health care issues that must be addressed are a major part of what drives the substantial 45% employment increase through 2029 projected by the BLS.
Rural areas need more providers for equitable care. An aging population requires additional health care services. Along with a general shortage of primary care physicians, these elements combine to create diverse opportunities for NPs, with their focus on holistic care, to find a career that aligns with their wants and needs.
The growth of team-based care has also increased career opportunities for nurse practitioners. This model includes a range of providers who work together to create the best health outcomes for their patients. NPs can play a key role, whether working for a physician or leading their own care team.
More demand and opportunities can also lead to positive developments in salary:
Nurse Practitioner Facts: #3 – NP Scope of Practice Varies by State
Some states require nurse practitioners to have physician supervision, while an increasing number of states now allow them to practice independently. The differing regulations related to practice autonomy are a major issue for NPs and groups that advocate for them, such as the AANP.
Currently:
In 23 states and the District of Columbia, nurse practitioners have full practice authority, according to the AANP. NPs may practice independently in these states.
The 27 other states require a collaborative agreement with a supervising physician or have restrictions on NP practice.
The National Academy of Medicine and the National Council of State Boards of Nursing both recommend that states provide NPs full practice authority.
The COVID-19 pandemic has dramatically impacted these restrictions. A total of 21 states either issued a temporary waiver of practice agreements or a suspension of agreement requirements due to the public health emergency. As NPs continue to serve capably in their roles, the lessons learned from this temporary stoppage could become permanent, at least in some cases.
Read our blog on how COVID-19 has impacted NP practice authority.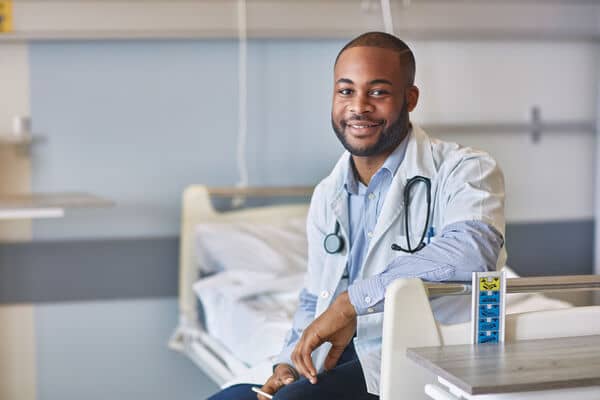 Nurse Practitioner Facts: #4 – NPs Provide Equivalent Care to Physicians
Despite their limited practice authority in some jurisdictions, nurse practitioners know they provide equivalent care to physicians — and they have the research to back up that assertion.
The AANP maintains an in-depth list of original research, systematic reviews and meta-analyses that demonstrates NPs provide the same level of care as physicians. This is vetted and valuable information in the ongoing effort to expand practice authority for NPs.
By providing proven safe, quality care equivalent to physicians, NPs can bridge critical gaps in primary care created by doctor shortages.
Nurse Practitioner Facts: #5 – NPs Are Serving the Underserved
The U.S. Health Resources & Services Administration reported 83 million Americans live in primary care health professional shortage areas, where demand outstrips supply to the point that federal resources are needed. Shortage areas are much more common in rural communities than urban ones.
NPs can play a crucial role in filling this gap. The AANP said NPs are more likely to settle and practice in rural areas. Additionally, the tens of thousands of new NPs entering the field each year represent a well-trained, compassionate and growing workforce ready to address this lack of access.
Nurse Practitioner Facts: #6 – NPs Work to Promote Team Effectiveness
NPs perform many of the same duties and tasks as physicians. As the shift toward multidisciplinary care teams increases, nurse practitioners become more valuable.
With a focus on delivering holistic care, NPs serve as an important conduit in team-based approaches. Their ability to easily interface with nurses, primary care physicians and specialists alike, while also treating a patient directly, makes them a foundational member of a care team.
Additionally, NPs essentially serve as the leading care provider in their independent practices, which enables physicians to focus on higher-acuity cases.
Nurse Practitioner Facts: #7 – NPs Work in a Variety of Settings
Whereas NPs work in hospitals and many nontraditional settings such as in corporate health and plastic surgery offices, family nurse practitioners (FNPs) typically work in primary care clinics or their own private practices. They treat patients of all ages, diagnosing illness, conducting exams and prescribing medication in clinics.
Not all NPs are FNPs, but many choose this path because of the flexibility it offers. The ability to provide primary care to people of all ages is a critical factor in addressing health care access disparities as well.
The AANP noted that 89.7% of NPs are certified in a primary care area, and 69% actively provide this service. A more detailed breakdown of specialties from the AANP includes these findings:
65.4% have a family primary care certification.
12.6% have an adult primary care certification.
7.8% have an adult-gerontology primary care certification.
5.5% have an acute care certification.
3.7% have a pediatrics-primary care certification.
Other certification areas include psychiatric and mental health, hospice and palliative care, and women's health.
Many home health companies employ nurse practitioners, whereas family nurse practitioners often work in physicians' offices or hospice facilities as well as their own private practices. As the integration of nurse practitioners increases, the number and variety of job opportunities will continue to grow for both NPs and FNPs.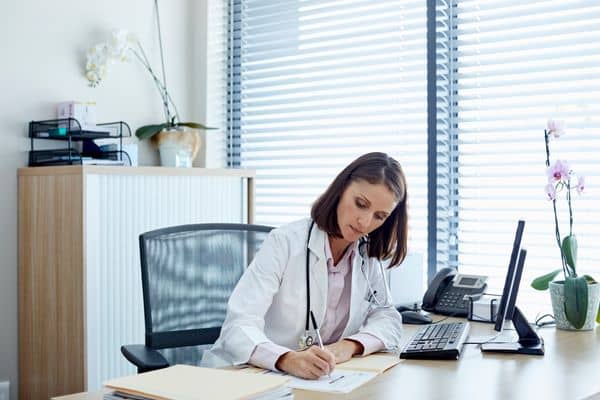 Take the Next Step in Your Nursing Career
Nurse practitioners are positioned to play an increasingly crucial role in health care moving forward. With the ability to provide holistic treatment, coordinate team-based care and serve populations with limited access to medical services, you can make a critical difference in the world of health care.
At Carson-Newman University, you can take the next step in your career by earning an online Master of Science in Nursing - Family Nurse Practitioner (MSN-FNP) program or online Post-Master's FNP Certificate.
FNP students enjoy a flexible, enriching and rigorous curriculum, with advantages including:
No mandatory login times for online courses, allowing you to work while you study.
Small class sizes that support in-depth education.
Ongoing clinical placement services.
A dedicated Student Success Advisor to support you throughout your course of study.
Ranked #4 in Best Health Care Jobs by U.S. News in 2020, as an FNP you'll empower your career as a holistic leader in primary care.