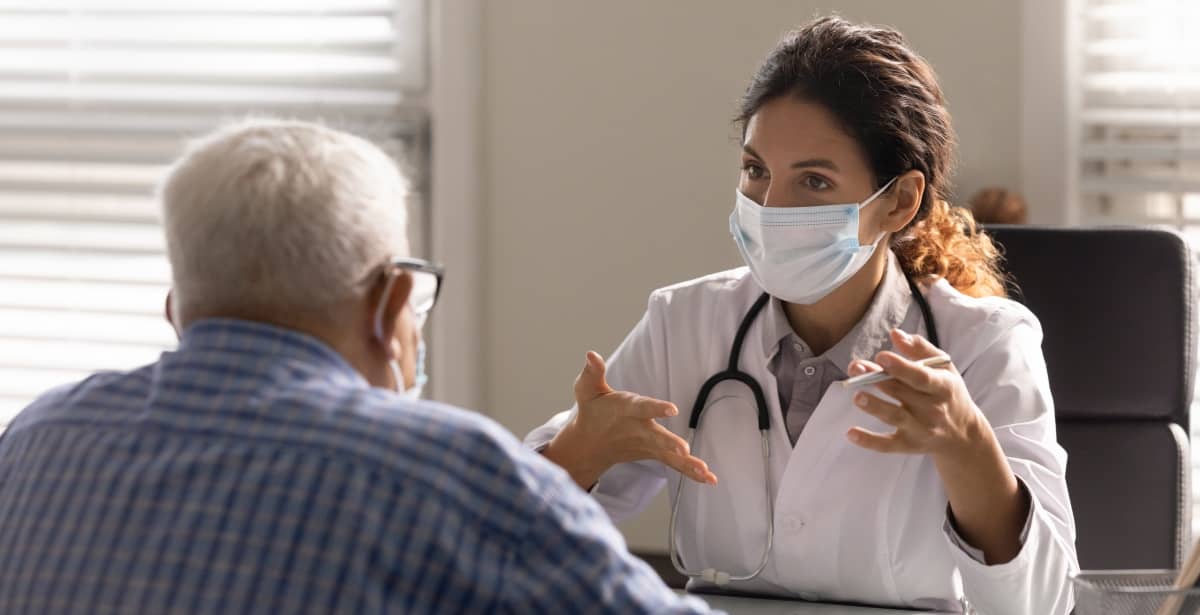 Learn more about Carson-Newman's online family nurse practitioner program.
Nurse practitioners have one of the top ranked jobs in the United States. U.S. News & World Report ranked nurse practitioners at number 4 out of 100 in their 2018 best job rankings list. Data that was taken into consideration for ranking included median salary, 10-year growth rate, employment rate, stress levels, work-life balance, and job prospects. Median salary received the highest weight in importance at 30% of the score.
Tennessee nurse practitioners have excellent job prospects, employment rate, and work-life balance, and their salaries are top of the line. The Bureau of Labor Statistics (BLS) reports that nurse practitioners earned a national median wage of $103,880 in 2017.
Registered nurses, who ranked at #18 on the best jobs list, can work their way to a top five career field by earning an online Master of Science in Nursing-Family Nurse Practitioner (MSN-FNP) degree at Carson-Newman University (C-N).
Tennessee State Nurse Practitioner Salaries
Nurse practitioner salaries vary according to geographical location, and also by specialty — for example, whether they become a family, acute care, or adult-gerontological nurse practitioner.
What is the salary of a nurse practitioner in Tennessee? Tennessee boasted an annual median nurse practitioner salary (including all NP specialties) of $93,970 in 2017, according to the BLS. Nurse anesthetists earned the highest salary at $147,180, and nurse midwives earned $83,280.
The TN nurse practitioner salary in 2018 also varies according to which city in which they choose to practice. The family nurse practitioner salary in Chattanooga, TN is $87,442. The Nashville FNP salary ranks very slightly above Chattanooga's at $88,412. Metropolitan areas tend to provide higher salaries than rural areas, although there is often high demand for nurse practitioners in rural facilities.
What Factors Influence Nurse Practitioner Pay?
Factors that influence how much family nurse practitioners earn primarily include their experience, education, subspecialty, and location.  For example, nurse practitioners specializing in cardiac, emergency, or orthopedic care earned higher salaries in Nashville compared to nurse practitioners working in nursing homes.
New nurse practitioners can also expect to earn a salary that may be below the median wage for the region, but their pay will increase with experience.
Nurse practitioners enjoy healthy salaries for a Masters-level career field. NPs have the ability to assess, diagnose, and treat patients autonomously in much the same way as physicians do.
There's no better time than now to consider becoming a nurse practitioner. The entry-level education necessary to become an NP is a master's degree, which many nurses complete online. Nurse practitioners may also decide to pursue their doctor of nursing practice, or DNP, later in their career.
The Value of an Online FNP Program
There are many benefits to enrolling in an online Master of Science in Nursing-Family Nurse Practitioner program. The ability to pursue a master's degree on a flexible schedule while still working full-time makes becoming a nurse practitioner a highly attainable goal.
Carson-Newman's online family nurse practitioner program incorporates small class sizes and personalized support to help promote student success. Carson-Newman acknowledges that connection with faculty and peers is just as important in an online setting.
Students have the opportunity to meet their classmates and the program faculty during a three-day on-campus residency experience. Students are also provided a dedicated student success advisor to help guide them and answer any questions they might have along the way.
Contact us to learn more about the online MSN-FNP program.
Read 7 Things You Should Know About Nurse Practitioners and Nursing is the Career of the Future For Many Men.
Sources:
Average Acute Care Nurse Practitioner (ACNP) Salary in Nashville, TN. https://www.payscale.com/research/US/Job=Acute_Care_Nurse_Practitioner_(ACNP)/Salary/aba0af2e/Nashville-TN.
Best Jobs of 2018. https://nurse.org/articles/nurse-practitioner-ranks-2nd-US-2017/.
Occupational Employment and Wages, May 2017. https://www.bls.gov/oes/current/oes291171.htm.
May 2017 State Occupational Employment and Wage Estimates Tennessee. https://www.bls.gov/oes/current/oes_tn.htm#29-0000.
Salary.com. Salary for nurse practitioners in Nashville, Tenessee. https://www1.salary.com/TN/Nashville/Nurse-Practitioner-Salary.html.