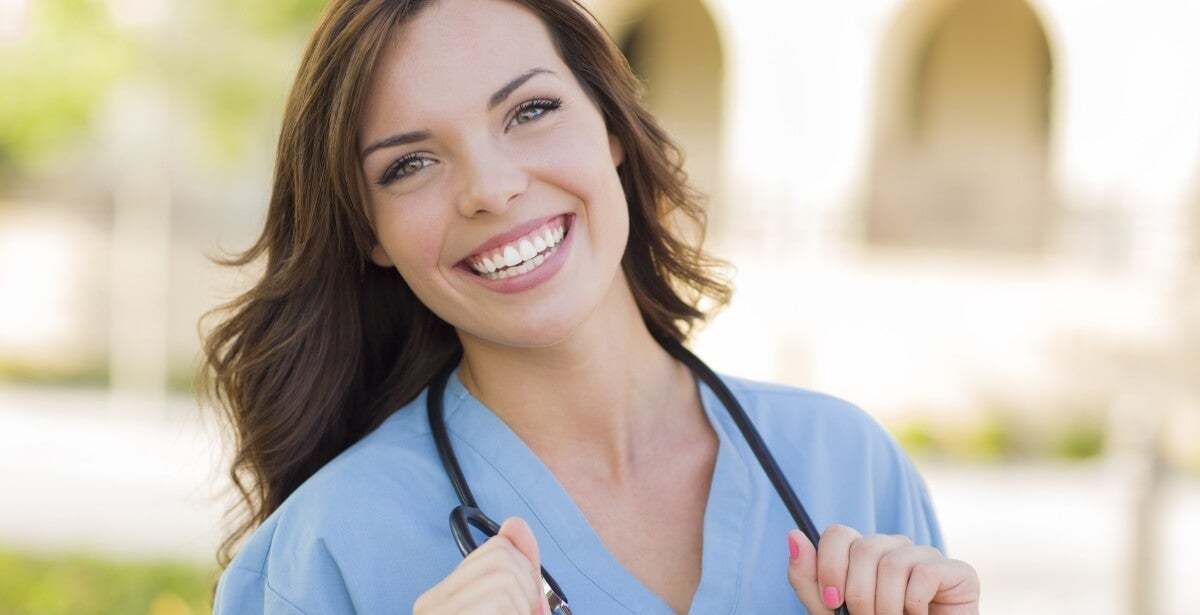 Learn more about Carson-Newman's online BSN to FNP program.
Nursing blogs, like this one at Carson-Newman Online, can be a great resource for nurses looking to stay up-to-date on the latest developments, advances, news, stories, and expert advice from registered nurses and nurse practitioners working in the field.
With so many nursing blogs out there (there are more than 509 million Google search results for "nursing blog"), it can be hard to prioritize which ones to follow. To save you time, we've compiled a recommendation list of the Top 40 Nursing Blogs (excluding our own) to follow in 2020.
See below for our picks of the Top 40 Nursing Blogs to Follow in 2020, listed in no particular order.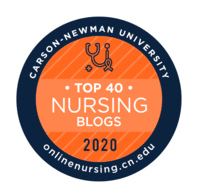 General Nursing Blogs
1. Nurse.org - nurse.org/articles
Nurse.org is a goldmine of thought-provoking content for nurses and nursing students. Blog articles focus on nurse advocacy initiatives, practical information about job outlook and pay, and the latest news impacting nurses around the world. Also featured on the website are career guides, hospital reviews, scholarship information, and a job board—making nurse.org so much more than just a top nursing blog.
Nursetopia was founded by Joni Watson (RN, MSN, MBA), an oncology nurse and leader who is passionate about nursing and the impact nurses have on the world. In her "Confessions of a Nurse" series, she blogs about her own life and issues that affect all nurses; she also encourages the use of art and "gratitude stations" to create healthy work environments. She also runs an online shop through her blog where she sells health care themed greeting cards.
The Nursing Site is run by Kathy Quan, an RN with 35 years of experience and a published author of seven books, including The Everything New Nurse Book and The Everything Guide to Caring for Aging Parents. On The Nursing Site blog, she writes about life-work balance, financial and legal issues related to nursing, product reviews, nursing advocacy, and more. 
Confident Voices in Healthcare is an excellent resource for nurses who are passionate about compassionate care. The blog is published by Beth Boynton (RN, MS) who is an international speaker and the author of several books about using medical improv to improve soft skills like emotional intelligence and listening. Beth describes Confident Voices in Healthcare as "a professional blog that focuses on making health care safer and more compassionate for everyone." Here you can read about issues that affect nurses in the workplace, such as bullying, patient complaints, nurse overload, communication dynamics, and more. We recommend starting with her blog post, "Nurse Overload: The Risk to Employee and Patient."
5. Diversity Nursing - blog.diversitynursing.com/blog
Diversity Nursing features a blog, job board, forums, podcasts, and more. Its aim is to address the growing demand for nurses across the country by connecting registered nurses with employers while increasing diversity in both the employee and student nurse populations. The Diversity Nursing blog is a great resource for news and insights related to the nursing community, with a particular focus on diversity, inclusion, and cultural competence.
6. Digital Doorway - digitaldoorway.blogspot.com
Keith Carlson (BSN, RN, NC-BS), who runs the Digital Doorway blog, is a holistic career coach for nurses and health care professionals. He also runs a weekly podcast at nursekeith.com. As a career coach, Nurse Keith's blog posts on Digital Doorway focus a lot on growing your nursing career, establishing a healthy work environment, maintaining work-life balance, setting career goals, and other topics related to becoming an empowered and holistically fulfilled nurse.
Nurse Gail is more of a platform for nurses to share the latest evidence-based health information than a traditional blog. While it started as the blog of Gail Ingram (MS, PC-AGNP), Nurse Gail quickly became a trusted source for health and wellness information and transformed into a collaborative resource. Today the nurses that write for Nurse Gail share their expertise and perspectives on a variety of topics ranging from medicine to parenting to food and to fitness.
The blog at RegisteredNurseRN.com has a wealth of information about surviving nursing school, writing the NCLEX exam, perfecting everyday nursing skills, and much more. It also features common nursing questions, tips, videos, quizzes, a job board, and an online store. Whether you're a new, seasoned, or soon-to-be nurse, this website is a great one to bookmark. Be sure to check out their regularly updated Facebook page as well. 
Nurse Code is the blog of Beth Hawkes (MSN, RN-BC), a staff development professional specialist who works with nurses in acute care and is also a writer, speaker, and career advice columnist. Through her blog, she aims to empower nurses to thrive in their careers. Popular articles here deal with topics like overcoming workplace challenges, landing your first nursing job, and interview prep tips, among others. Her "Ask Nurse Beth" column at allnurses.com offering career advice is also worth a read.
Brittney Wilson (BSN, RN) is an informatics nurse, author, speaker, and creator of TheNerdyNurse.com. Blending content about technology, health care, social media, personal branding, and lifestyle, The Nerdy Nurse covers a breadth of topics wider than many other similar nursing blogs.
11. Nursing Times - nursingtimes.net/opinion
Since its launch as a magazine in 1905, Nursing Times has been supporting nurses by keeping them up to date with news related to health care policy and practice. It has now grown into the largest nursing website outside of the U.S., with an archive of over 5,000 clinical articles in addition to news and opinion articles. Their opinion section is a great place to go for diverse perspectives on developments affecting nurses today.
Nurse Salary Guide is a great resource for nurses looking for the latest information about nursing salaries. Salary information is broken down by job title, state, metropolitan area, and more. In addition, the Nurse Salary Guide blog contains a wealth of relevant information for nurses, including top hospitals, career paths, and personal stories from registered nurses.
The articles on Nurse Buff have more of a lifestyle focus than other blogs on this list. Articles are often funny in tone, like "15 Funny Nursing Memes That Will Make You Feel Good" or "250 Funniest Nursing Quotes and eCards." If you're looking for practical advice related to daily life as a nurse, mixed in with a dose of humor, this blog is a great one to follow.
Donna Cardillo (MA, RN, CSP, FAAN) is known as "The Inspiration Nurse." As a keynote speaker, columnist, and author, she travels the world helping individuals achieve their full potential in their professional and personal lives. With clinical experience in both emergency and psychiatric nursing, Donna appears regularly on radio and television and has authored several books, including Falling Together: How to Find Balance, Joy, and Meaningful Change When Your Life Seems to be Falling Apart. On her website, you can read a variety of articles geared toward nurses with a particular focus on career management and career development.
Having appeared on multiple TV shows like Dr. Oz and The Doctors, as well as being a spokesperson for The American Heart Association, Alice Benjamin (RN, MSN, ACNS-BC), a.k.a. "Nurse Alice", is an authority when it comes to preaching about the power of healthy living. Her blog is a treasure trove of great content split into four main categories: Work + Life Balance, Get Fit, Healthy Eats, and Mind Medicine. Recipes, tips, opinion pieces, and answers to commonly asked questions—Nurse Alice has it all.
Nurse Nacole, the blog of Nacole Riccobani (MSN, APRN), is designed to help prospective, new, and experienced nurses become the best version of themselves. Her tips of the day and YouTube vlog are great sources of easily digestible and informative tidbits. Nacole also runs an Etsy shop featuring nursing school apparel and other items.
17. Dear Nurses - dearnurses.blogspot.com
The graphical elements on Dear Nurses are what really set this blog apart from many others. Most blog entries begin with "Dear nurses" and contain a useful graphic explanation, for example, what to do if your patient is having chest pain or which brain areas are involved in the ventricular system. With archives stretching back to 2006, there's a lot of helpful information here to digest!
Nurses know that taking care of others all the time can make it difficult to take care of yourself. That's the challenge that lifestyle design strategist Marsha Battee (RN, SANE-A), a.k.a. "The Bossy Nurse", helps nurses to overcome through her blog and podcast. Topics like "Self-care Tips for Nurses," "How to Say No," and "Decluttering Tips to Keep You Productive" help busy nurses create healthy lifestyles. Marsha's favorite topics to write and speak about include nursing, blogging, entrepreneurship, self-care, travel, and lifestyle design.
Blogs for New Nurses
Reality RN is a community for new nurses, and as such it has some great articles geared toward those nurses who are just embarking upon their careers. Popular topics have to do with handling stress, interacting with patients, nursing theories, interview tips, and much more. It also has a job board and community-driven discussion threads.
20. FreshRN - freshrn.com
FreshRN is another great resource for nursing students and new nurses. Its top posts include tips for new grad emergency department nurses, such as when to take the NCLEX exam after graduation and how to detect subtle neuro changes in patients. The website also features a podcast, continuing education courses, and must-read books for nurses.
All nurses have to find a way to survive nursing school, and Straight A Nursing Student is here to help. In addition to offering free study guides and a boot camp, Straight A Nursing Student Maureen "Nurse Mo" Osuna (BSN, RN) runs a podcast that touches on a variety of topics from managing intracranial pressure to knowing when to intubate your patient. Whether you're a nursing student or a working RN, you're sure to learn something.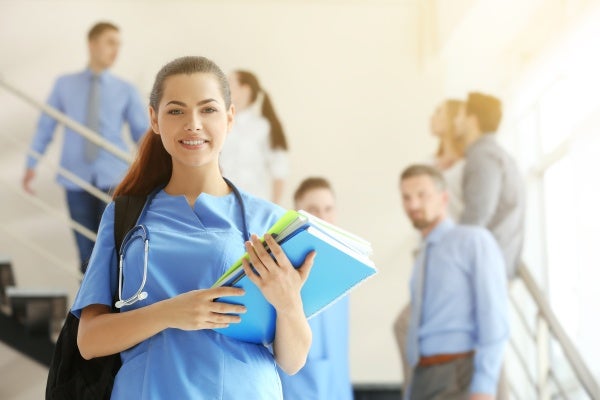 Blogs with an Academic Focus
Off the Charts is the official blog of the American Journal of Nursing, which has been the leading voice of nursing since 1990. The blog touches on a wide range of topics including recent research findings from the AJN, news and developments related to public health and technology, ethical issues, and personal stories from nurses and patients. Their detailed article A Detailed Look for New Nurses at What Happens During a Code is a must-read for all new nurses.
The Advances in Nursing Science blog discusses and dissects the ideas and issues raised by Advances in Nursing Science journal (editor: Peggy L. Chinn, RN, PhD, FAAN), a publication founded in 1978 that is dedicated to advancing the development of nursing knowledge and promoting the integration of nursing theory with nursing practice. Articles here deal with big ideas like confronting institutionalized racism and discrimination, exploring new nursing philosophies, and predicting the future of the nursing profession.
The Lippincott NursingCenter blog is a well-respected resource and thought leader in the health care space. Created by nurses, for nurses, the blog delves into topics arising from Lippincott's 60+ nursing journals including American Journal of Nursing and The Nurse Practitioner. Featuring topics such as patient safety, evidence-based practice, technology, leadership, and continuing education, the NursingCenter is the place to go to read about cutting-edge nursing developments.
Similar to AJN, Off the Charts, or ANS: Advances in Nursing Science, the BMJ Evidence-Based Nursing blog analyzes and discusses developments born from the pages of an academic journal—in this case, Evidence-Based Nursing. This blog is geared toward those who want to stay up to date with the latest research about topics like acute stroke, breast cancer screening, and the nurse's role in complex geriatric assessment.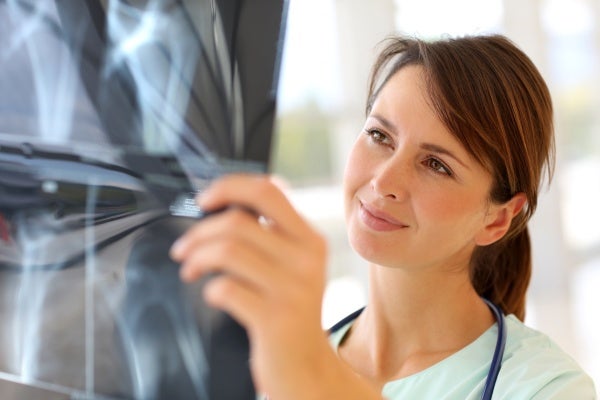 Specialty Nursing Blogs
Infusion nursing is a critically important nursing specialty, and the Infusion Nurse blog (authored by Cora Vizcarra, RN, MBA, VA-BC) celebrates that fact while sharing the latest news and insights related to vascular access and infusion therapies. Popular posts have to do with the difference between osmolarity and osmolality, calculating and counting drops, and choosing the right needle size. 
Geared primarily toward nurses working in the criminal justice system, the blog at CorrectionalNurse.net has a wealth of information about caring for patients who are incarcerated. It is also relevant to nurses working in more traditional systems, like hospitals, who may have contact with prisoners. The blog's founder, Lorry Schoenly (PhD, RN, CCHP-RN), is a nurse author and educator who provided consulting services to jails and prisons across the country. When Dr. Schoenly retired in 2019, the blog was continued by Lori Roscoe (DNP, APRN, ANP-C, CCHP-RN), who is a clinical nurse practitioner and nurse educator specializing in the field of correctional nursing.
The Healthy Workforce Institute is on a mission: to eradicate nurse bullying and incivility. Founder Dr. Renee Thompson (DNP, RN, CMSRN, CSP) is a leading authority on creating a healthy work environment by establishing a Healthy Unit Plan to uproot disruptive behaviors that impact patient care and nurses' mental health. The blog has some great insights on how to identify and prevent bullying behavior, deal with stress, and become more resilient.
Frugal Nurse is an RN, mother, and advocate for reforming the U.S. health care system. Her motto is "seeking better health care at a lower cost." On her blog you can read about current health care topics like the importance of vaccinations and Medicare-for-all proposals, as well as health advice related to over-the-counter medications, food, vitamins, home remedies, and more.
Dr. Candy Campbell (DNP, MSN-HCSM, RN, CNL, FNAP) is known as "the Innovation Nurse," and her aim is to improve modes of communication in the world of health care by applying improvisational techniques from theater, art, music, and dance. With a background in neonatology, she has also published several articles about maternal and preemie health issues. Channeling the spirit of Florence Nightingale, her "Go with Flo" blog is focused primarily on the benefits of medical improv.
J Paradisi, RN is the blog of Juliana Paradisi, a registered nurse and oncology certified nurse who also writes for Off the Charts and The Adventures of Nurse Niki (fiction so lifelike it's almost real). An accomplished painter, she blogs about health care and art, and how the two worlds sometimes converge. She also showcases her original artwork on her blog.
A practicing women's health nurse practitioner, author, and health expert, Nurse Barb's blog is a wellspring of information about all things women's health. From birth control to breastfeeding, menopause to beauty and wellness, Nurse Barb covers it all. Nurse practitioners who work primarily with women will find some useful information here.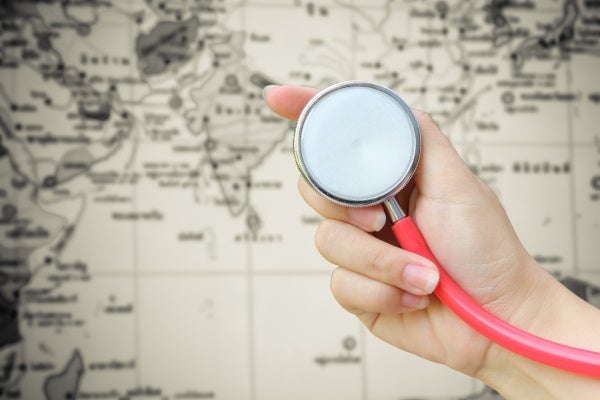 Blogs for Travel Nurses
For those motivated by wanderlust, becoming a travel nurse opens up a world of possibilities. TravelNursingBlogs.com provides great information about how to become a travel nurse, find job opportunities overseas, manage your finances in a foreign country, and make the most out of life on the road. If you're a travel nurse or thinking about becoming one, this blog is for you.
The Gypsy Nurse, authored by Candy Treft (RN), is another blog with great information for travel nurses, covering topics such as disaster volunteer registries, the best states for travel nurses to get licensed in, travel nurse interview tips, and more. It also contains a job board, as well as resources for finding housing, contacting staffing agencies, and navigating taxes and legal issues abroad.
35. Travel Nursing - travelnursing.org/blog.php
Also geared toward travel nurses, TravelNursing.org's blog covers topics such as traveling with children, finding housing, safety, and which states/cities are best for travel nurses based on a variety of criteria. If you're new to the world of travel nursing, the website has a great "Travel Nursing 101" overview.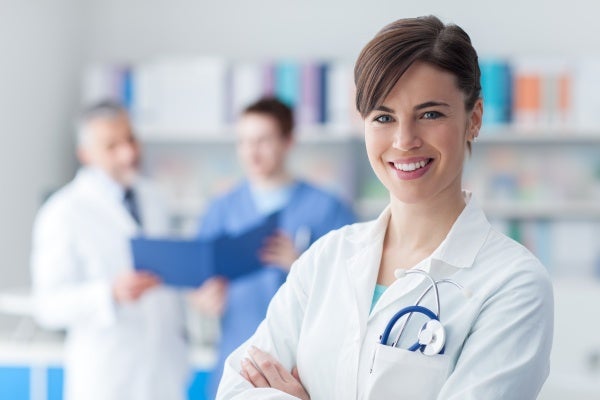 Blogs for Nurse Practitioners
Nursing Stories is the blog of Marianna Crane, who shares over four decades of experience working as a nurse and nurse practitioner and was one of the very first gerontological nurse practitioners in the 1980s. Through her blog, she tells the stories of the patients she has cared for over the years and her experiences working in a variety of health care settings, from hospitals to nursing homes and schools. She also reflects on her personal experiences with aging and with publishing her book, Stories from the Tenth Floor Clinic: A Nurse Practitioner Remembers.
One challenge many new nurse practitioners face is setting themselves up as a private practice. Not only do nurse practitioners have to navigate the world of health care, they often have to navigate the world of running a business. NPBusiness.org, the website of Barbara C. Phillips (APRN, GNP, FNP-BC FAANP) has all the information a nurse practitioner could need about setting up a business, whether it's a private practice or a business in the educational, retail, or consulting field.
38. The NP Mom - thenpmom.wordpress.com
Brett Badgley Snodgrass, a.k.a. "The NP Mom", is a family nurse practitioner in Memphis Tennessee who also runs a consulting business. Her blog has posts stretching all the way back to 2011 with health information on a variety of conditions such as arthritis, back pain, eating disorders, and skin issues. Although less active lately, Brett announced that she would be reviving the blog soon—so stay tuned!
Dr. Melissa DeCapua (PMHNP, DNP) is a nurse practitioner, writer, and user researcher for Microsoft who advocates for NPs through her blog. Starting her career as a psychiatric nurse practitioner, Melissa discovered the field of user research through her medical advisory work with Health Innovation Northwest, a Seattle-based non-profit. Her blog is a unique blend of information about nurse practitioner issues, psychiatry, and health technology.
40. ThriveAP Blog - https://www.thriveap.com/blog
ThriveAP is an educational resource for advanced practice providers working to support NPs and PAs and to help facilities support clinicians from the beginning of their education throughout their careers.