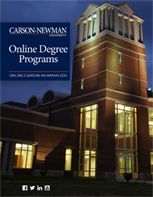 Download Program Guide
Your Carson-Newman online program guide should begin downloading automatically. If not, you can click the link below to access your guide.
Meet Your Enrollment Advisor
Congratulations on starting your online journey.
Continue your journey by taking one of the next steps below.
Contact Your Enrollment Advisor

Talk to your dedicated enrollment advisor about how to get started. Click on the button below to schedule a time to chat.
Refer a Friend

Do you have a friend who might like to know about our online programs? Refer them to us by clicking the button below.
Apply Online

When you're ready, begin the easy online application process. Click on the button below to start your application.
About Riley Sellers, Senior Enrollment Advisor for Carson-Newman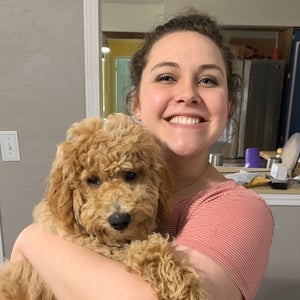 "Riley, I just wanted to say 'Thank you' for helping me and guiding through the admission process. I appreciate your patience and taking the time to answer any questions that I had. You made the admission process very easy and gave clear and concise instructions. I appreciate your availability and time. I am looking forward to beginning the next phase of my life at Carson-Newman University. Again, thank you for everything!" 
- Emileigh McKee, Student