The  Institute of Medicine recommended that 80% of nurses hold a Bachelor of Science in Nursing (BSN) degree or higher by 2020. Currently, only 60% of RNs do, which means that there's a need for nurses to advance their education and pursue RN to BSN programs.
Some of these programs advertise that they require no clinicals, making earning a BSN much easier. However, this statement is misleading, as these programs still require community projects, field time, and hands-on experience.
Nursing isn't a profession that can be studied in books and never put into practice. If nursing schools approached education in this manner, graduates would enter their new roles with their heads spinning.
Participating in clinical experiences during your nursing education provides you the opportunity to gain hands-on, real-world experience that will benefit you and your patients.
The Value of Nursing Clinicals in RN to BSN Programs
Clinicals are an important part of Carson-Newman's Online RN to BSN degree because they add valuable experience that supplements nurses' careers in several ways.
Boost Your Leadership Skills
BSN-educated nurses are able to assume roles with more responsibility, such as working as a nursing supervisor or nurse manager. Earning an RN to BSN involves taking classes in leadership and management.
Confidence, capability, and responsibility are important traits for effective leaders. Developing and implementing clinical practice projects on one's own while earning a BSN affords nurses a head start in exercising both their leadership and management skills.
Focus on New Patient Populations
During the clinical courses in Carson-Newman's online BSN program, you will gain experience working with different patient populations that may not have received much focus in your previous degree program.
For example, you will gain experience to provide patient care to the elderly during the gerontological nursing course. You'll learn more about the specific needs of a variety of populations and how to address them effectively.
Build a Foundation for Higher Education
A third important aspect of completing clinicals in RN to BSN programs is that nurses interested in pursuing education beyond a BSN, such as a Master of Science in Nursing, will need experience working with evidence-based practice (EBP).
EBP is the cornerstone of nursing. Developing, implementing, and evaluating practice projects founded on evidence during BSN clinicals provides nurses with a foundation that they may build upon while studying for a graduate degree.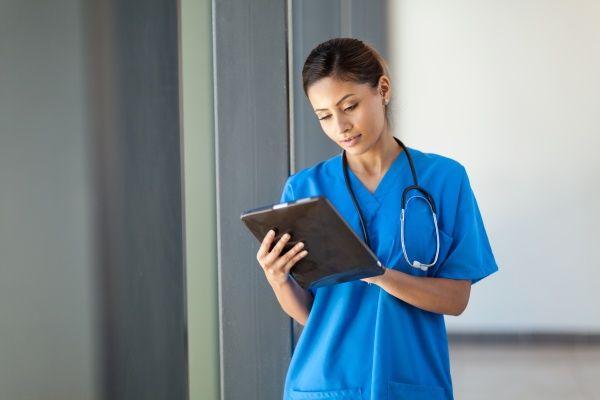 Take Your Career to the Next Level with a BSN
Earning a Bachelor of Science in Nursing is an excellent goal that will benefit both your career and improve your patients' outcomes. 
Carson-Newman's online RN to BSN program is designed for busy nurses who need extra flexibility in their schedules. Excluding clinical practicum, the program can be completed 100% online.
Contact us today to learn more about our online RN-BSN program.