Nurse Anesthetists administer anesthesia to millions of patients every year, and a Certified Registered Nurse Anesthetist is one of the highest paying careers in the nursing field. The Bureau of Labor Statistics (BLS) reports that the average salary of a CRNA is $160,250. In order to become an advanced practice nurse such as a CRNA, an MSN is required. Check out the infographic below to learn more about the nurse anesthetist profession. Carson-Newman's online RN-BSN and online MSN-FNP programs can help you achieve your goal of becoming a CRNA.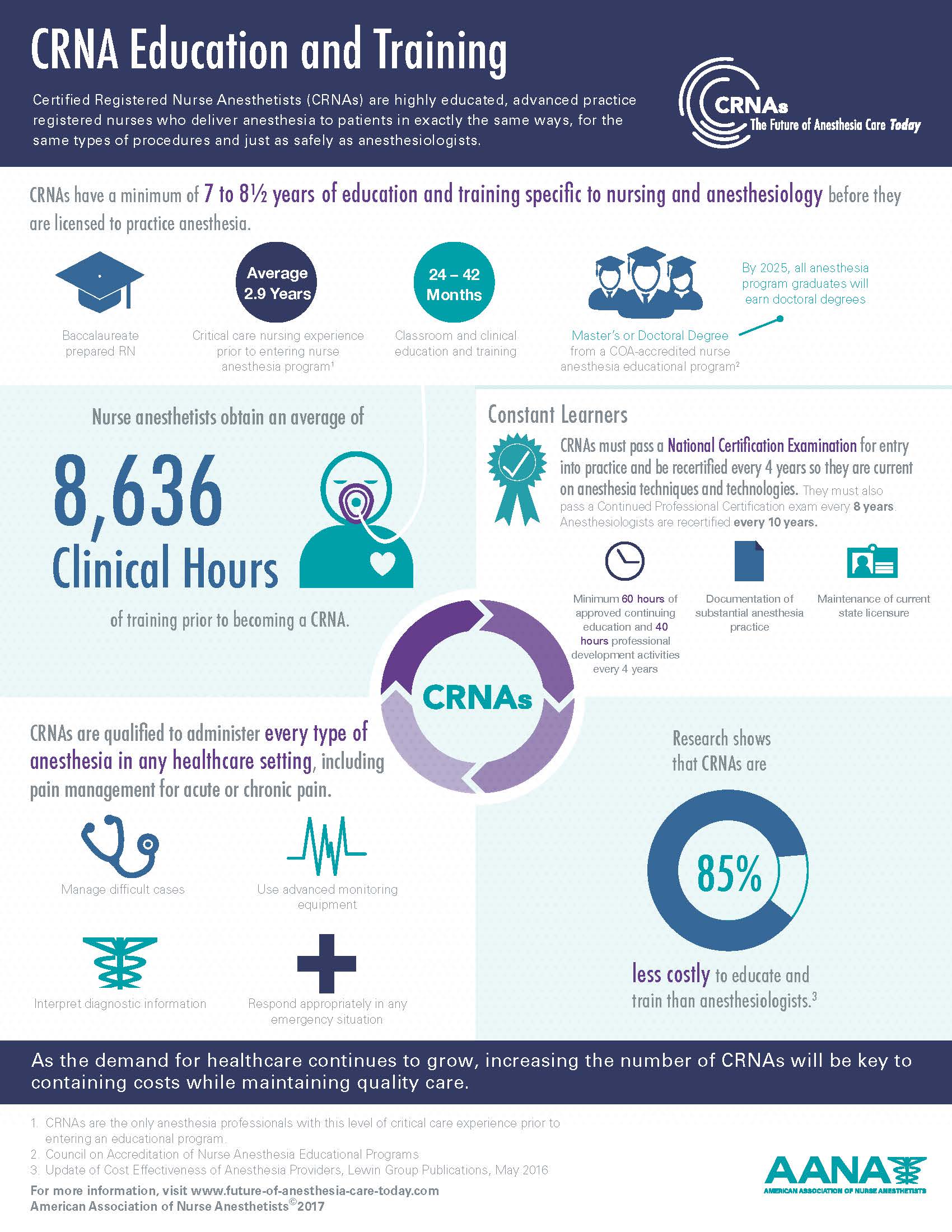 Share this Image On Your Site!
Ready to learn more about every career option available to you? Click here to download our free Nursing Career brochure and learn more today!